More code from
Thomas' War
: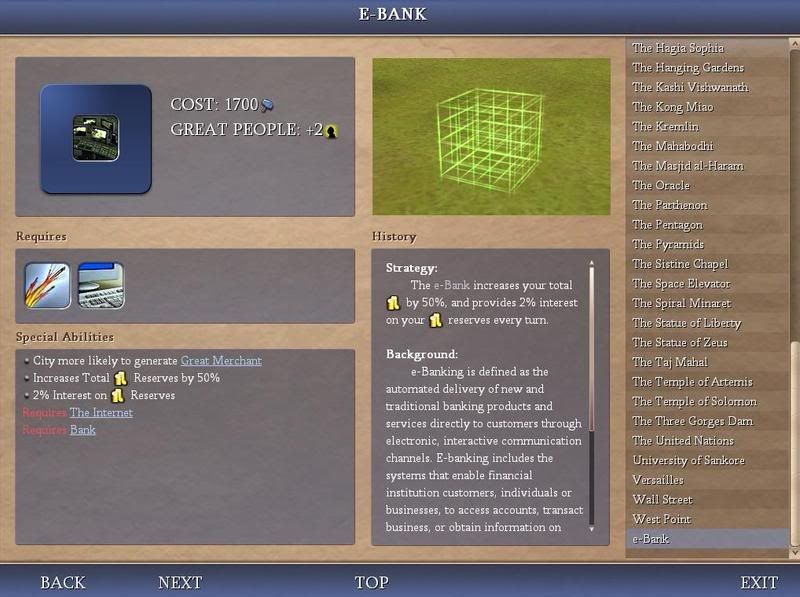 This wonder is rather strong, the 2% interest on gold reserves particularly (though even 1% would be strong), which is why I made it an end game wonder. Of course, feel free to edit any way you choose.
Increases gold reserves by 50%
2% interest on gold reserves every turn
All the python is labeled and searching for 'e-Bank' or just 'Bank' should find the changes. Just a note, I made Internet a pre-req. This doesn't mean you need to make the project just it has to have been made in the game. I did this through the SpecialBuildingInfo XML and ProjectInfo XML so be sure to edit those. Besides that my XML should be at the bottom.
I recommend downloading and using Winmerge to combine python.
Credits:
XML, python: me (tsentom1)
model, button: adapted from the Afterworld mod
movie: It's taken from Call to Power 2, I don't know who originally uploaded it here
Thread
Edit: Took away the trade route changed the gold bonus to 50% from 25%