To download, right-click, "Save As" on the "Download File" button. Trust me.
This was requested a
long
time ago, back in 2006, by Ares de borg in one of Shiro's leaderhead elections. I took up the request, but lost interest, (mainly because I didn't have AnimationShop). But, I got it yesterday and figured I would finish it up, so here it is! This is also the first leaderhead released here in a while.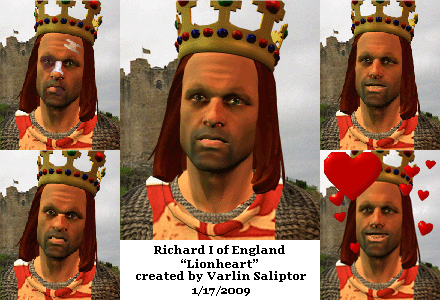 All the .flcs (forward and backward) are included, as well as a single-era Lionheart_ALL.pcx file.
Enjoy!
FORUM THREAD:
http://forums.civfanatics.com/showthread.php?p=7664786
P.S. You need 7zip to extract. Get it here:
http://www.7-zip.org/