This is based on code I made for a UB in
Thomas' War: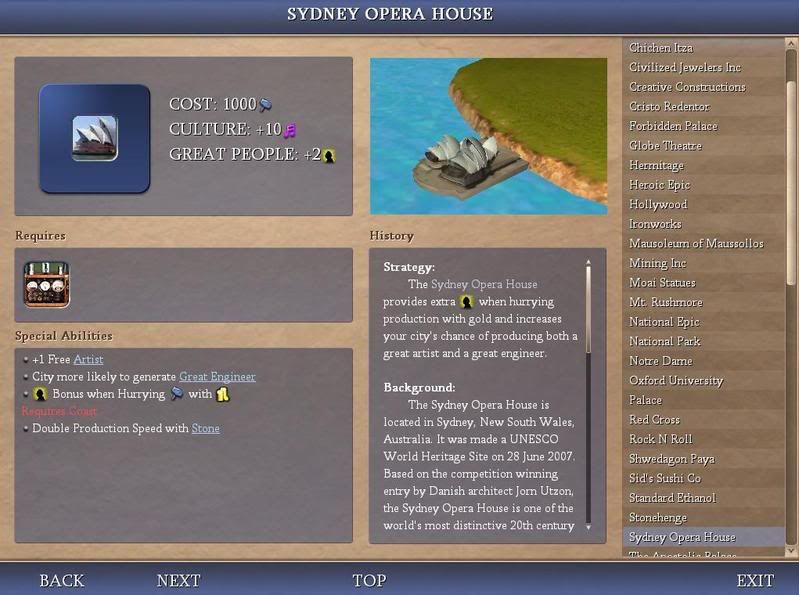 So basically, if you have the Opera House and rush with gold (under Universal Suffrage). The rushing city will receive Great People Points (The amount changes depending on if you are Phi, or Pacifist, or have the National Epic in the city, etc). These are pure GPP so they don't dilute your GPP percentages.
All the python is labeled and searching for Sydney or Opera should find the changes. The XML, when possible, is at the bottom of the file. I recommend downloading and using Winmerge to combine python.
Credits:
XML+python: me, tsentom1
Wonder Movie: Arian
Model: AsioAsioAsio
Thread
Edit: Changed the bonus from Culture to GPP