I made this for my
Thomas' War
mod
The Great Bath of Mohenjo-daro: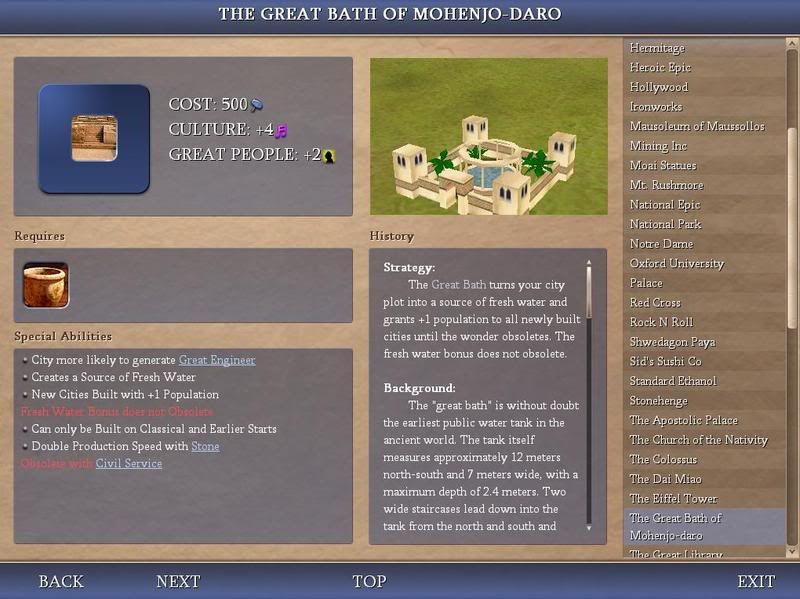 Kinda self explanatory. Once you build it the city plot becomes a source of fresh water (for farms etc). This does not obsolete.
If you own the wonder any settler will found a city starting with 2 population. (This does obsolete)
There's quite a bit of code for this one. Everything in the python is labeled, searching for 'Bath' should find everything.
Credits:
Python, XML, Button: me (tsentom1)
Wonder Movie: Arian
Edit: Updated with wonder movie made by Arian; thanks!
Thread