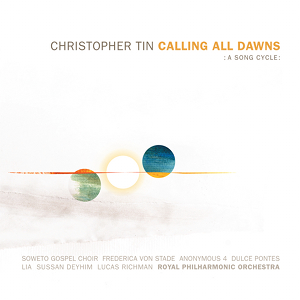 Christopher Tin's Grammy-winning album "Calling All Dawns", including the also Grammy-winning title "Baba Yetu", will be performed next week, Saturday 19th, live in Perth. The whole concert features not only Christoper Tin's work, but also world music from other artists. The concert also includes 12 performers who will sing in their native languages, to be named: Swahili, Japanese, Mandarin, Portuguese, French, Latin, Irish, Polish, Hebrew, Farsi, Sanskrit and Te Reo Māori.
More information:
https://www.outinperth.com/koort-boodja-will-be-an-orchestral-celebration-of-western-australia/
Tickets:
https://www.perthconcerthall.com.au/events/event/koort-boodja
EDIT: I am fully aware that this is only relevant to a minority of our members, and it seems there will be no live stream. I hope still that someone will find this useful and maybe decide to go to the concert

.
EDIT2: Yes, it says "native language" in the press release, although I think that the person singing in Latin is probably not a native...