Joined

Mar 10, 2013
Messages

2,977
Location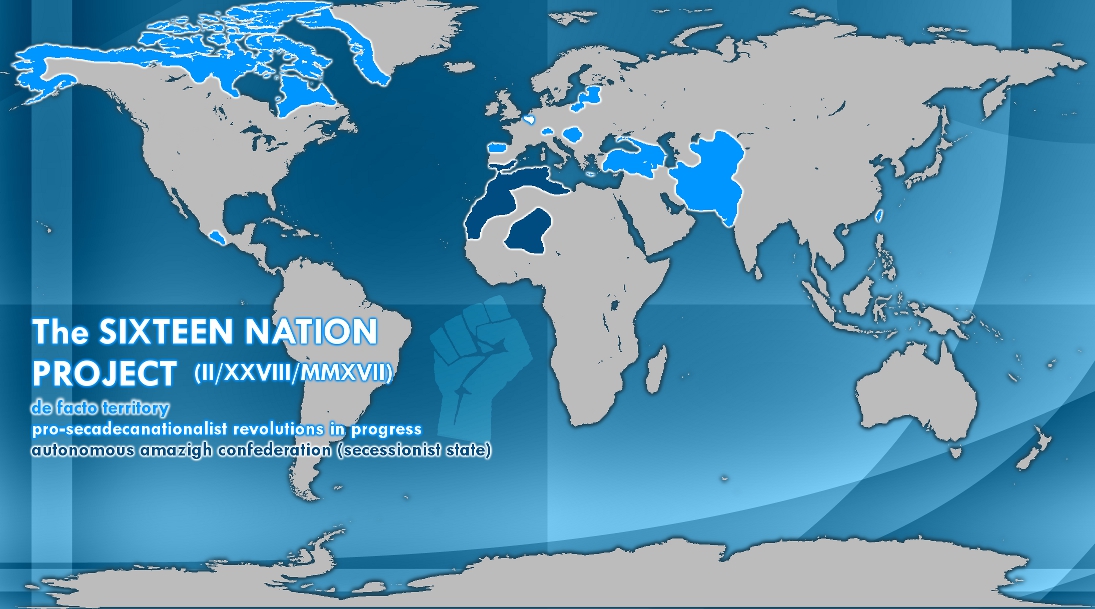 ​
THE SIXTEEN NATION PROJECT ADMINISTRATIVE CENTERS INTERNATIONAL COLOR CODING INTERNATIONAL RELATIONS
SATELLITE STATES

SET I

SET II

​
AW's Invisibility Patch ( G&K | BNW ) For those unaware about the Invisibility Patch's use:

Many of my civilizations use fake "dummy" buildings to achieve the civilizations' unique abilities. If you would rather not see them in your city screen, simply run the Invisibility Patch just like any other mod at the same time as one of my civilizations. It's compatible with everything

(except the Geth Civilization from Pluvia's Mass Effect Collection)

and has no effect whatsoever if run without any of my other civilizations activated.

The patch is updated almost every time a new civilization comes out to support invisibility for the new civilization's dummy building(s), so be sure to download both.
STATUS OF LATEST PROJECT:
Debugging
| Estimated Percentage Done:
~80%
| Operation Name:
Operation Lonely Valley
| Estimated Release Date:
¯\_(&#12484

_/¯
Stages of Development:
Conceptual | Main Coding | Debugging | Additional Coding | Release
Key:
Not Even Trying
|
Progress Stopped
|
Progress Very Slow
|
Progress Slow
|
Progress
|
Progress Quick
LATEST NEWS:
DF 5D FA E3 5E 37 DB 4E C0 E8 4E B9 EF 4E F9 EF 6E F5 DB 4E F7 EB 6E B9 EB BE F9 DB 4E 80 EF AE BB EF 9D B4 EF 9E FA EB AD B4 E8 0E F6 E8 4E B7 EB 6E B5 D8 2D B4 EF 4E B6 EB 5E B8 EB CE F6 EB 9E F6 EF 5D B4 E7 BE FA EF 7E F7 EB 6E B9 EF 5E B6 EC 0D 82 DB 4E F4 EB 6E B5 EB 8E BC EF 6E B9 EF 6E F5 DB 4E 40 EB 6E B9 EF 6D B4 E7 4E FA EB DE BA D8 2D B4 EF 4E B6 EB 5E B8 EB CE F6 EB 9E F6 EF 5D B4 EB BE F9 EF 6D B4 EF DE 84 EB 5E F5 DB 4E B6 EF 7D B4 E7 4E B6 EF DE B6 EB 5E FA E8 4E FD EF AE BA EB BD B4 E7 DE F6 EF 8E 84 EF 4E FA EF 6E BA D8 4D B4 DF 5D FA E3 5E 37 DB 4E FA EB AD B4 EB 7E B6 E8 0E F6 EB 9E F7 EB CE FD D8 2D B4 DF 5D FA E3 5E 37 DB BE BA DB 4E 80 EF 6E 84 EB 7E B6 EB 5D B4 EF AE BA DB 4E B7 EB 6E 80 EF 6E B9 EF 7E BC EF DD 84​
https://dl.dropboxusercontent.com/s/jfdxn7meauoxi3t/civpageheader_set1.jpg?dl=0
https://dl.dropboxusercontent.com/s/8kp6s5b7e7l3t75/AW_CivMap_Dawnsoldiers_C12P1.jpg?dl=0
Last edited: