Joined

Jan 2, 2010
Messages

29,294
Location
Caveman2Cosmos v42 Player Guide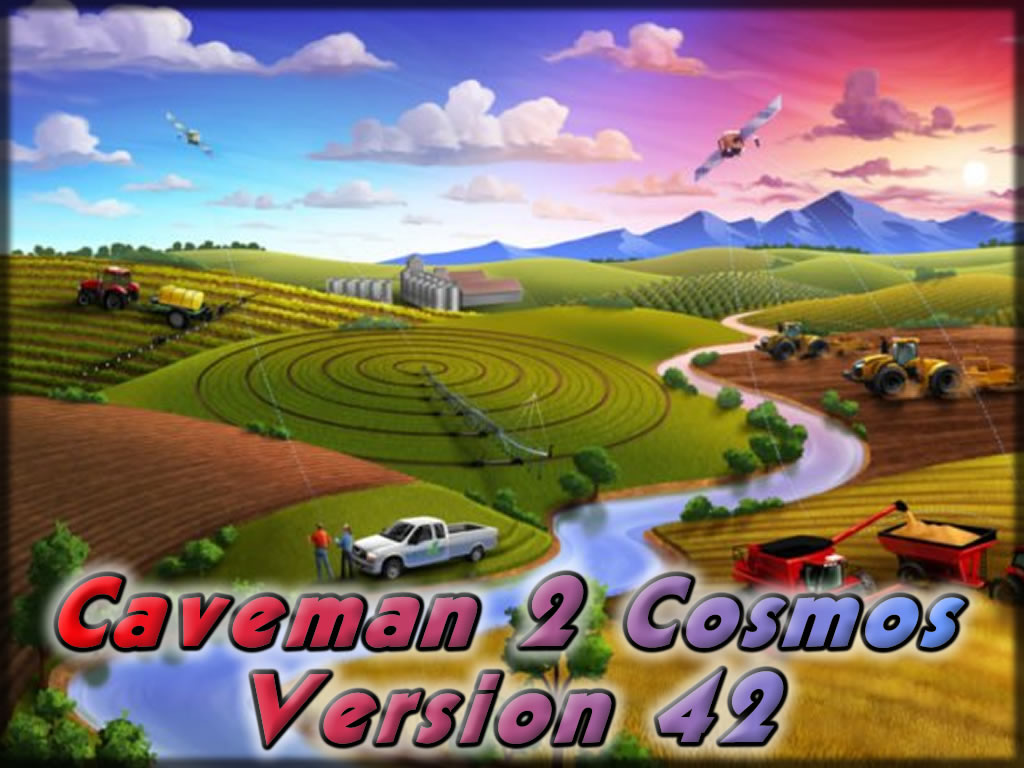 Released: 4/25/2022
Come Join our Live Discussion Discord Community!
We NOW have a FACEBOOK FAN GROUP! Join today!
​
Download Version Release Here!
SVN updateable version here:
https://github.com/caveman2cosmos/Caveman2Cosmos/wiki/Using-SVN

Developer's Version guide:
https://github.com/caveman2cosmos/Caveman2Cosmos/wiki/Developer-Guide
v42
Gameplay Changes:
Replacement Buildings automatically upgrade when they would obsolete, which is usually set to when the NEXT replacement building is tech unlocked.


Myths have been replaced by Folklore buildings - you'll find that this means you're having to make more difficult decisions between tech, production, and food output choices in the earliest stage of the game. It's also a lot less spammy and overwhelming of a list of myth and story buildings.


Numerous building conglomerates have been introduced to simplify the later build selection lists.


Forests will go through fire, rebirth, and aging cycles. Watch out for possible need to react with worker responses.


Gradient Food Demand Increases: The amount of food consumed by population increment granularly between pop changes, so that food consumed by pop would very rarely increase (or decrease), by more than 1 at a time.
E.g. if each pop consume 4 food, then:


1 pop + 0 % food stored means 4 food is consumed by pop
1 pop + 25% food stored means 5 food is consumed by pop
1 pop + 50% food stored means 6 food is consumed by pop
1 pop + 75% food stored means 7 food is consumed by pop
2 pop + 0 % food stored means 8 food is consumed by pop
Treasury Upkeep - the more you hang on to your gold in your treasury, the more it costs you to hold it every round. This is most visible at very high numbers as a means of motivating you to use the gold you bring in.


Modifier Modification - % modifiers from buildings that apply to Yields and Commerces in your cities now primarily only apply to LAND and Specialist sourced Yields and Commerces and do NOT apply to the base amounts brought in by other buildings. This inspires more benefit to larger territories and fewer cities but it doesn't invalidate tightly packed city strategies either - just tips the balance a bit and helps with a number of balance factors throughout the mod. This is a fairly major change you should consider in your strategic decisions.
Major Improvements in:
Memory use


Stability


Coding methodology


User Interface


Pedia


Tons of bugfixes


Building selection evaluation AI


Worker AI - This may be the most in-depth project and deepest rewrite for this version, thus the graphic image label given to this update.
Primary thanks for this version is due to
@raxo2222
,
@flabbert
,
@MattCA
and
@Toffer90
as well as significant civic improvements by
@JosEPh_II
. Quite a lot of discussions and developments on our Discord server guided the way through much of the year.
Yours truly has been distracted and locked down in planning mode but that will change soon.
v41.2

v41 with half a year of more fixes and a new game option for Advanced Routes. This will be detailed further in the v42 full explanation. We are likely to soon break game compatibility from here so we released the 'latest' before going forward into dark territory where we can no longer debug many games running.
Forward for v41
Version 41 is a huge set of simple game improvements with massive amounts of underlying code upgrades that speed up the game and expand how far a player can get without experiencing memory errors. FAR more stable, and hundreds of balance tweaks, including a major civics review. This modernized version should make for a great game experience and we are proud to present it to you as the latest installment in this ongoing work to manifest a grand vision of what Civ IV could have been if expansions had continued rather than entirely new versions being introduced.
Oh, by the way, be sure to stop in and check out the new tech tree page display if you're looking to have your mind absolutely blown! (Thanks Bill and Toffer!)
For this version, I'd like to thank
@Toffer90
in particular for taking the reigns on numerous projects - ok seriously on the whole mod! You've been an incredible contributor and v41 is more your efforts than any given other. Your PPIO contribution just gets better all the time and you've certainly gone far beyond that as well.
@MattCA
and
@Blazenclaw
have also stepped up and helped a lot with various coding projects. Matt is such a silent contributor I sometimes get lost in all the many things he has done to help here. And Blaze is... growing more and more indispensable by the day.
You guys have kept things nice and cleanly debugged and that's incredibly appreciated!
@JosEPh_II
has completed a major review of civics with the goal of improved game balance in numerous ways.
@DrD_AVEL
has continued to make the mod look better all the time... such new sparkle all over the place here!
@raxo2222
, as always, has been a major help handling a lot of the miscellaneous fixes and issues here and there, and being a knowledge resource for all of us on hand whenever we need it most.
And a special thanks to PhilosoShy on streaming the game non-stop every week to help promote the game and contributing his vocal talents to our tech quotes. Thanks also to IdioticUlt1mara for regularly streaming and promoting our mod!
Personally, my efforts have been fairly minimal through this year in terms of direct modifications to the mod. However, I've been hard at work in the unit design lab and hoping that within another year I should be able to suddenly start making HUGE changes, leaps and bounds in strides forward in unit AI function and strategic balance points, completing numerous new and existing combat mod projects in process and perhaps even taking part in getting Multimaps finally up and running. Yeah, it's THAT big what I'm working on here and once it starts going into actual application it should be pretty interesting.
But in the meantime so many improvements have taken place that it's really finally time to make this release happen!
@billw2015
Thank you again for getting us setup on a fast track to massive improvements and overcoming huge obstacles in our path. You will ALWAYS be welcome to come back and continue working with us at any time and the mark you've left on our ability to make progress here is going to be a matter of legend forever.
v40.1
We have been working on a lot of bugfixes, graphics, and general improvements in all sorts of areas. v40.1 does not introduce new rules or any significant new content. It's just a better game. Thanks, in largest part to
@billw2015
,
@Toffer90
,
@raxo2222
, and
@DrD_AVEL
for their hard work on improving the greatest of the CivIV mods!
Meanwhile, I've been laying low and in planning mode.

v40

Welcome to the team BillW and Anq! With our newest team members bringing some cutting edge game industry professional level coding skills, we have overhauled a lot regarding the underlying game engine. Processing speed, memory management and balance improvements are the hallmarks of this version release. Players are reaching farther and farther into the later eras without encountering critical bugs than ever before, and the time it takes to get there has been dramatically streamlined.

We also include a major rework in the Prehistoric and Information age Tech Trees and some civic improvements that should all help create better staging of unit access points and economic balance factors. You will find that the first part of the game will play out very differently if you were highly familiar with the best practices in the Prehistoric era. There are numerous new strategies and interesting decisions to make as you seek to advance to a Sedentary Lifestyle.

Oh, also, and I can't believe I forgot to mention this on the download notes... Toffer's PPIO is now stock with the mod. This thing is truly awesome UI design and you'll find that the pedia is lightning fast now as well as a tremendous number of various improvements in the UI have been made.

One more thing... you may notice a number of sprite graphics have been vastly improved. That would be thanks to our newest art team member, DrD_AVEL (affectionately known as Daredevil) who connects to us through our Discord server and has just today made his first Git commit just after this version update. He's been helping us with lots of 2d art and does a great job beautifying things all over the place. Thanks DrD_AVEL!

Also, keep in mind that if you are new to the mod from pre-v39, the Complex Traits would be a very interesting thing for you to explore, particularly if you use Developing Leaders and Start with No Positive Traits.

And again, if you want to experience a precursor to the multi-maps space exploration system, the mod is capable of working with some great space maps that are included in the Maps and Scenarios sub-forum. Our core map-scripts don't generate off-world locations but with these scenarios and maps you can explore out into space and beyond now. As noted, we've had a lot of new development work on these this cycle as well.

We're quite proud of this version release. I hope you enjoy playing it as much as we enjoyed getting it to this point of development!


The Player's Guide

My intention here is to explain not only just what is new in the version 41 release, but also to help to summarize some important things for anyone new to Caveman2Cosmos in general. I will NOT try to explain the basics of Civilization here. But it may come through anyhow.

This is also not a marketing document, but an aide to players. There are more strategic notes in the Strategy and Tips sub-forum, and it's also a great place to leave your insights for others. But this is to help give an initial overview of the elements of C2C that makes this a truly unique Civ experience.

Not everyone will find this to be the ideal mod for Civ IV. We've been called over-engineered, kitchen sink, the largest mod for Civ IV that exists, a fine balance of madness and genius, built on top of some 4 mods before it with equally large ambitions. As one of our founders, @Hydromancerx stated repeatedly in the early days of the mod, some decade ago, MORE IS MORE is the founding philosophy here.

However, although it IS huge and complex, with a bewildering array of options for the player, and probably intimidating to many, we've taken a lot of steps to ensure that the game can be configured to be nearly as basic as Vanilla BtS with just some additional content, or can be set up to include an incredible degree of additional depth for those craving deeper immersion. Thus it is important for a guide such as this to help players understand how to get out of C2C what they are seeking.

While the name of the mod may encapsulate our long-term design intentions, we have sought to do far more than just expand the scope of the game's timeline. We've also intended to further flesh out every era, add meaningful new content in every game sector and deepen and develop new and core game mechanics so as to make this a more powerful model of Human development and an experience of true strategic mastery.

For that is what our mod is REALLY about, the story of the span of the human experience. C2C is about all of us, no matter what nation we hail from in this one life that will span a blink of time in the big picture of the experience of mice and men. This is an exploration of where we've been, what our ancestors experienced. What we learned from those experiences and what we've passed on. It's about where we're headed. Where we could have gone and did not. And most of all WHY these experiences have taken place, how they sprouted from those that preceded them.

It is from the past that we can learn about our future. The whole of human consciousness from Caveman to Cosmos is our legacy, and it's far bigger than any of us can imagine. But perhaps our mod can expand that imagination for us all, just a little bit.
Last edited: