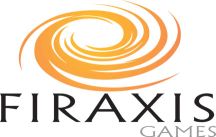 Take2 has
announced
today a Civilization Massively Multiplayer Online (MMO) game for the Asian market.
Apparently this game will be developed by Firaxis together with the South Korean studio XLGAMES, under the leadership of Jake Song, who was responsible for the MMORPG "Lineage".
The new game is aimed at the Asian market and designed to be "online only".
Sadly no more details are give in the initial announcement.
For the forum discussion please see
here
.
Thanks to CivCube for this hint

.