Joined

Nov 30, 2006
Messages

6,062
Location
Since the previous game was so much fun, we're kicking up another competing VC game! Here are the rules (slightly modified from the previous incarnation):
(1) no player may remove the current item being built in each city (except wealth/research/culture);
(2) no player may disband units or gift units;
(3) responding to AI demands are ok (such as demands for tech, gold, stop trading) but the decision is up to the current player;
(4) you may initiate/terminate resource trades as you see fit;
(5) you can NEVER give up a city and must defy any UN/AP resolutions that try to change ownership of cities you control;
(6) no player may raze a city that contains one of the following wonders: Sistine, AP, and UN;
(7) no player may spread a corporation that will remove an existing corporation in a city except you may remove corporations spread by the AI;
(8) no player may change the tech selected for research at the start of his turn set UNLESS that tech will take longer than 15 turns (as measured by the slider at the first positive break-even point); and
(9) no player may bulldoze a town.
(additional "rule") players should not abuse slavery/nationhood in a way that detriments the next player.
The starting position: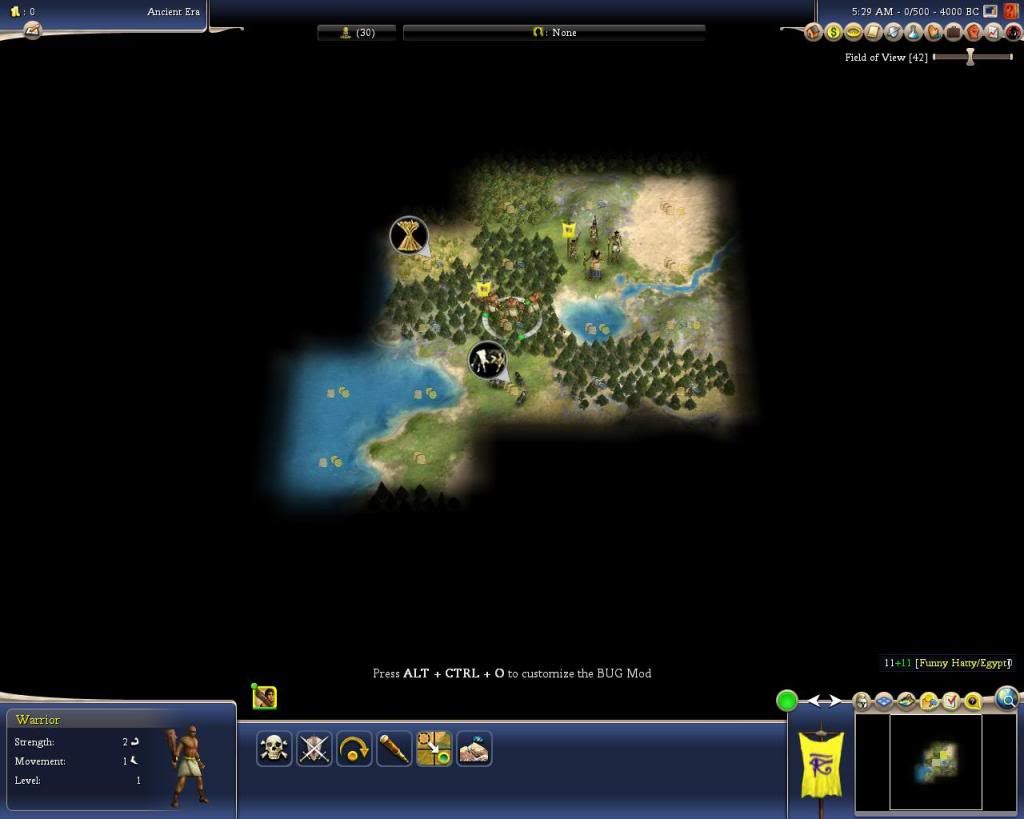 And the game settings:
It's hemispheres with 3 normal continents, low seas, tiny islands, and an extra AI.
Roster:
-------
shyuhe
Dhoom
Habitus
rolo
???
I think everyone from the previous game has expressed interest in playing again except for mysty. If you don't respond in a few days, your spot is going to bbp