Well, I suppose this requires an explanation:
Recently I looked more deeply in to the previous quick games, and I decided that this great idea had to be continued. I contacted ainwood who encouraged me to do this. But now on to...
The game
Civilization is Arabs, year is 110 AD. The game is based on COTM 12.
The tech level is at early middle ages and the FP has just been finished. The Arab empire is currently at war with the French and have been so for a while. As of yet no direct engagements has happened. Four Ansar warriors have been built so far and more is in production. However, very recently the city of Najran who controlled the only Arab iron source has decided it rather wants to side with the ottomans.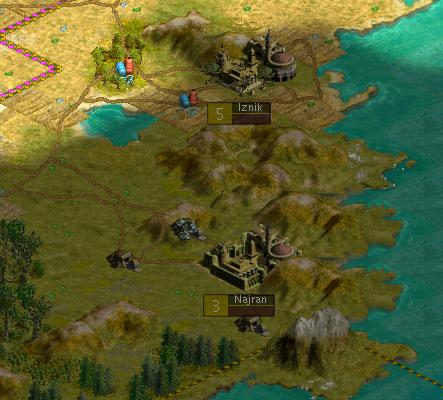 Result is, the Arabs are without iron, but Ansar warriors currently in production will finish though.
Allthough this is a bad event, help is on the way in the form of another iron supply that could be connected quickly. A warning though, a settler sent there will require escort as barbarians are lurking in the mountains.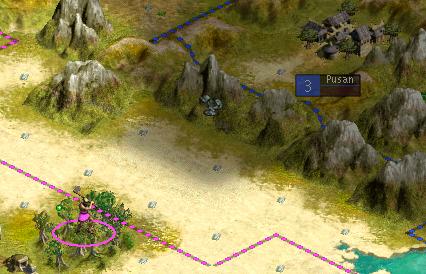 The objective
The goal of this quick game is to conquer all of the main French cities in as few turns as possible. "Main french city" is defined as any city that is connected to Paris by roads in the beginning of the scenario.
The rules will be the standard rules we use in gotm plus one more rule: It isn't allowed to make a peace treaty with the French at any time. You can declare war or peace with other nations at any time, but it is not advisable to start any more wars.
Other info
This quick game requires C3C 1.22 to play
Latest submission date is
July 15th
To submit your game go to the
gotm submission page
and submit it as C3C Bonus 12, choosing the retirement option as victory condition. Ignore the response with jason score it gives you afterwards.
Once you have finished/submitted the game head over to the
spoiler thread
to discuss the game. Even if you miss the submission date we would still like to hear your story.