Joined

Jan 17, 2006
Messages

544
Location
Playing an MP game (in Hot Seat) with a friend. I was Ottomans, and she was Maori. She settled a city near me in order to claim a natural wonder that was near my territory. I asked her to promise not to settle new cities near me. Asking for this promise cost me 30 favor (as normal) (which happened to be ALL of my accumulated favor at the time). However, when her turn came around, she saw the message from me asking for the promise, but the only option she had was "Goodbye". She did not have the option to refuse the promise or accept it.
Here is a screenshot of what she saw: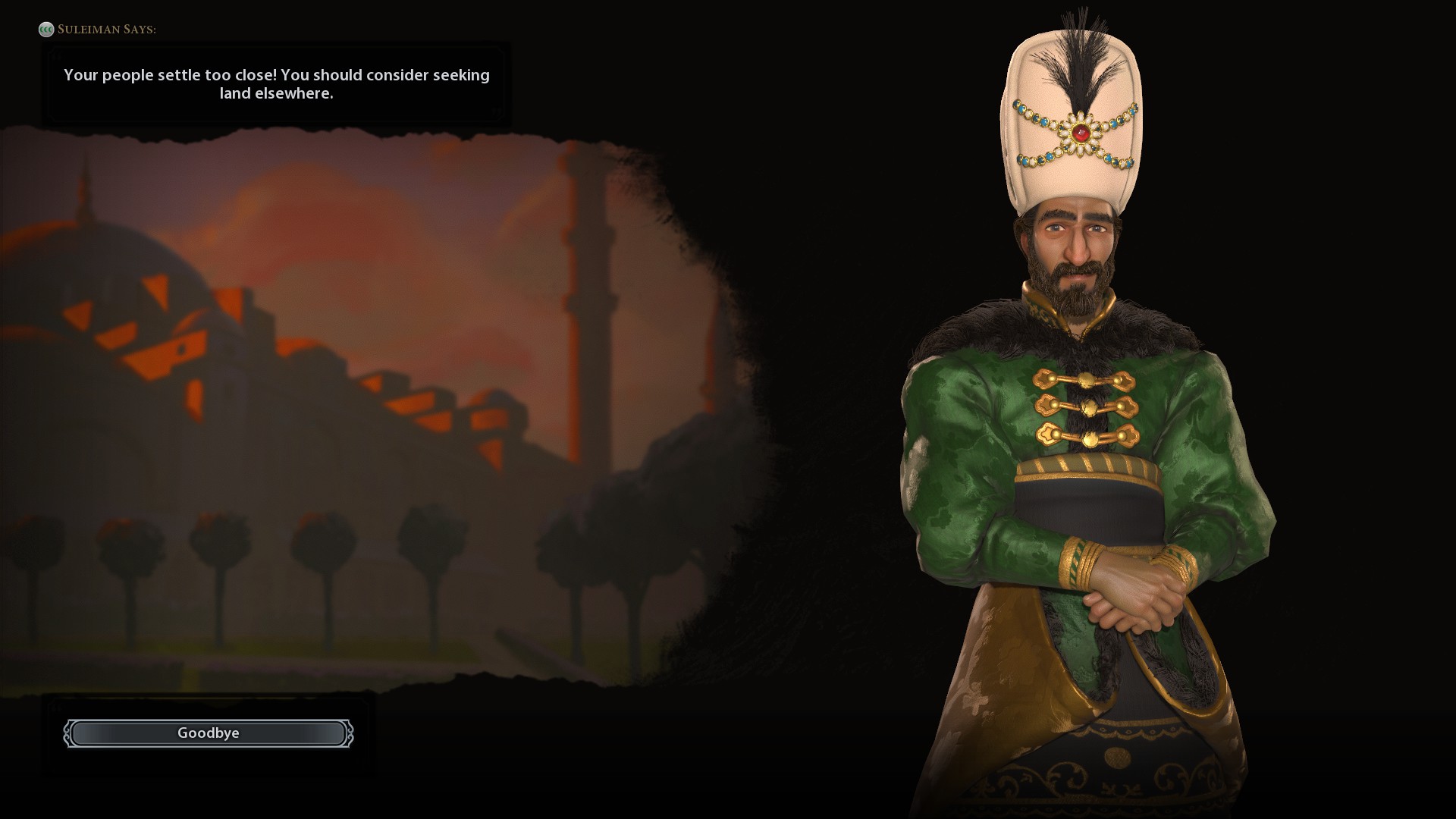 Just as a test, she went on to settle another city near my capital to see if it would generate grievances as if she had made the promise. It did not.
So,
is asking for a promise in multiplayer effectively just throwing your Diplo Favor away?
Is this perhaps a bug (maybe specific to hot seat)? Are other players seeing similar lack of functionality in other MP modes?
Last edited: