Joined

Dec 4, 2006
Messages

9,908
Mahala of the Doviello, ErebusContinent, Large, High sea level, 2 AI's more then default, Medium cohesion. My own modmod (can be found in my signature),
Monarch, No AI minimum requirements, No Acheron, No Orthus.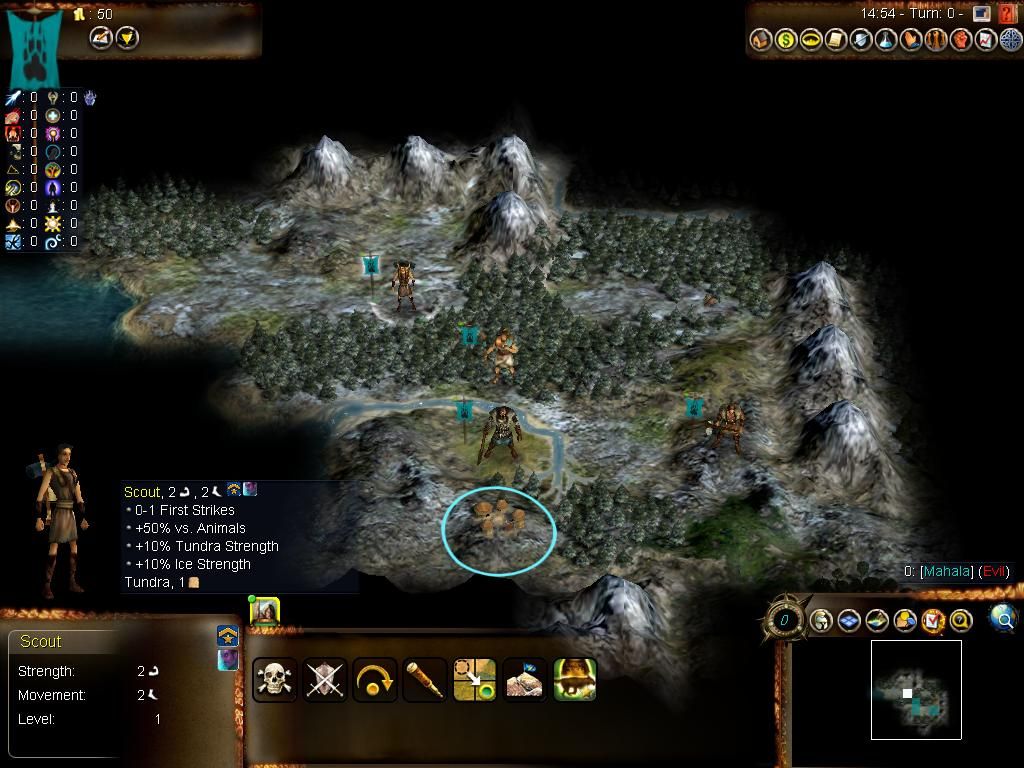 That's a sucky start. Come on, no food resources? At least, I have the Doviello receive +1 hammer on tundra, which makes the initial production semi-good. So, I settle in place. After all, the settings make it quite likely that I'll have a nice rushable neighbour nearby...
My Beastmen explore to the south. Even the Doviello elders (meaning, those who are strongest and survived the most fights in duels - we Doviello don't put much stock in the other tribes' conception of "elders") are forced to admit that the southern lands are better then out current homelands.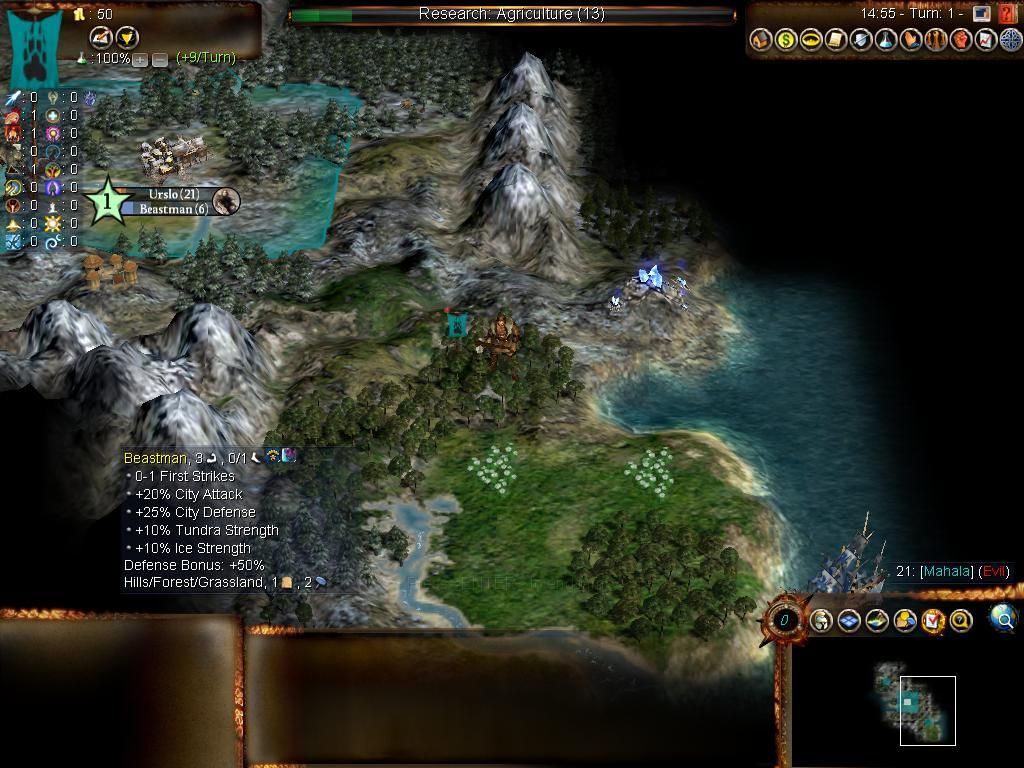 Our groups of Scouts terrorize local weak and pathetic tribes into giving us some gold. Later, another minor tribe teaches us the secrets of the Wheel.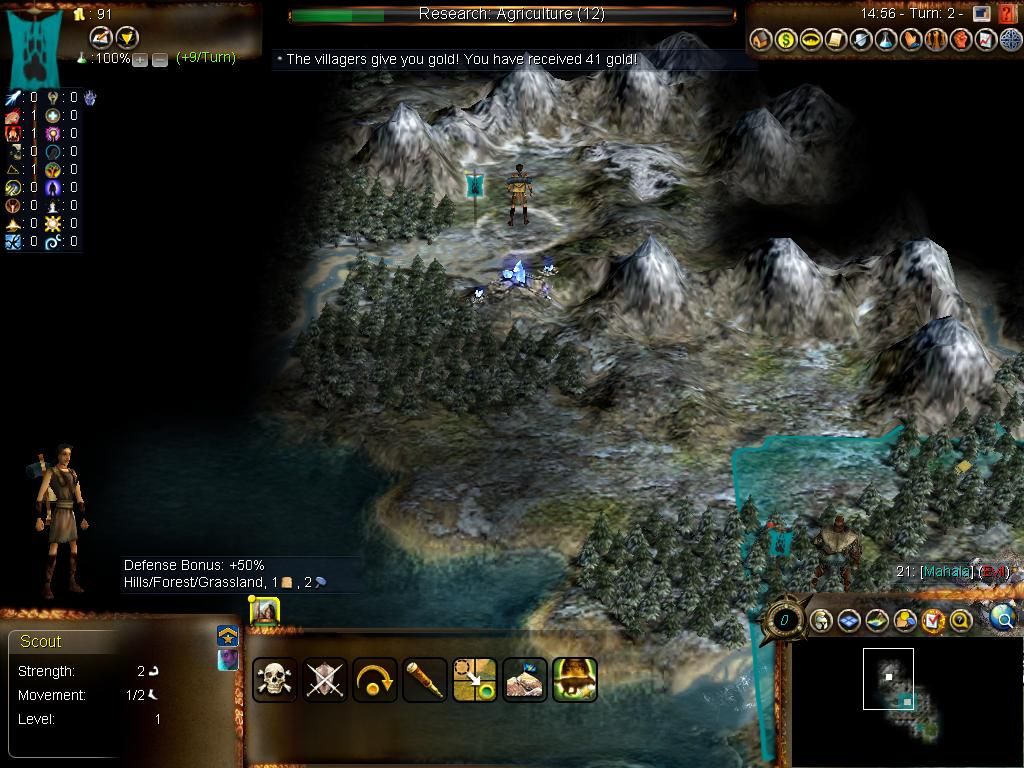 "Gracious and well-maintained cities"? Sounds fine for our first victim.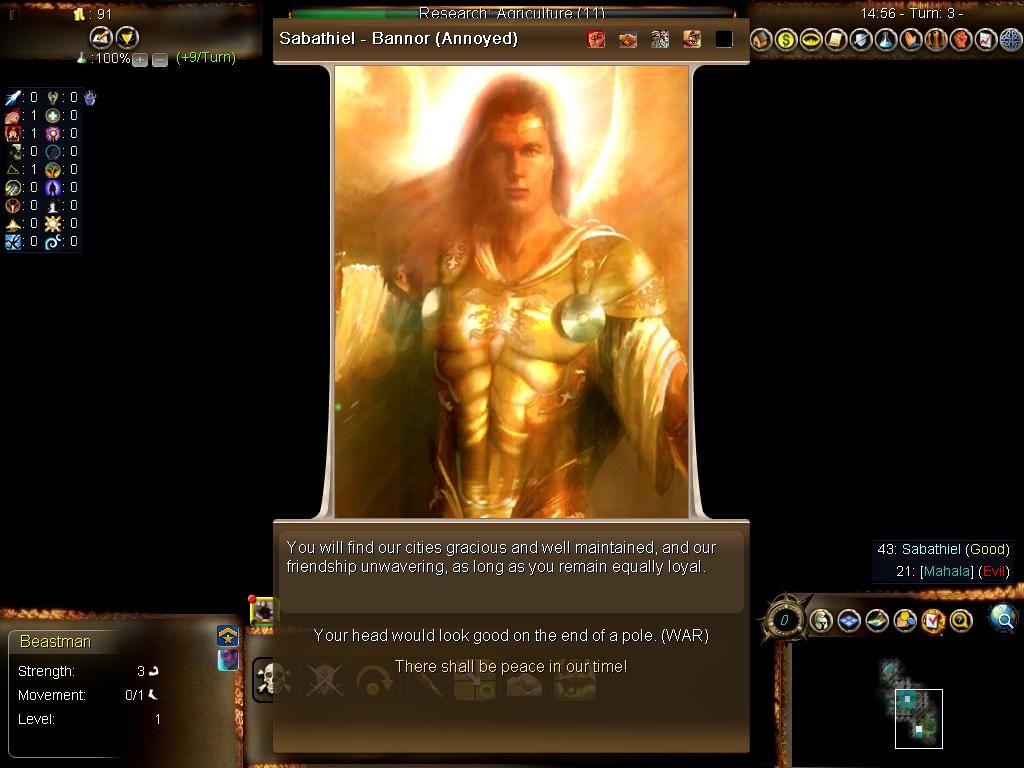 Here's our first victim's capital.