Joined

Jan 26, 2008
Messages

27,973
Hey all. Like I said, I've been working the computer problems and deity. The game's highest level is quite punishing, but that's no secret.
Having moved up a level, I decided to go with a leader who is quite balanced: Mehmed. Good traits for expansion, viable starting techs, solid UU which I'll never see use of on deity at my current skill, nice early UB. Ok. I run into an issue: I am semi-isolated on a decent-sized continent with vicky.
Settings are deity, normal speed fractal no events/huts.
Here's a look at the current situation: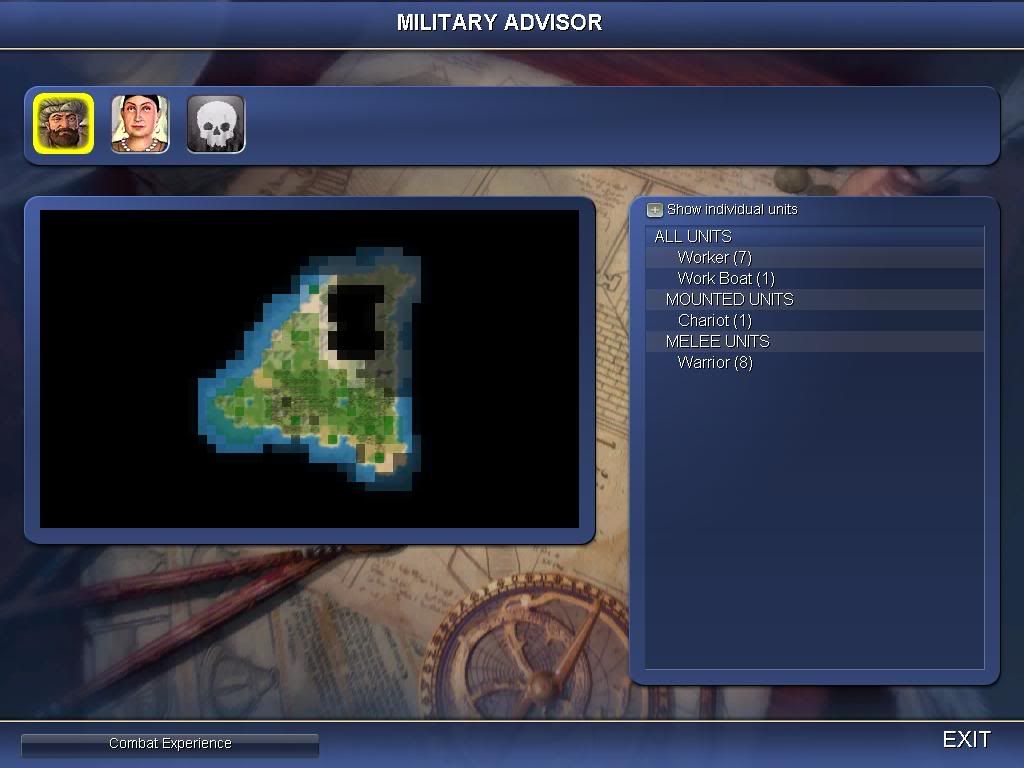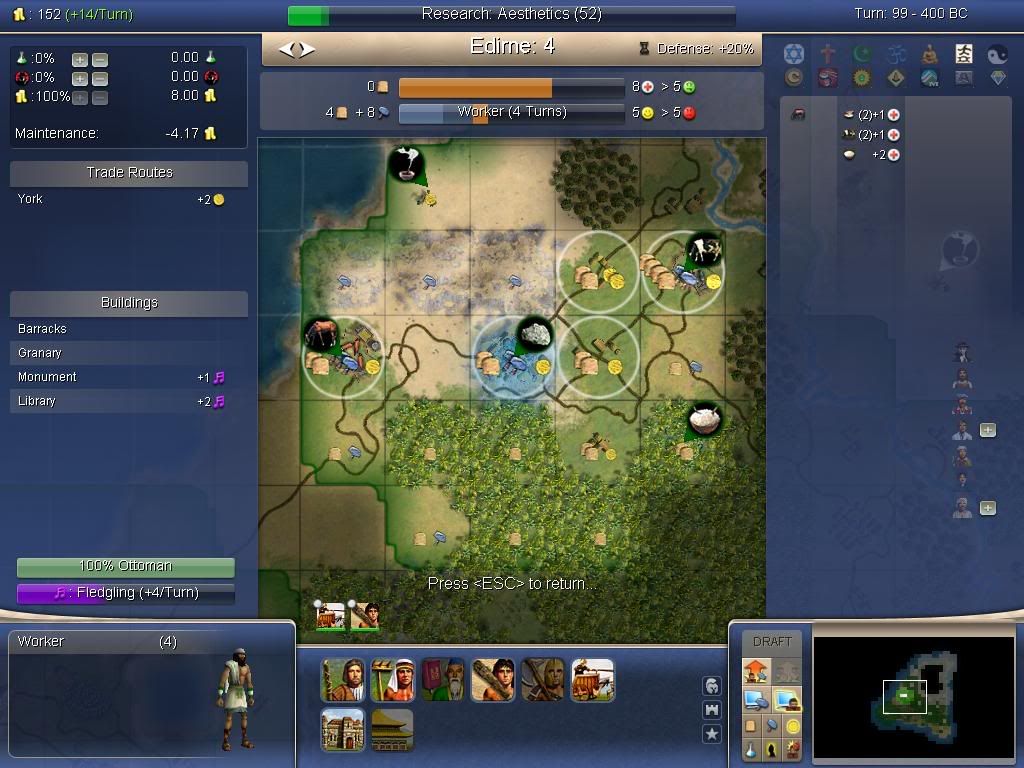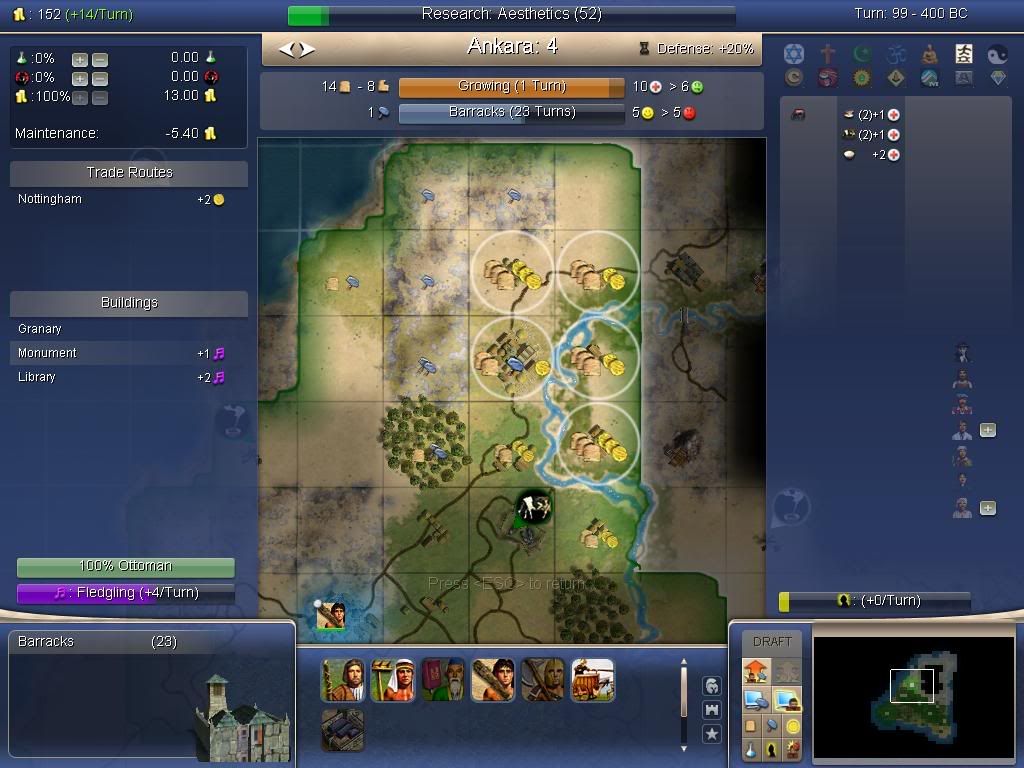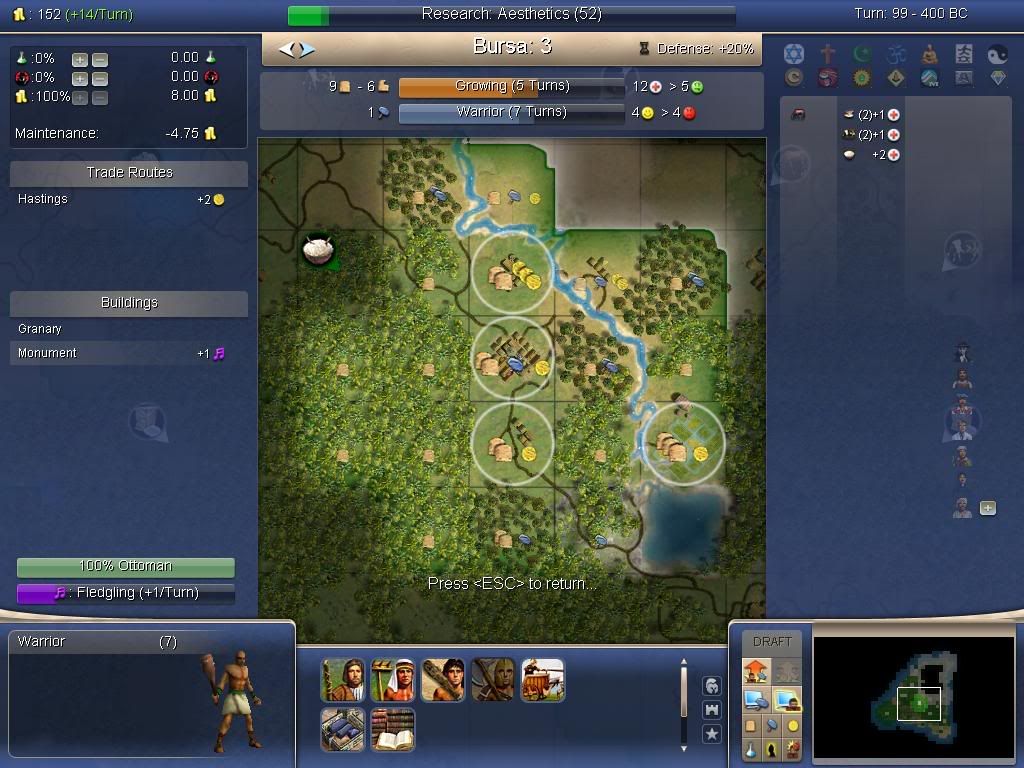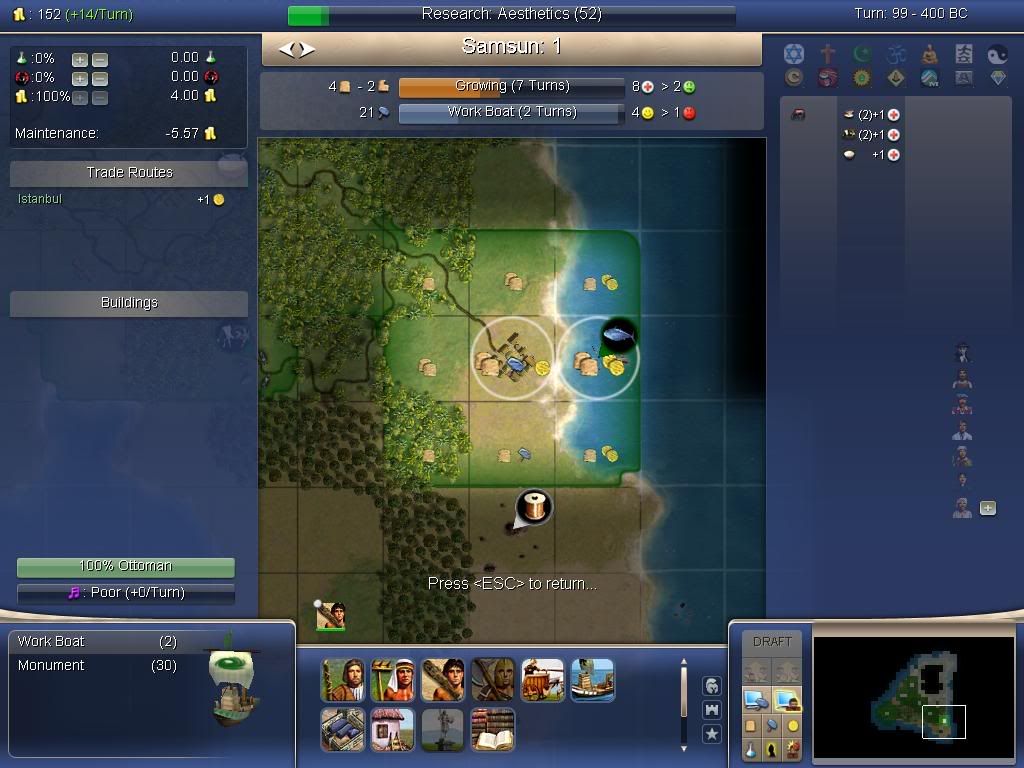 My questions here:
1) I need IW and

pronto. Unfortunately, there are no gems or something to relieve the

cap, and vicky has nothing of that sort to trade. Basically I have only her religion. That's starting to hurt about now. Jungle won't clear itself though. I can't get vicky to friendly soon so the ONLY things I can trade for are Alpha and Monarchy. Do I binary tech aesthetics and trade it for alpha, build research/scientist my way to IW/monarchy (or possibly IW ----> compass ----> back trade monarchy if possible?)
2) I started a GS late as in the 500's BC. Prior to this, I was selling my soul for cities although I at least got pottery/writing first. Was this the right call? Even an OK call? I've blocked enough room for 11 cities which is pretty good for deity, but at the same time I'm bleeding in terms of tech rate and it's going to be a while before that picks up. If Vicky DoWs I'm toast, but let's just assume for the moment I get lucky and she doesn't stab me even though she has a good chance of it.
3) What's the fastest way to dig out of this?
4) Have I already lost by 400 BC, or am I just rattled because the tech pace is faster than I'm used to, and it's still possible to pull this out?
I'll attach the saves, too.
View attachment AutoSave_Initial_BC-4000.CivBeyondSwordSave
View attachment AutoSave_BC-0425.CivBeyondSwordSave
I WELCOME shadows and alternate approaches to this map that win too.
Deity lives up to its name, but I just hate not clearing the final hurdle...