Greetings Zombie Fans!
Welcome to Escape From Zombie Island 2 Complete
by Vuldacon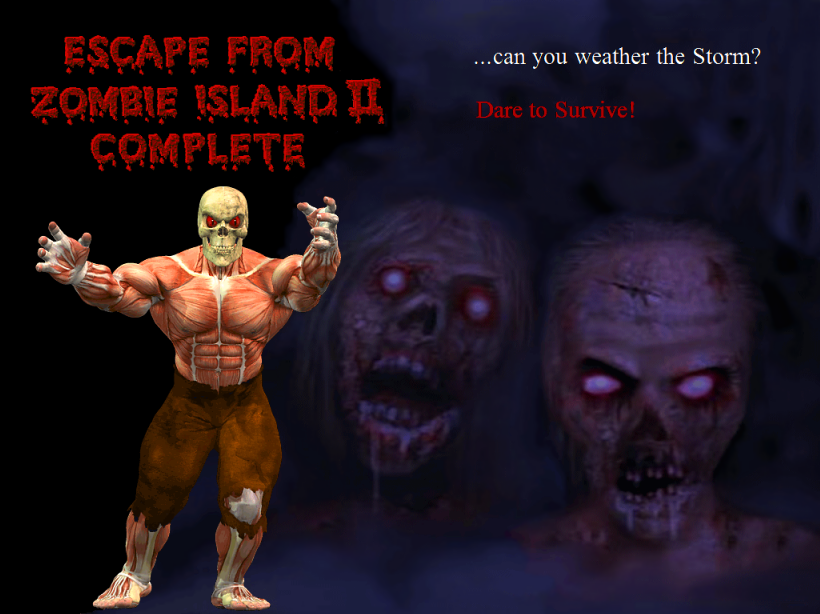 They're back with a vengeance and they intend to stay!

Starring: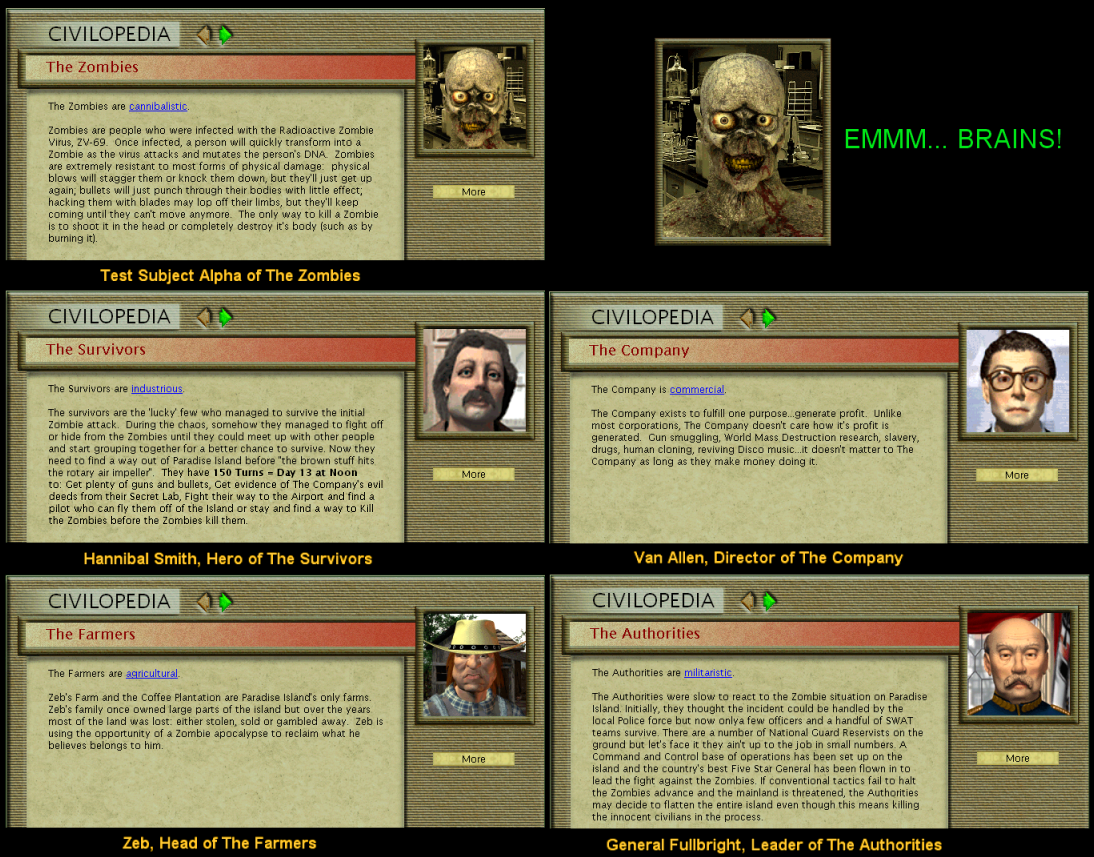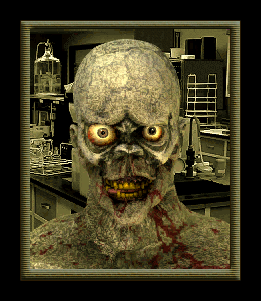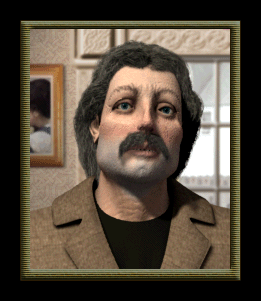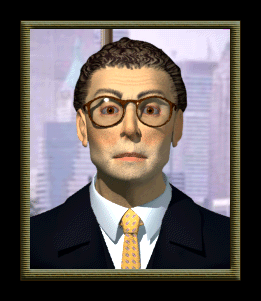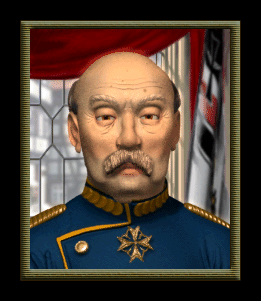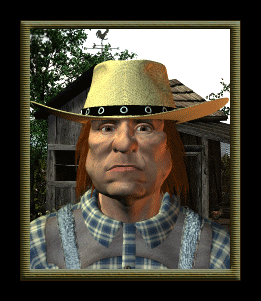 Including Special Guest Star Appearances from resident Civfanatics.

Oscar Acceptance Speech

I thank all of the individuals who have contributed to the development of this Game since its beginning along with those of you who have played the past versions and waited patiently for me to finish this one.
Extra Special Thanks
to civforum.de for providing the Server and Forum for me to Upload the Game and to goethe and Civinator for their assistance.
List of Previous Credits as stated by King Arthur for our EFZI2 The Remake 2007:
"Ed O'War for the original Escape From Zombie Island scenario; The Music is an Original composition by Stefan Gagne arranged for the scenario by Yorgos; The Testers at various stages of development: bkwrm79, Bluemofia, cloner4000, cubsfan6506, Fe3333au, Juul, Lord Malbeth, Miles Teg, Nwoll, odintheking, Spacer One, The Omega, Virote Considon, Wolfhart, Yorgos. The Unit Makers: especially Vuldacon who remade, adjusted or made almost every unit in the game. aaglo, Plotinus, MoscaTnT, odintheking and NavyDawg who made key units for the game. All unit makers are credited in the readmes found in each unit folder. The additional Writers who contributed to the Civilopedia: Ed O'War, Fe3333au, Goblin Fanatic, Plotinus."
List of Credits:
This game has required thousands of hours of work to develop and complete. I want to express my Appreciation and Thanks to King Arthur who worked with me on EFZI2 The Remake and the individuals who contributed their time and talents on all earlier versions of this game to help improve it. They helped make it a real pleasure for me to continue working another 7 and 1/2 years to develop this New Game Version. Credit goes to Firaxis for the Great Civilization Games that made this MOD/Scenario possible. Each Unit and Game folder has a "Read Me" File with credits.
Special Thanks
and Appreciation goes to Plotinus, aaglo and odintheking for personally working with me to create some wonderful units that remain in the Game from EFZI2 The Remake...Thanks Guys, Fantastic work and very much appreciated. It was a pleasure working with you and your unit contributions for this game.
Special Thanks
goes to Rob Riley for working with me to make a New Farmer Leaderhead for Game.
Special Thanks
to Lionic for Game Testing this December, 2014 Updated Version.
Special Thanks
to the Testers of the past for their Time, Thoughts and Opinions: AnthonyBoscia, Balthasar, classical hero, egroen, General 666, Nwoll, rhodie, Sasebo, Smirnoff, Takhisis, Tank Guy#3, Tarus Bulba, WonderGrunion.
Extra Special Thanks
goes to my Wife, Elizabeth, for her Loving Support, Patience and Understanding.
I wish you all the Best experience in your game play and hope you Enjoy Escape From Zombie Island 2 Complete

**********************************
* D O W N L O A D & I N F O *
********************************** New Improved Version

New Upload December 23-2014

*Special Thanks to civforum.de for Hosting EFZI2 Complete
Download Game with Biq and Update List on the Bottom of Post #1:

Here

September 20, 2015... New Update... This Update has all Game Files up to date since the Entire Game was Uploaded last December 23, 2014


The Zip file is on Post #306 and you can download it

Here

__________________________________________________

Requirements:

This is a MOD/Scenario for Civilization III v129f, Conquests, v 1.22 and Play the World v1.27f.

These all are now collectively together as Sid Meier's Civilization III Complete.

Installing:

Download the Zip File and extract the Escape From Zombie Island 2 Complete Folder and Biq to: Civilization III/Conquests/Scenarios

To Play:

Start Civ III Conquests and select "Civ-Content", then select "Escape From Zombie Island 2 Complete" Scenario.

Please Review and Consult the Civilopedia for Game Information.
Last edited: