Joined

Dec 4, 2006
Messages

9,908
"Lady Volanna!"
"Yes?"
"My lady, the desert people had fielded their own army! Multitudes of Rathas -"
"So what? Don't you remember how we dealt with them on our first war with the desert scum?"
"But there're thousands of them! And they're led by a man called Chalid Astrakein... they say his spells can incinerate us like wood! And they have the werefolf Baron with them!"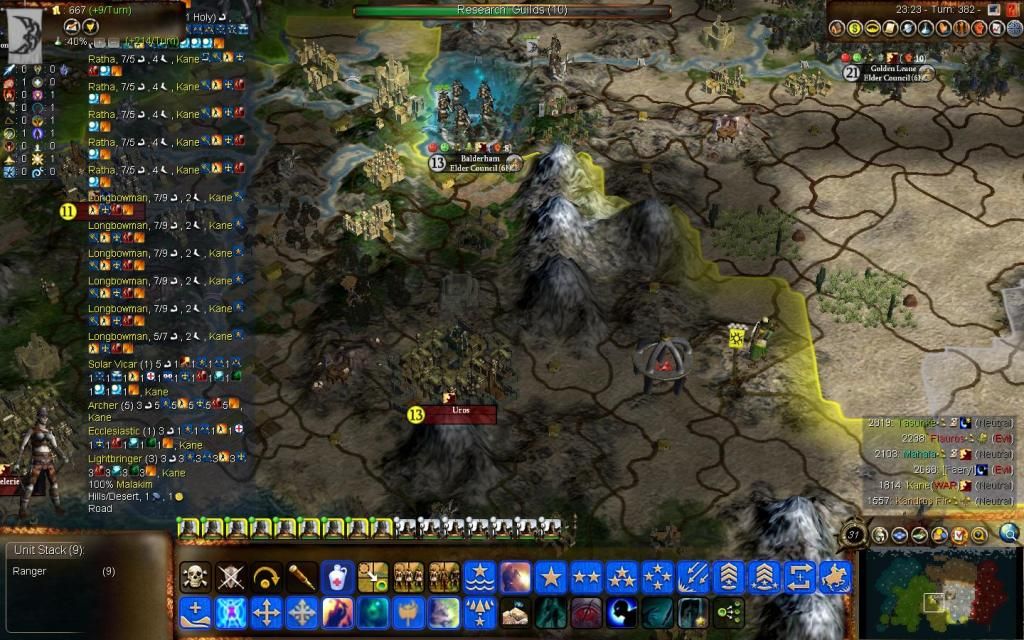 "That's nothing. We will find a solution for that. And I shall report that case of doubt in Her Majesty's forces to Her Majesty herself".
-------
At first, Chalid died from a masterful strike of Alazkan's blade -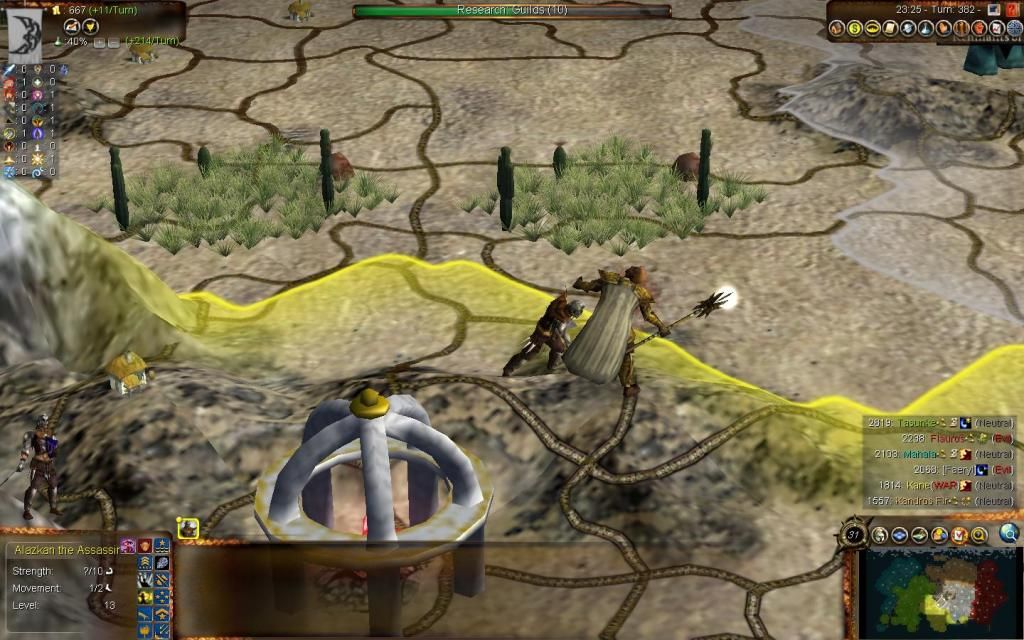 Then, the desert army was subjected to our own fire.
And that's what remained of it.
Their remains counterattacked -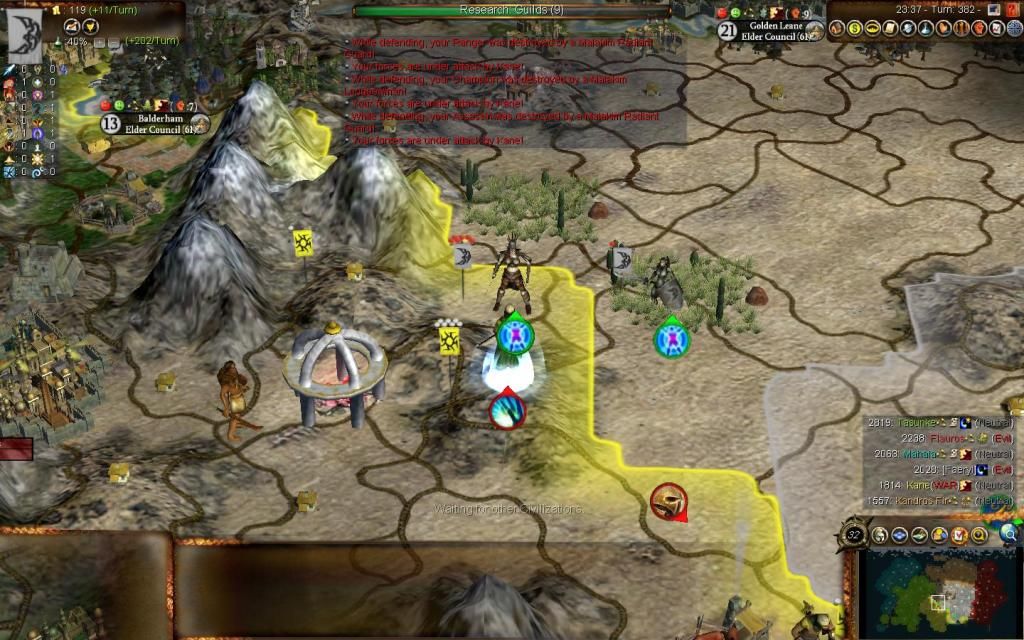 But were completely scattered next turn.
Our Artist takes control of the desert -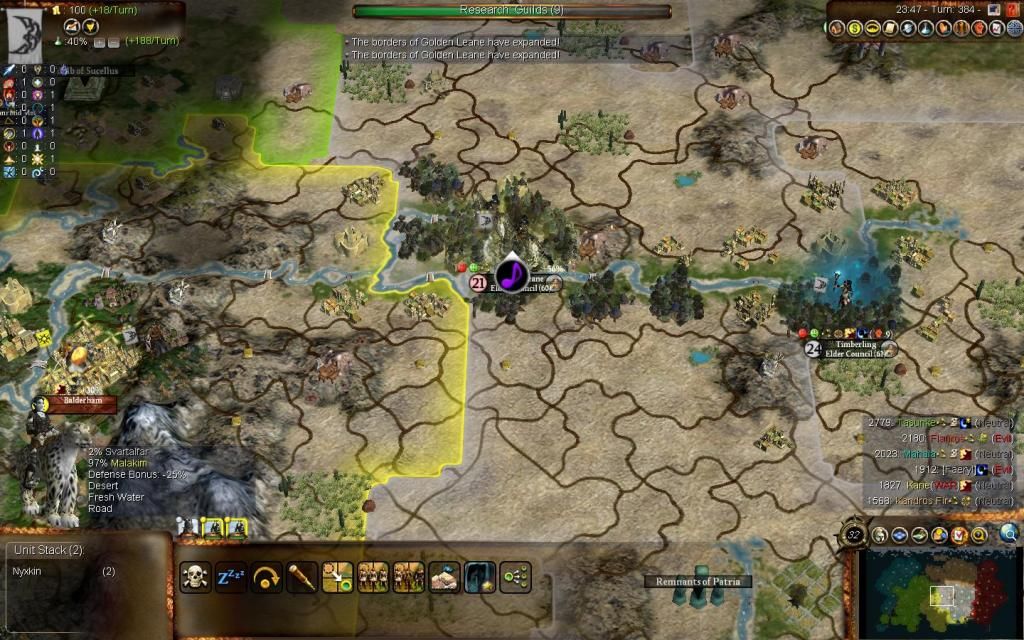 Meanwhile, Flauros tries to attack Malakim colonies. It's hard for his Vampire to deal with the desert people's Blinding Light.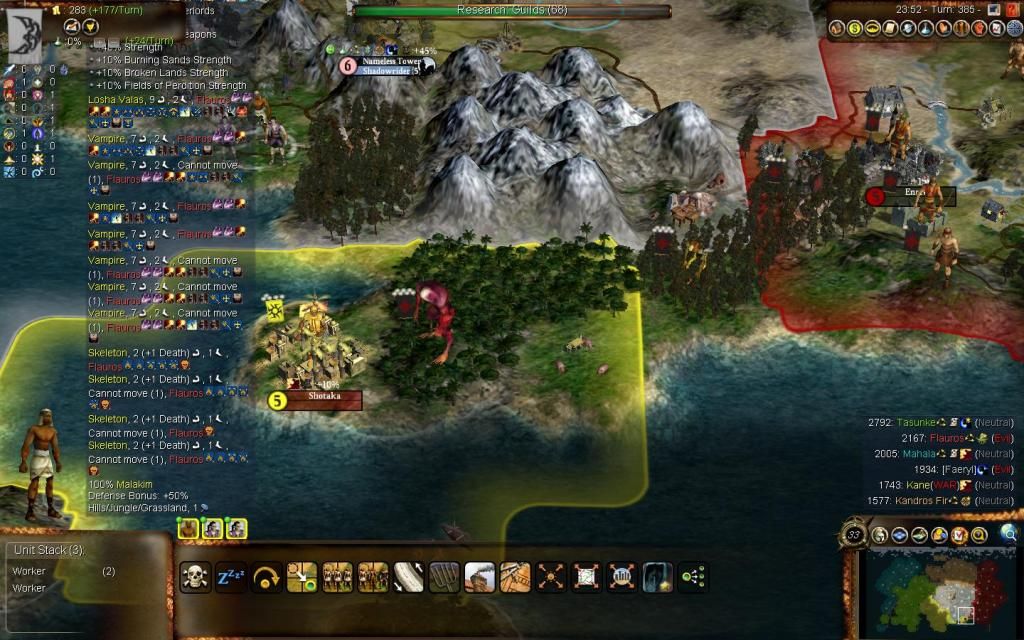 We go on: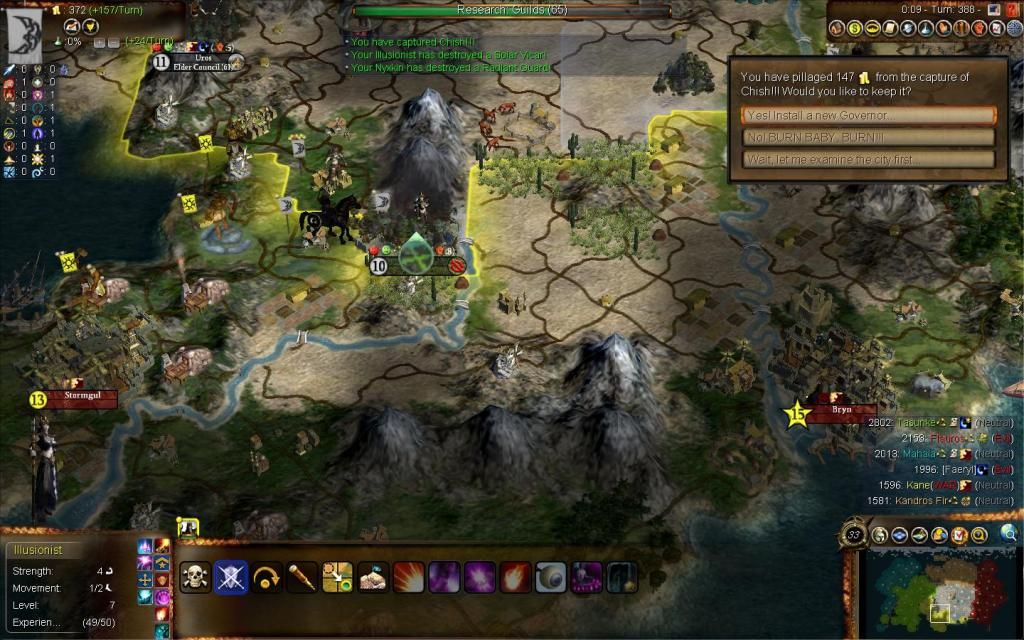 And, since our armies are a bit thinned, sign a peace treaty.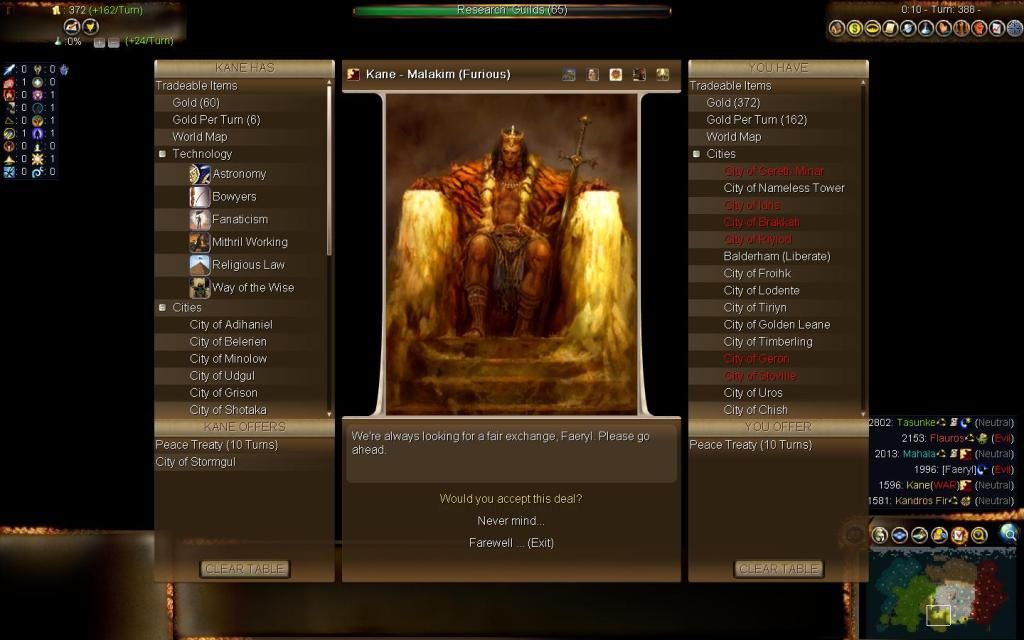 It's good that some Malakim work for us with enthusiasm. Then again, you don't want to know what would happen to them if they lacked the necessary enthusiasm...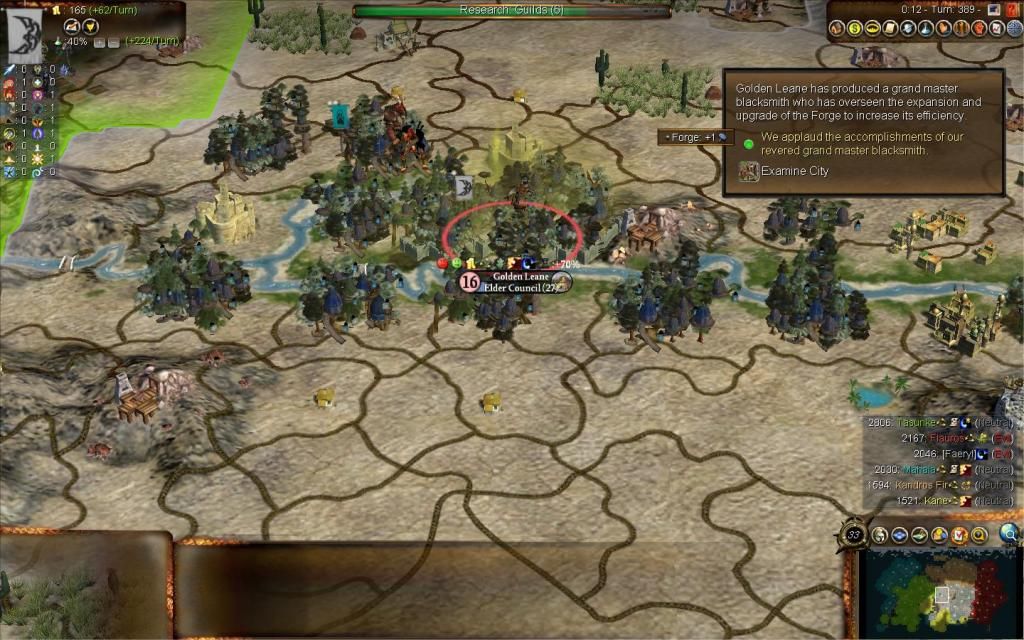 We advance our arcane understanding.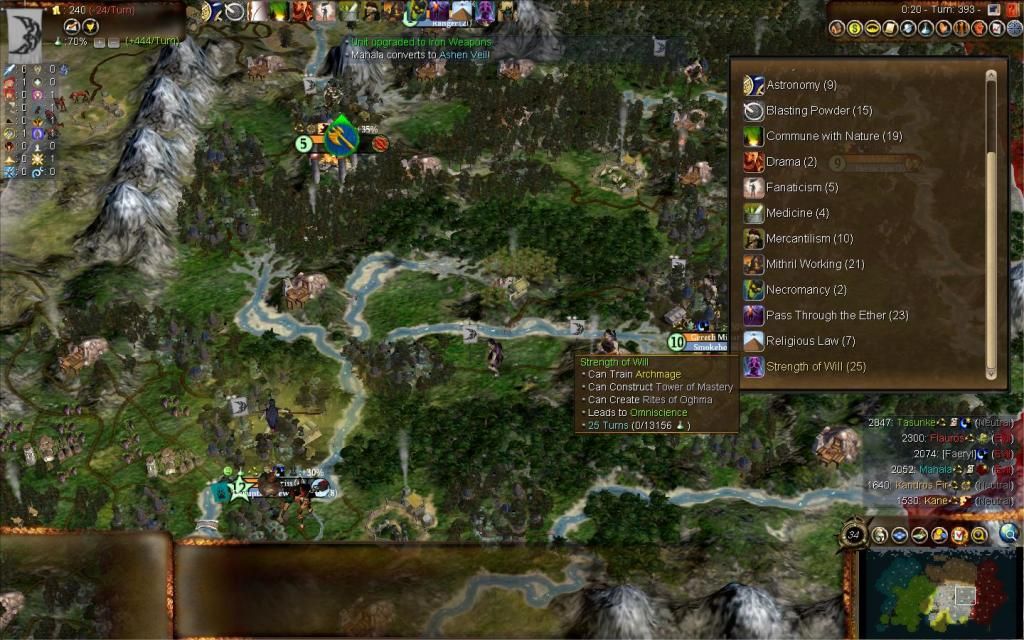 Using Metamagic mana, we dispel unneeded Mana sources to prepare us for the Tower of Mastery.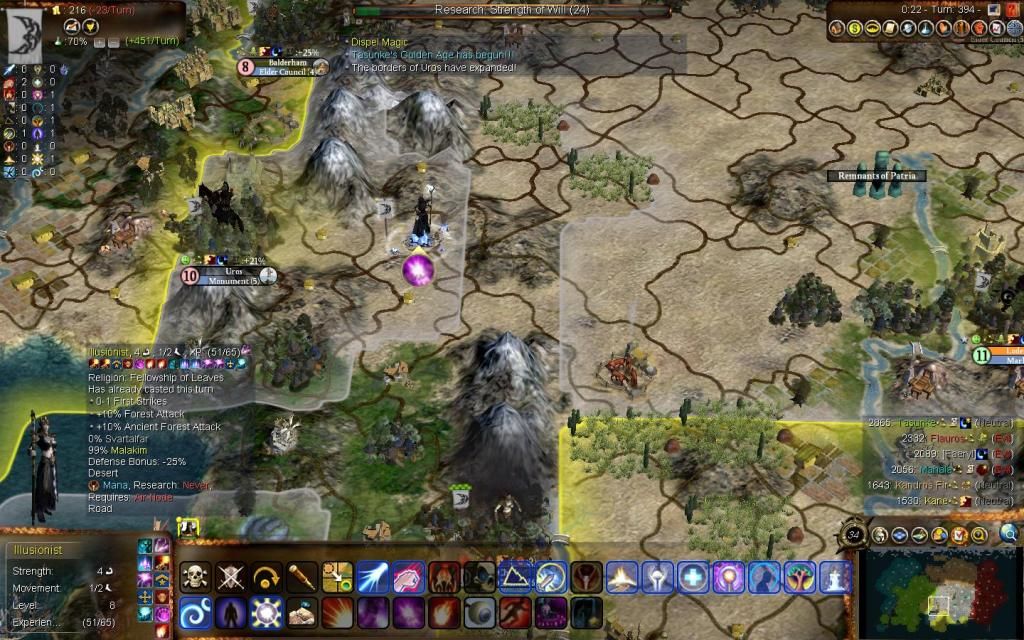 Even the Dwarves may have something to ofer us. They have no use for these techs anyway.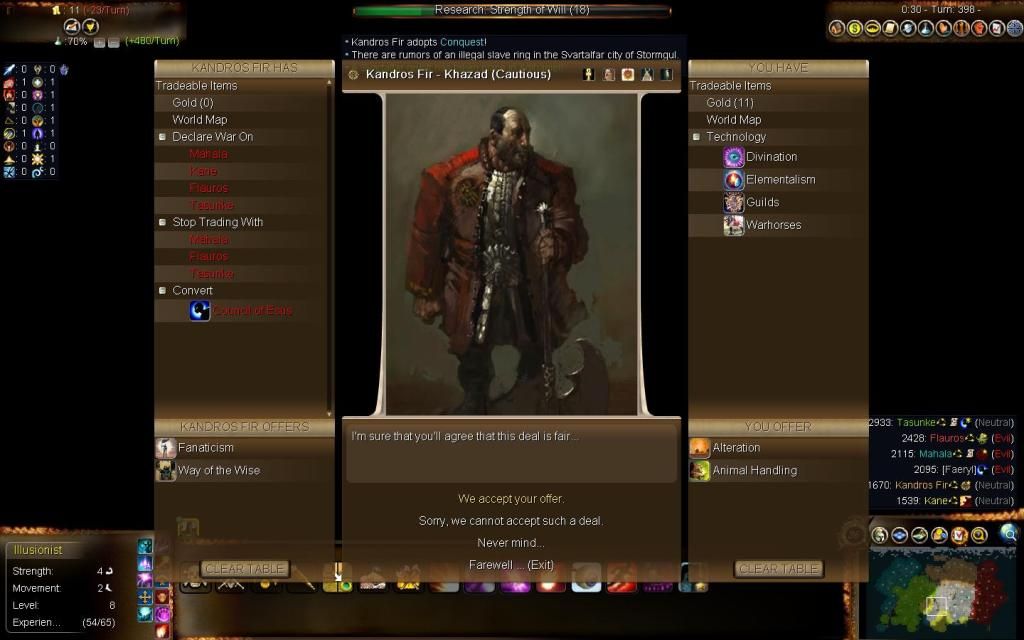 This was the day when the Tower of Alteration was started. Silence lay over Thariss, as its populace was afraid to accidentally dispel the arcane chants and suffer Queen Faeryl's wrath.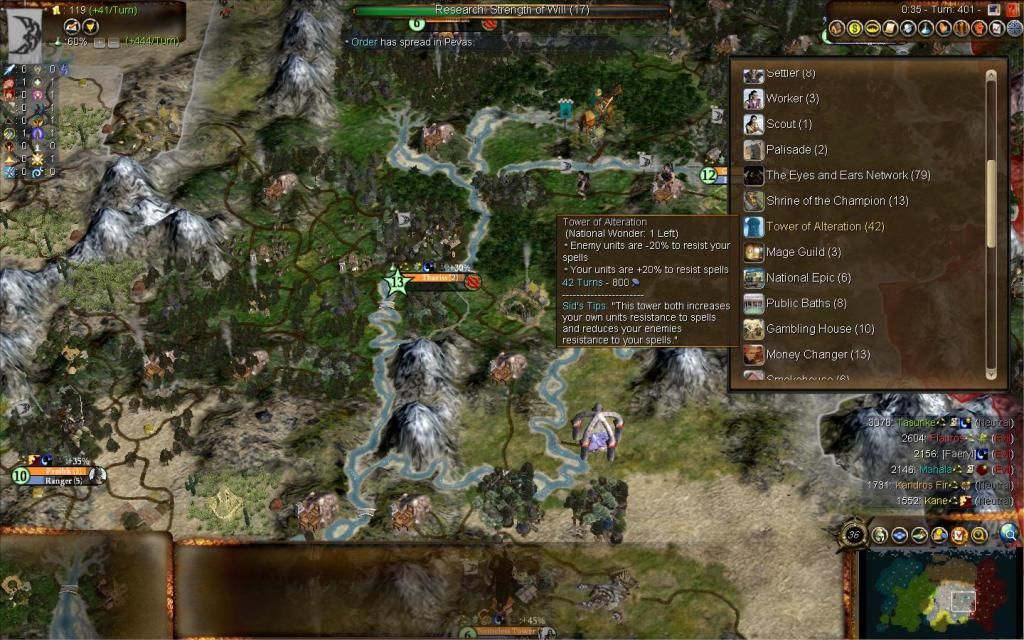 We are not afraid of any "Armageddon". Our people are strong enough.
But the Dwarves were jealous of our arcane mastery. They attacked our northern border again - with their crude, blunt weapons. The crudeness of their tactics confirms their low place in the hierarchy of Erebus' races.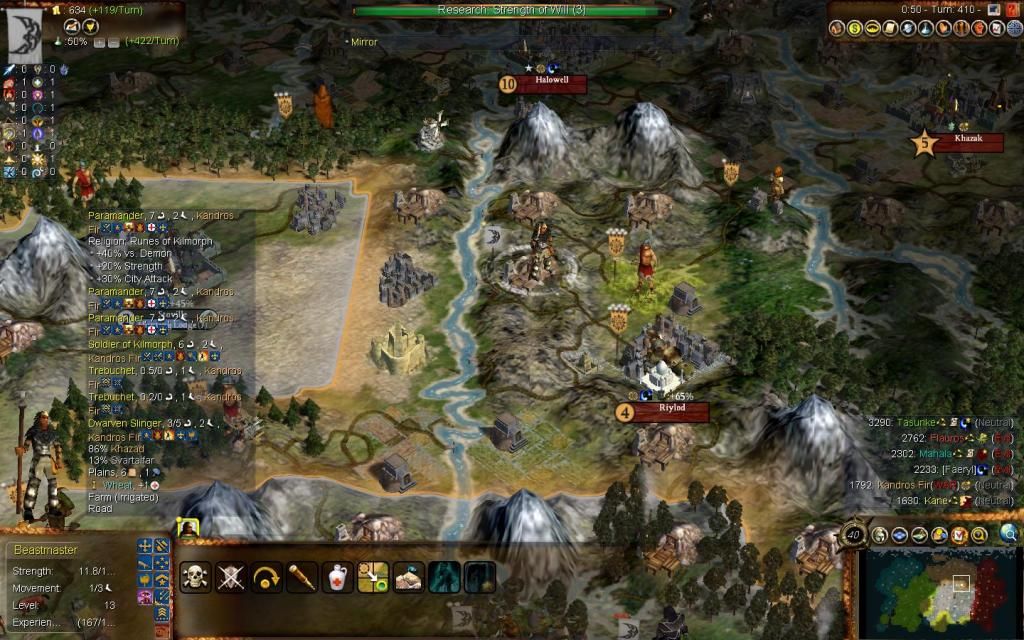 Last edited: