Joined

Dec 4, 2006
Messages

9,908
Another FFH story. This time, it's a shorter game - it's a bundled-in scenario, "The Splintered Court". I take Thessa's troops under my command.
In that scenario, your cities can't build Settlers - you receive three of them at the start, receive an occasional Settler-granting event, and can capture Barbarian cities.
Background: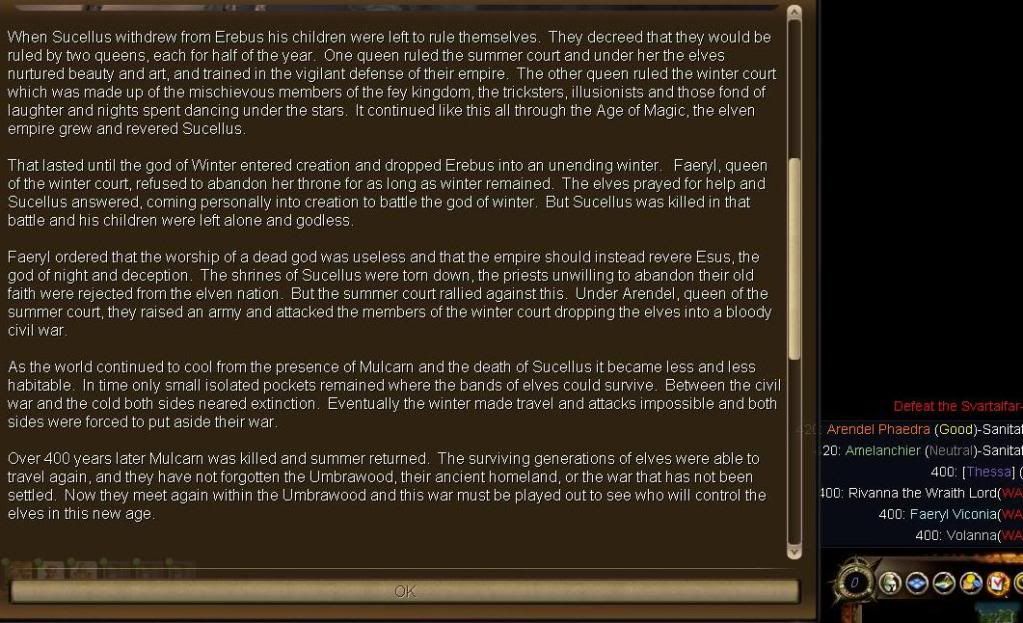 First city:
Second one. These Goblins in their forts represent a nuisance to the gracious Elven people.
Civics: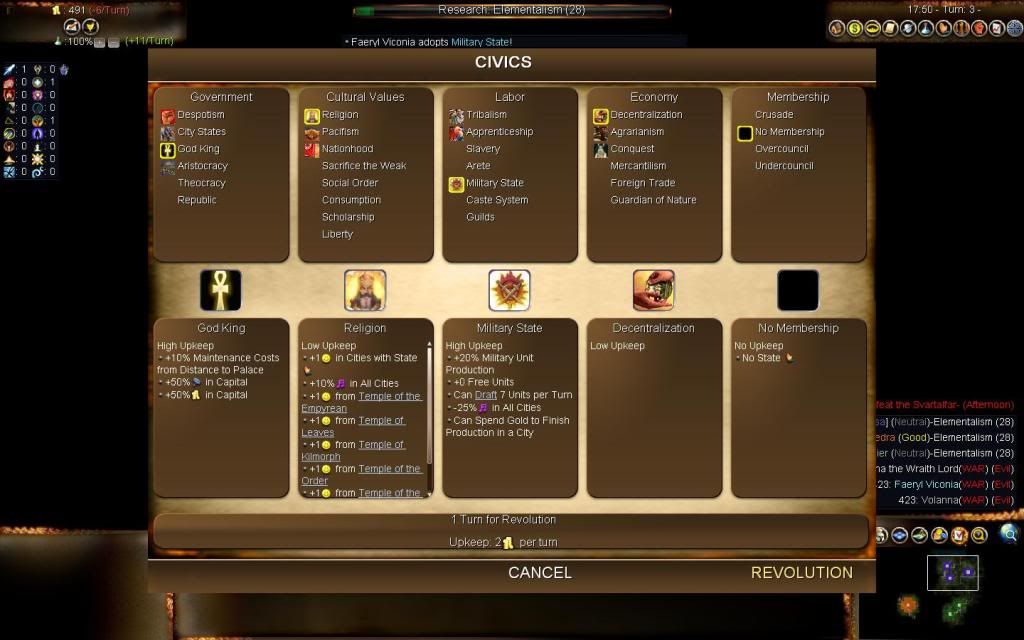 We found Fellowship and meet Alexis.
Settler event: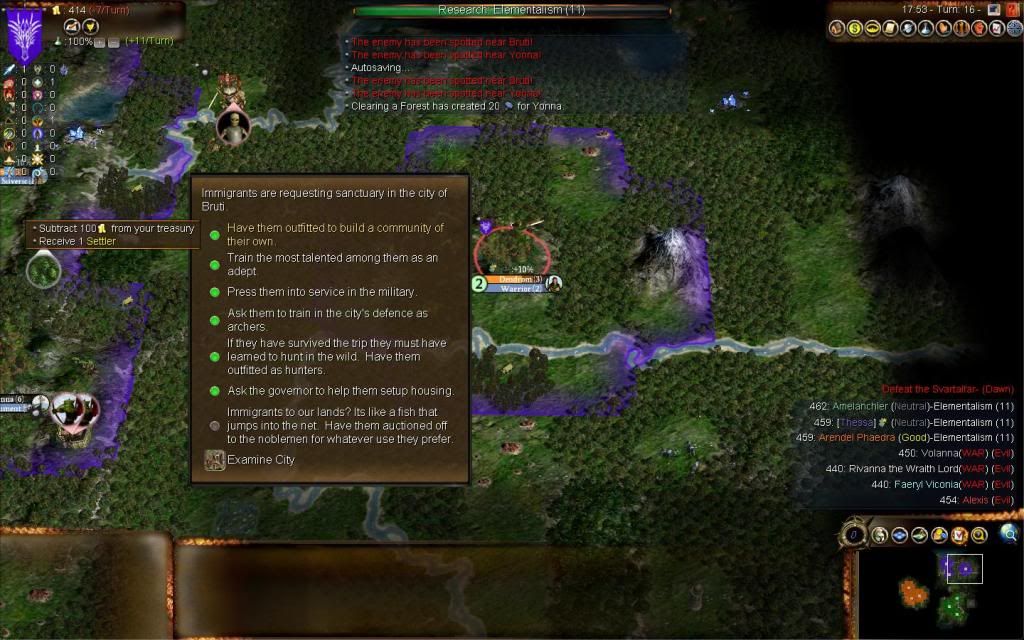 Enemy settlements sighted. They're under the command of Volanna, a lieutenant of Faeryl.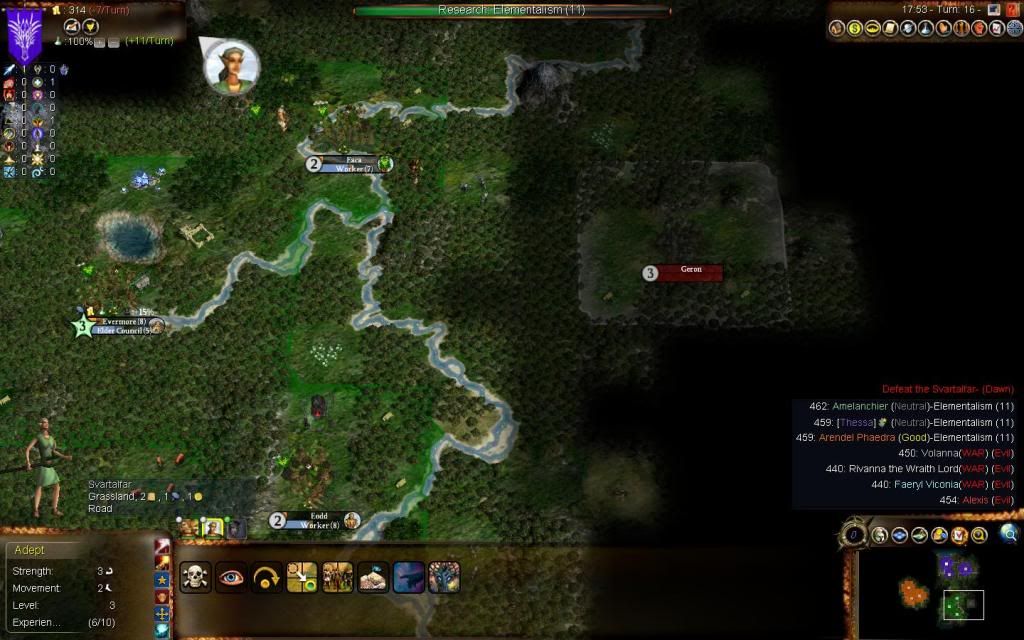 Gliden Silveric is declared an Elven hero: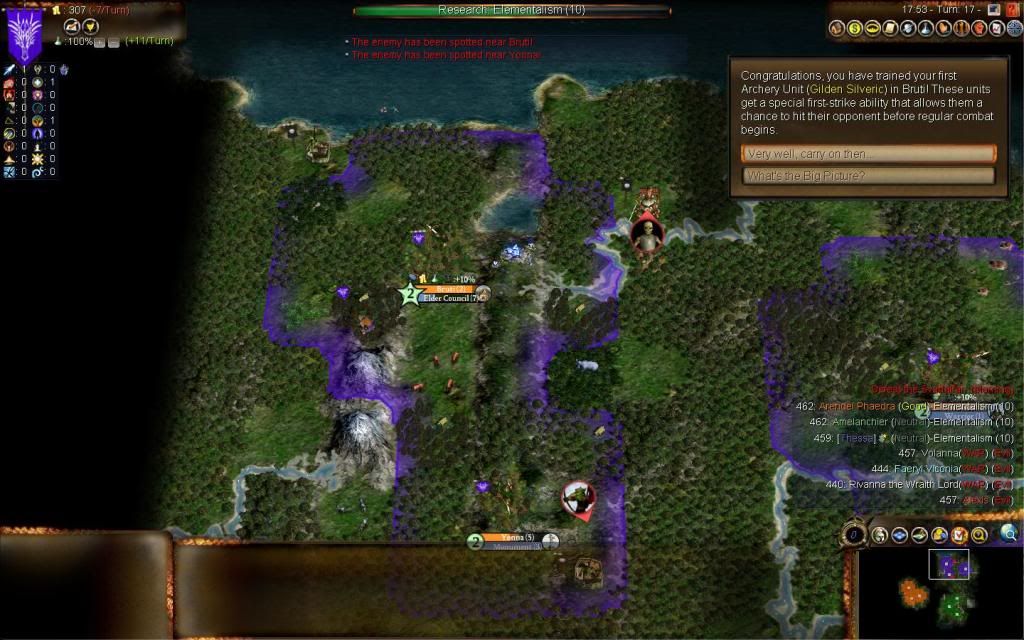 Another city: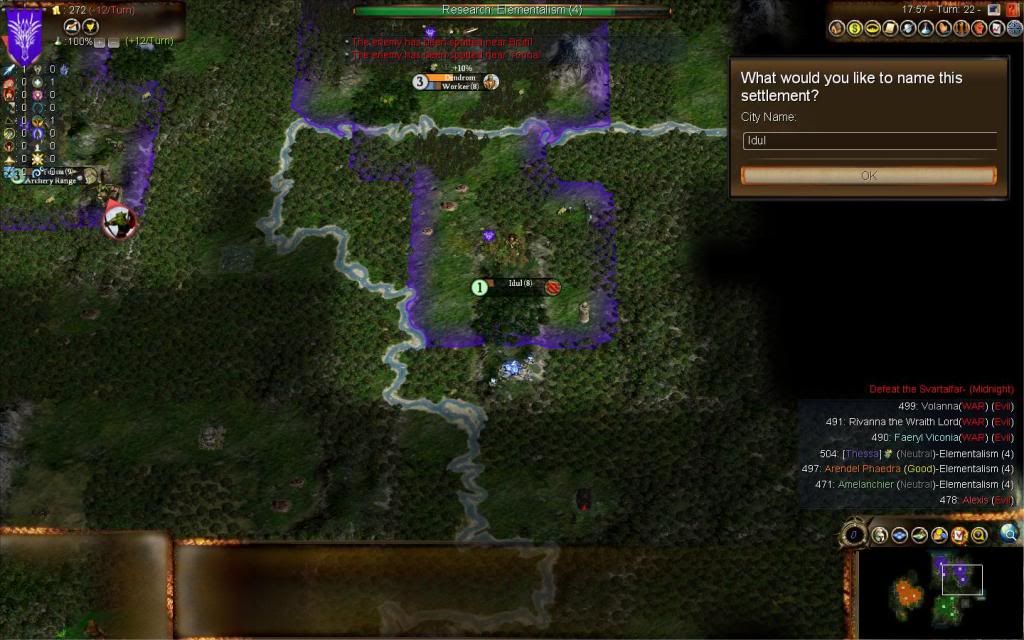 Gliden proves his courage and skill as he easily dispatches the Goblin hordes: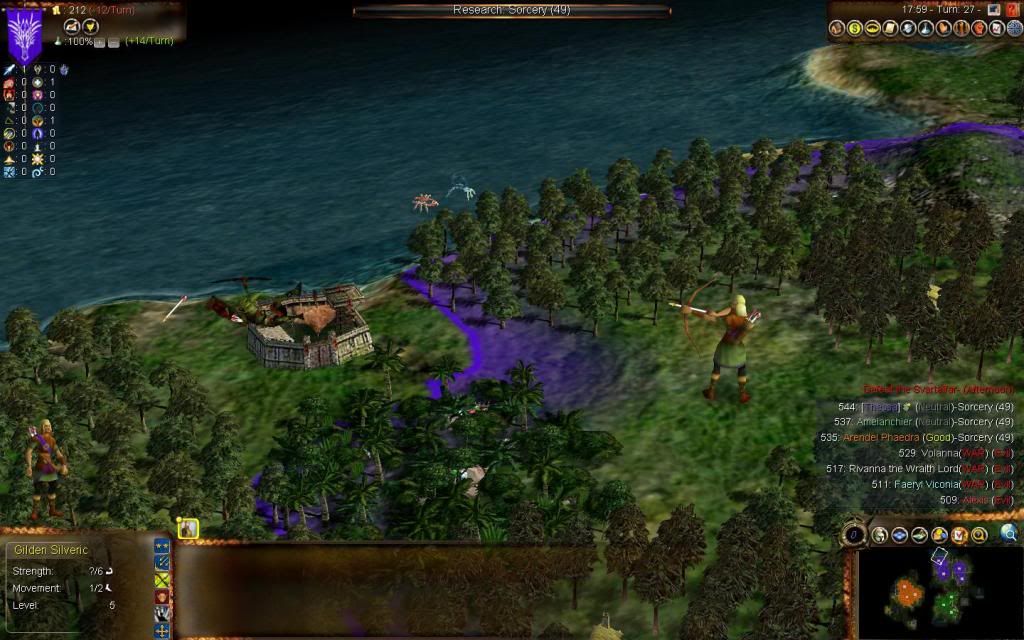 Amelanchier's assault on Geron fails.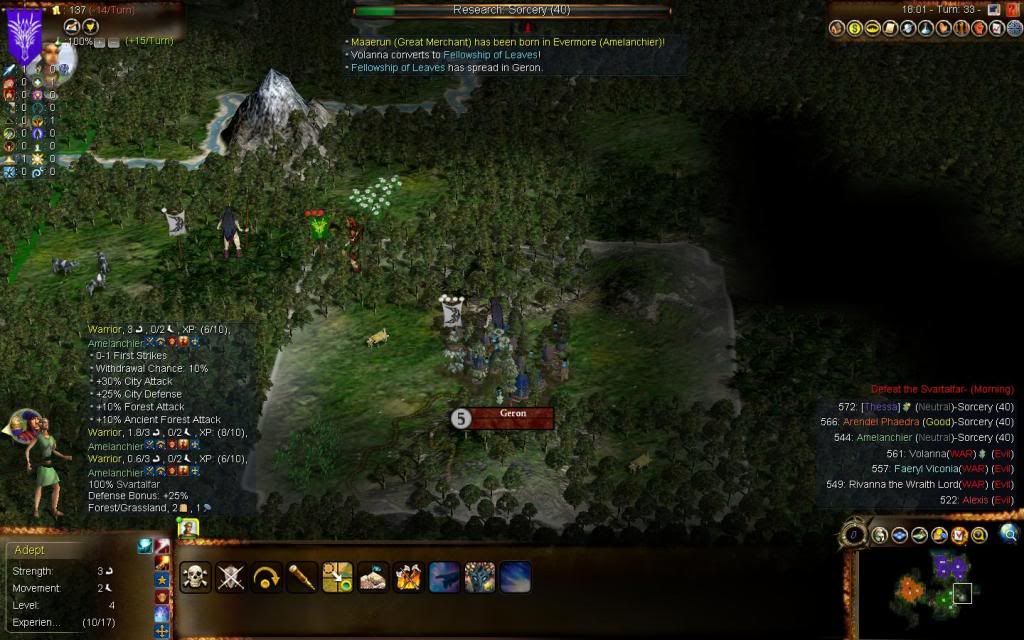 Aargh. I don't have the 100

for a settler. These immigrants sure come in incovenient times.
Arendel composes a large army that nevertheless fails against Volanna's outpost.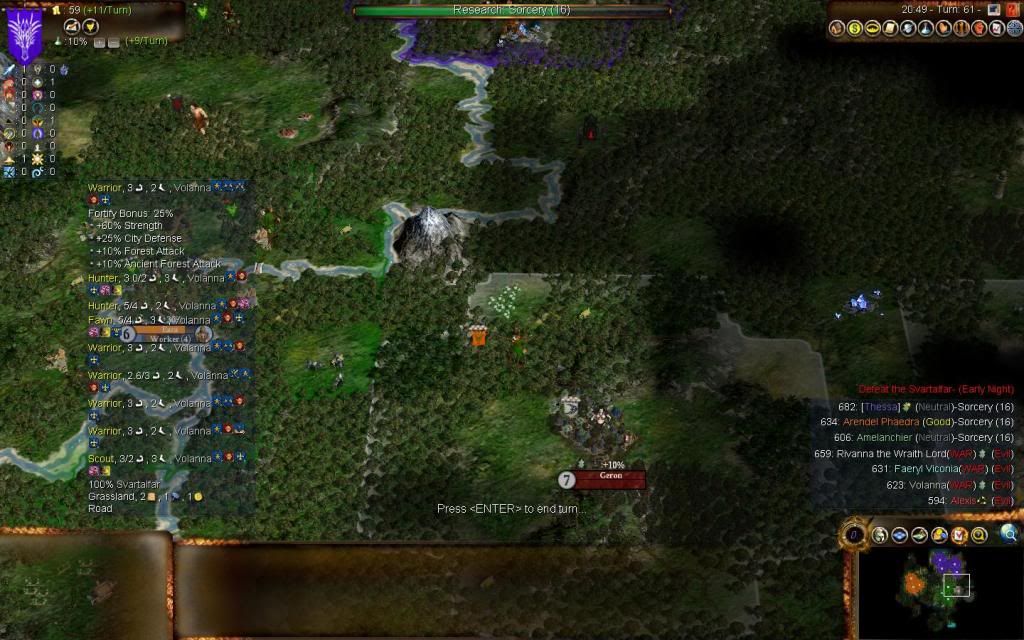 We strart training adepts - Thessa is the the chief Archmage of the Ljosalfar, after all.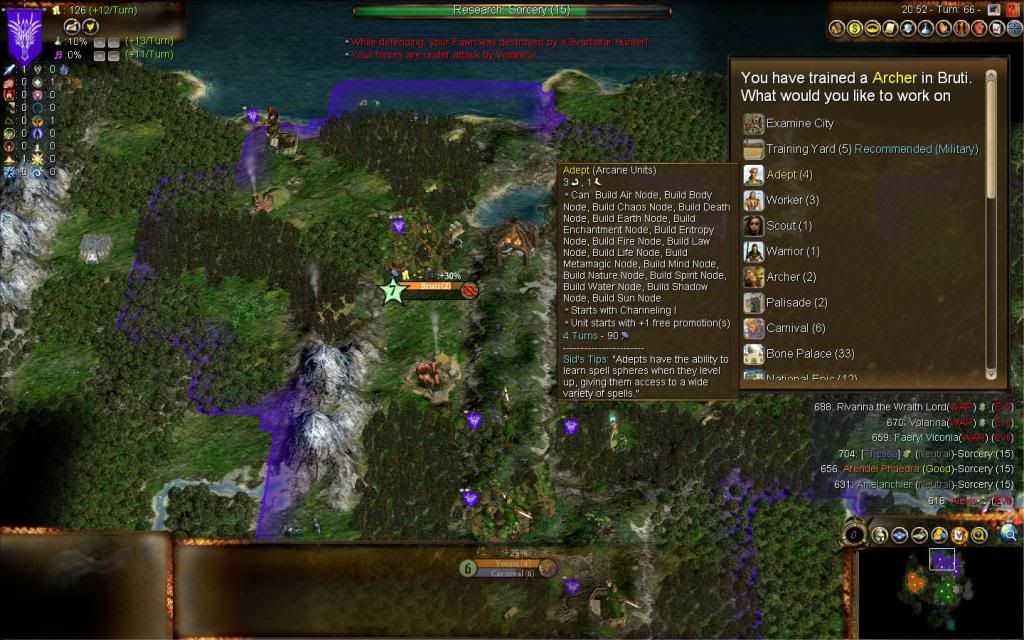 Arendel's second army also disappears without a trace.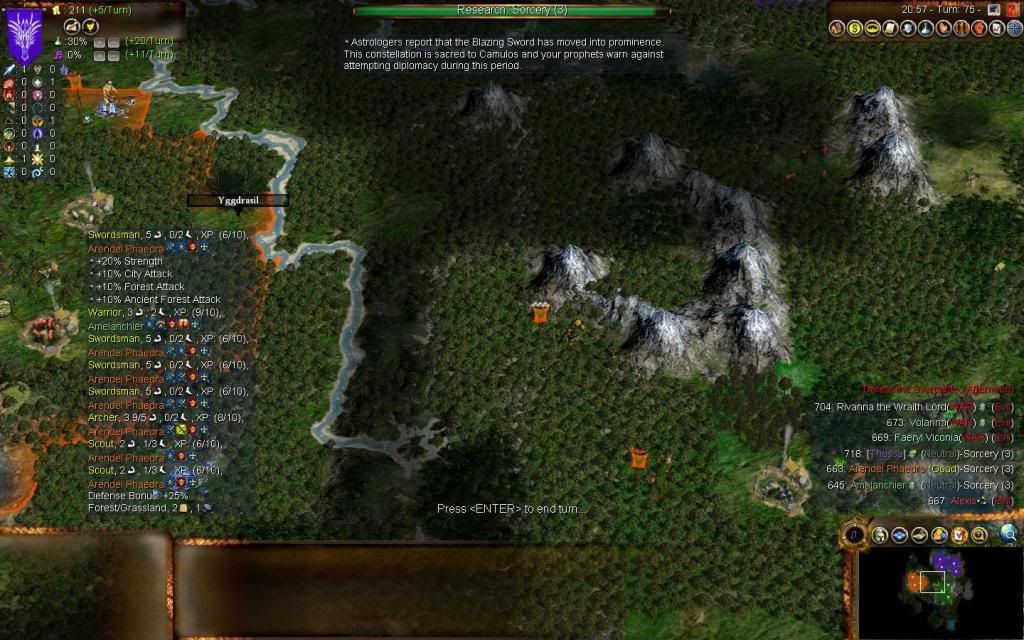 We get the first Ljosalfar mage and fail gold for a wonder: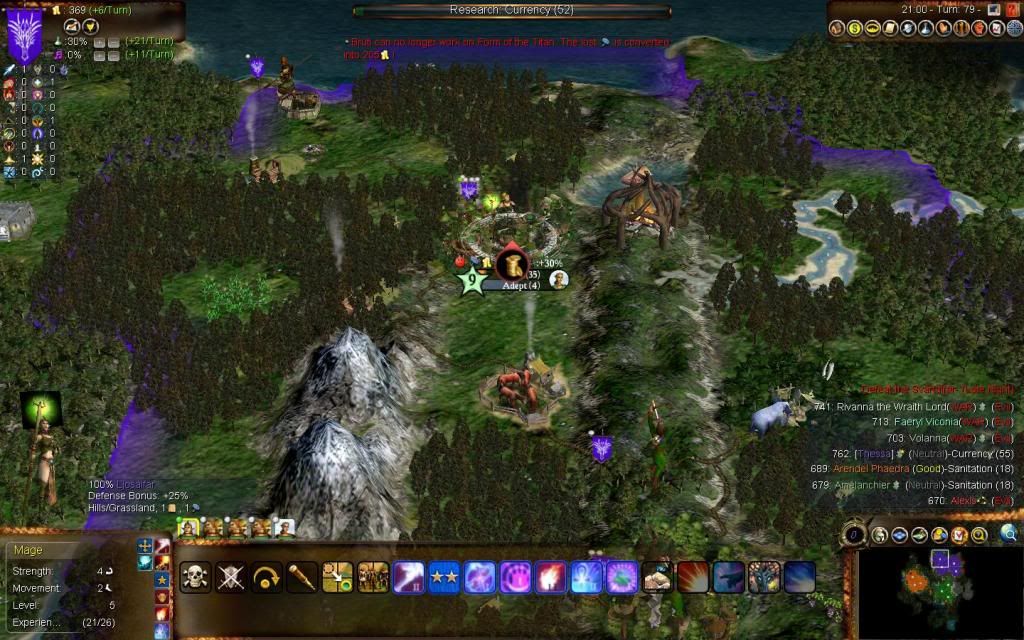 Old pirate: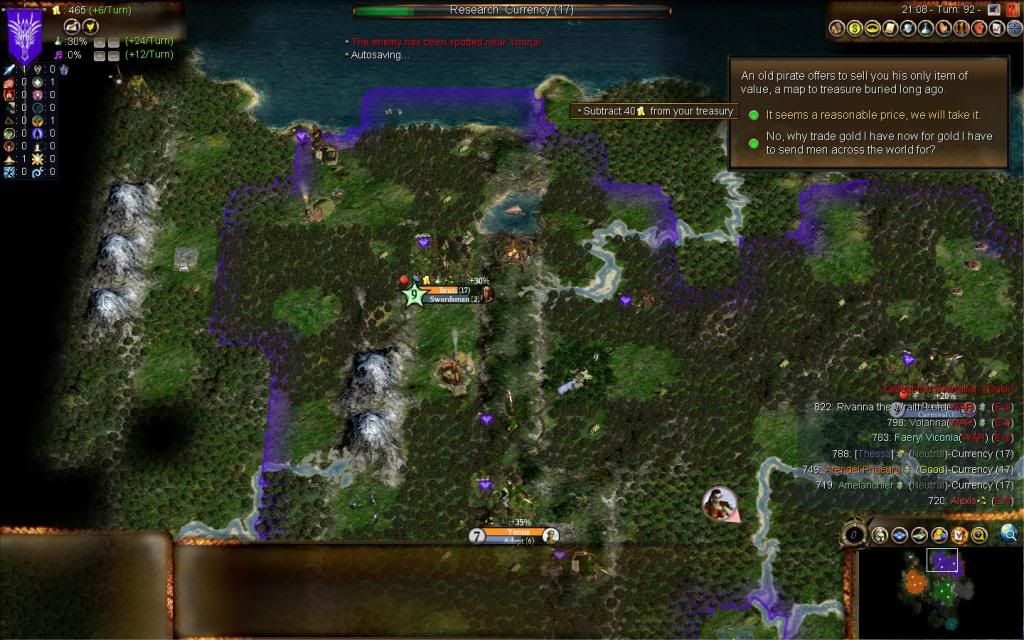 Faeryl's armies break though Amelanchier's defences.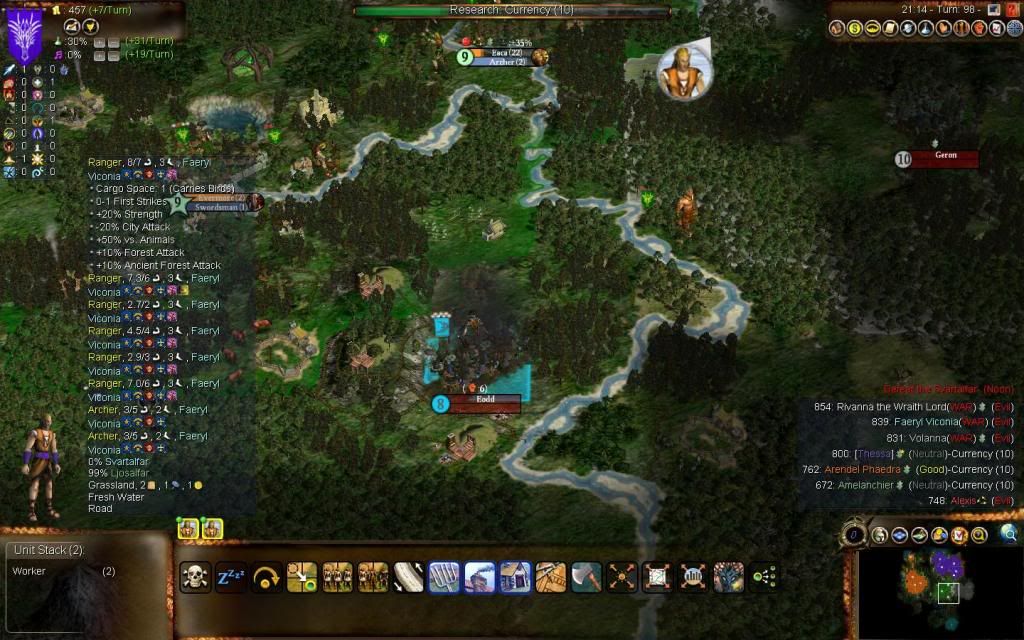 It is unsuitable for the graceful Elves to start running around with the bulls, but oh well...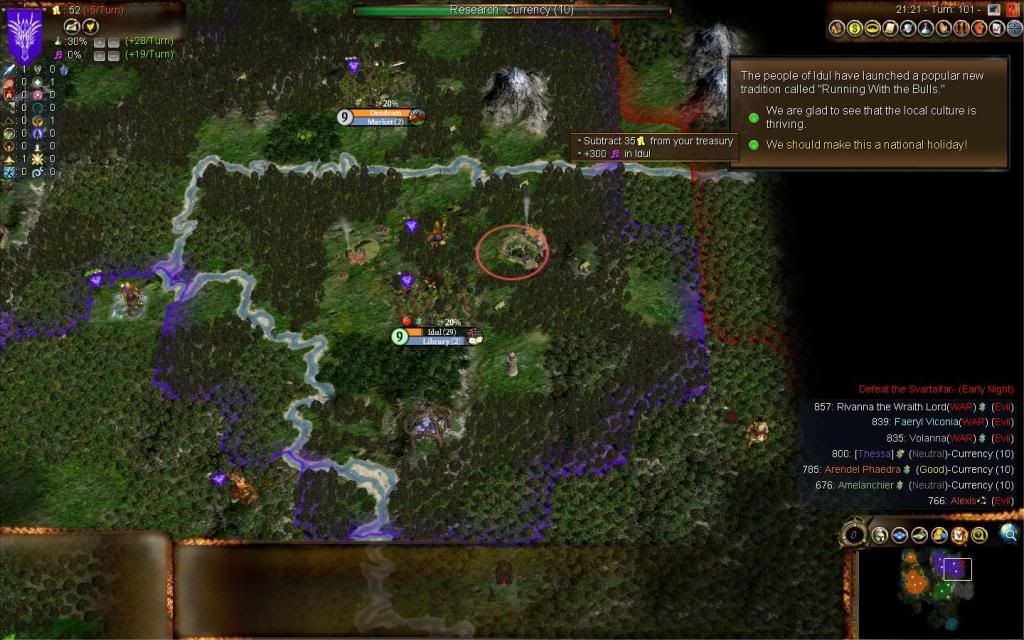 We sell the Way of the Forests tech, that grant a unit that may spread Fellowship, to Alexis and Baron Halfmorn of the barbaric Doviello people. Let them share our faith.
Here's our army, that arrived in Evermore, the city in which Amelanchier resides. We need to help him repulse the Svartalfar menace.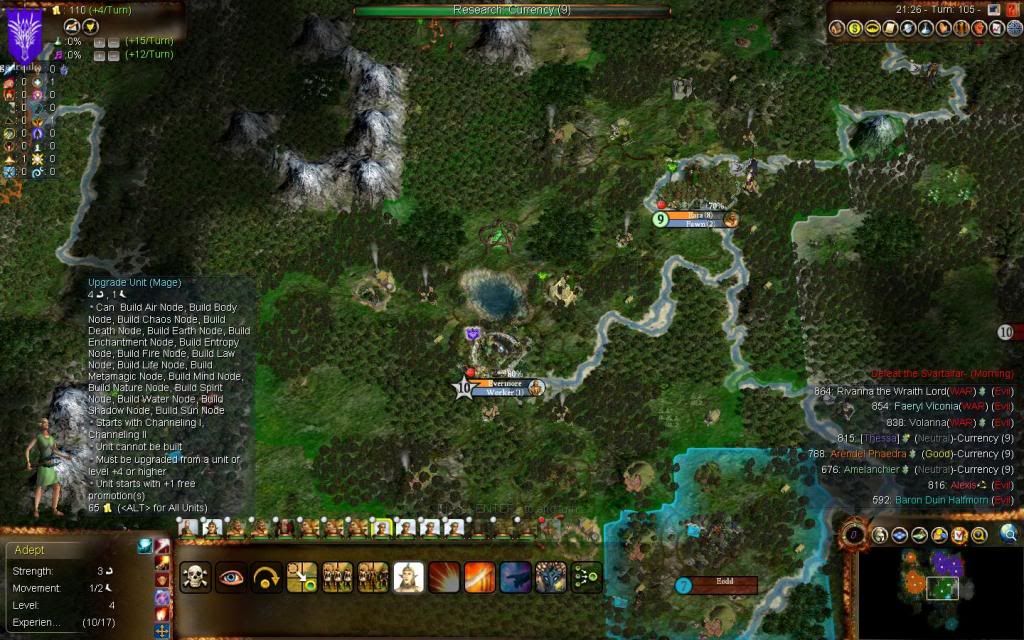 Our mages graft Flaming Arrows on our archers: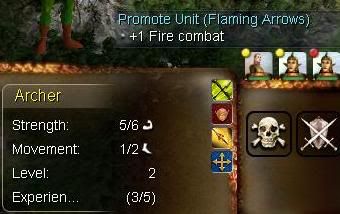 Arendel's army arrives in Evermore, too: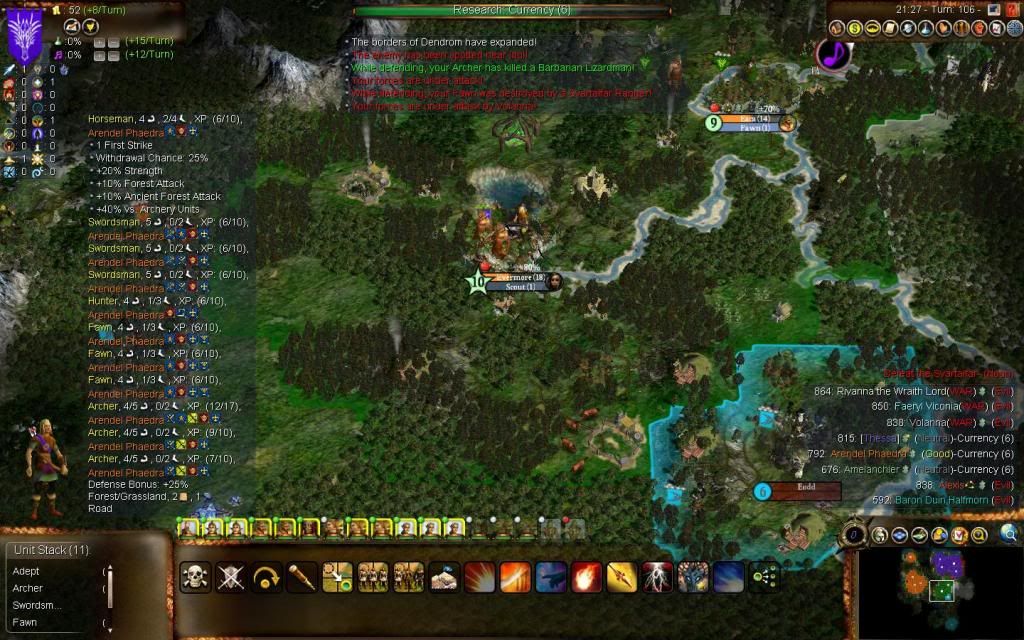 Three days, Arendel's armies and our armies, backed by the mages' Fireball spells, soften the Svartalfar up. Finally, we're in this position: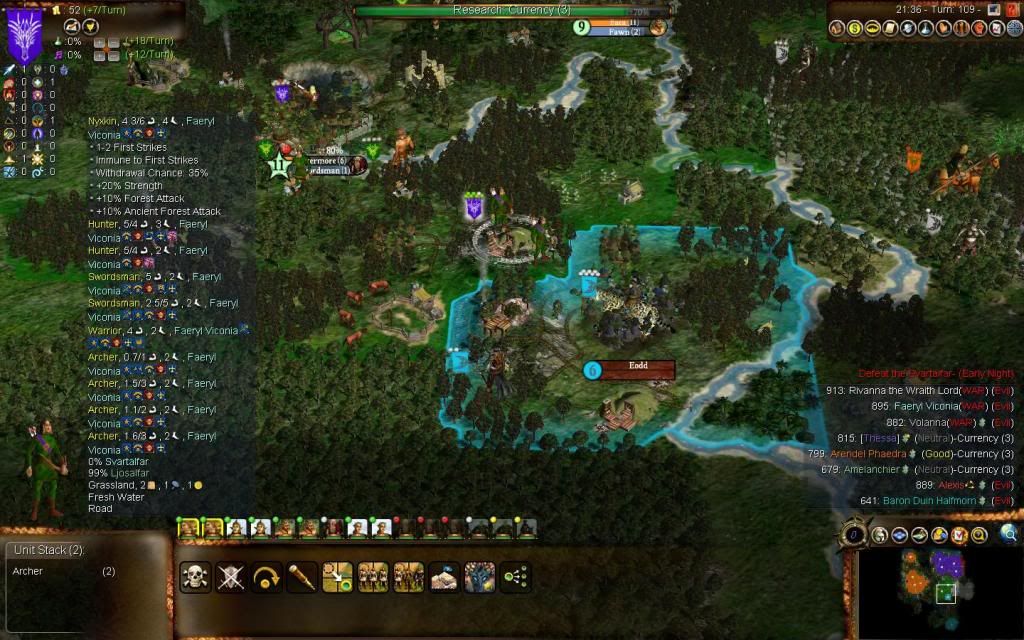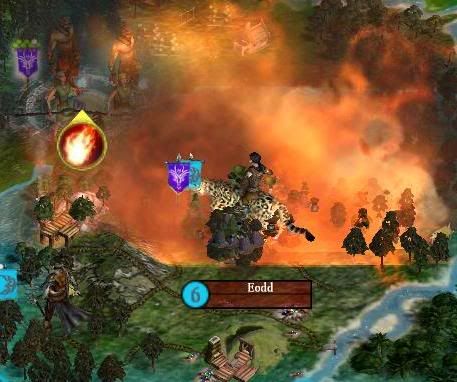 Finally, even our Mages enter the battle directly: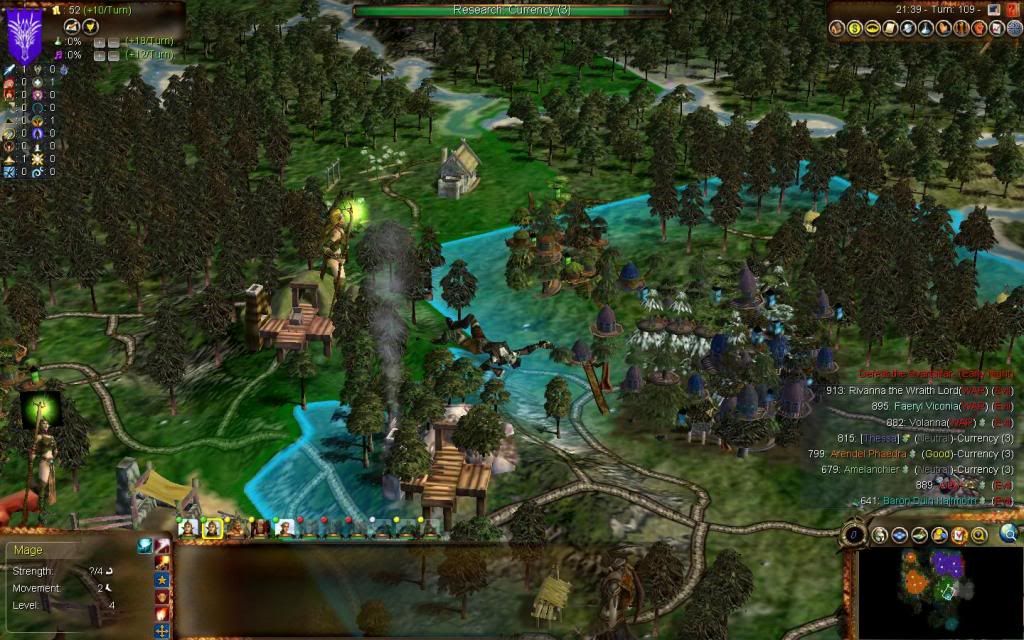 After this, only three badly damaged units remain in Eodd. Next day, Faeryl brings a small group of Rangers next to the city, but we recapture it regardless.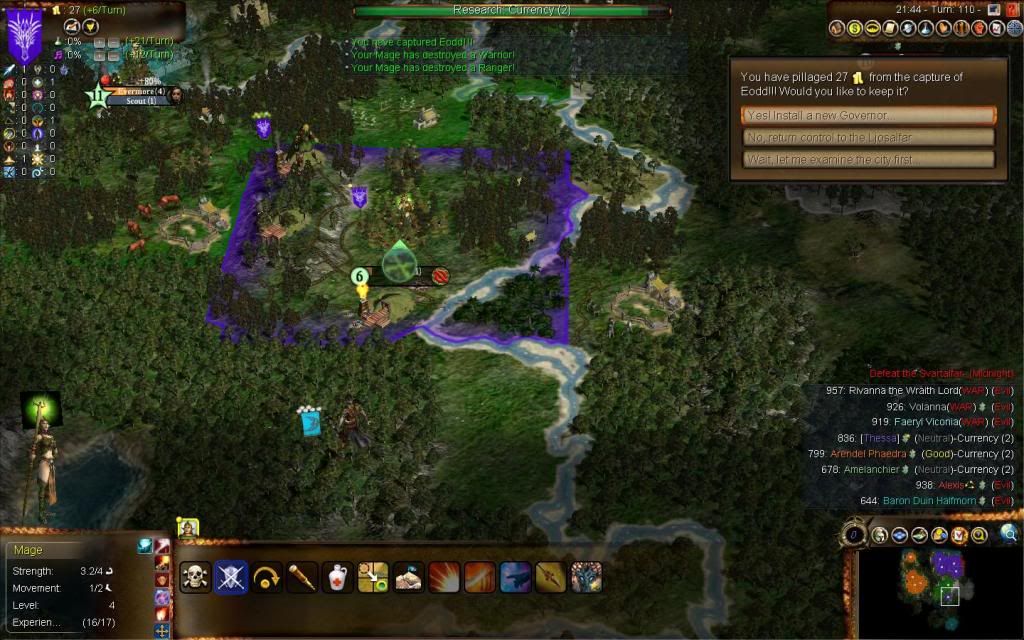 Last edited: