Joined

Dec 4, 2006
Messages

9,908
Monarch difficulty. My own modmod, that doesn't take Sephi's AI changes into account - I've changed so many little things, that I find it a hassle to adapt it to the new version. Anyway, let's begin. Classical era start. Comments are welcome.
At the end of the Age of Ice, the Vampires and their lowly cattle subjects found themselves in a relatively fertile valley between rivers. At least, there was rice - which meant that there'll always be new souls to devour in dark life-prolonging rituals, Flauros regarded as he oversaw the building of Prespur. He licked his lips.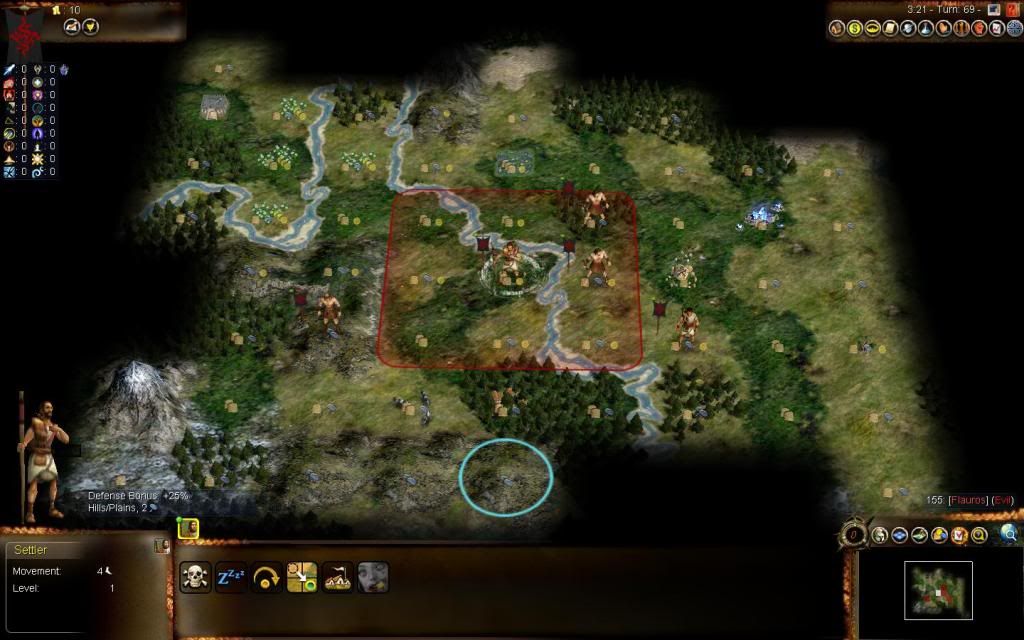 Obligatory civic switch.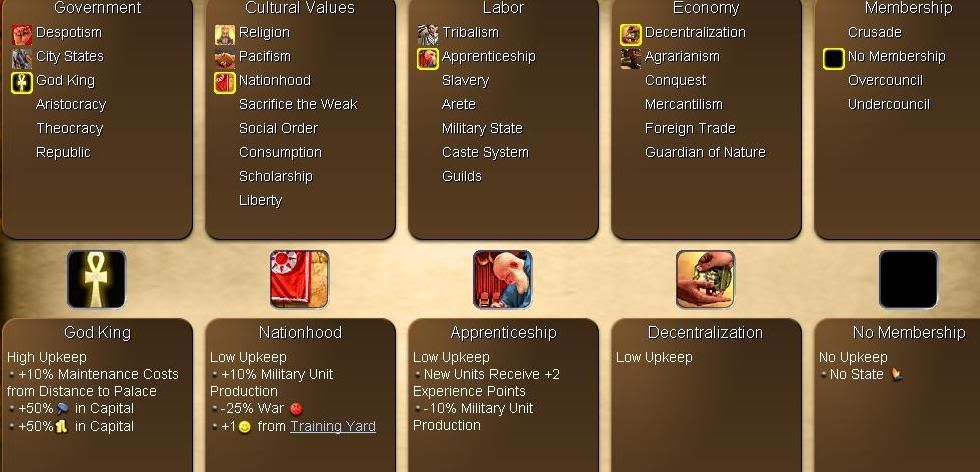 The scouts sent by Flauros reported on the Dark Elf settlements next to the ancient relic of the Seven Pines. Flauros wondered whether devouring elf souls is even more pleasurable then devouring human ones.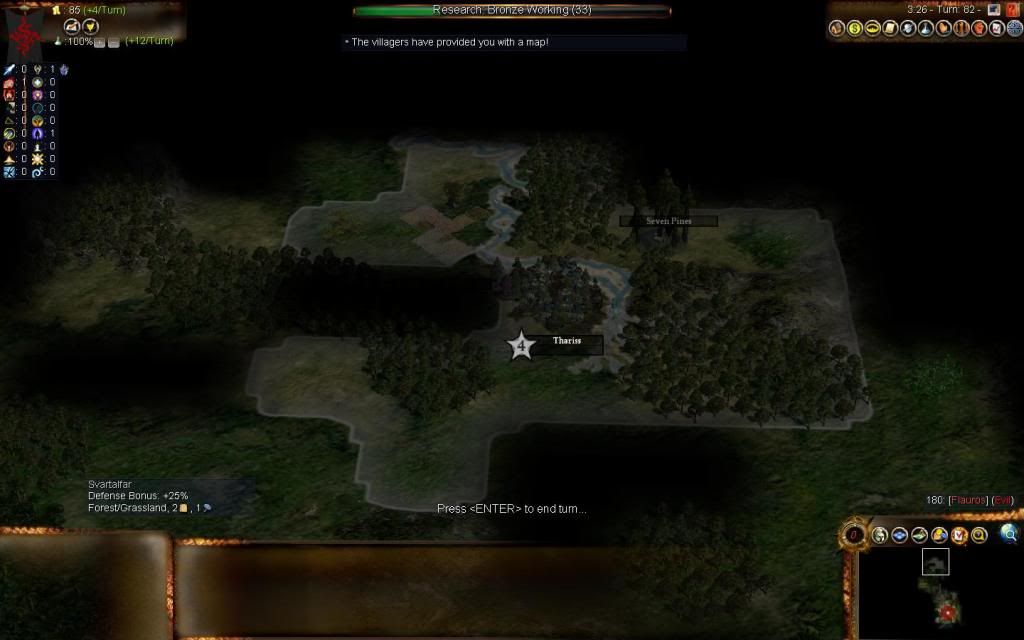 After Prespur was developed and defended enough, the Calabim founded the city of Nubia, next to wine, rice and floodplains. Mmmm.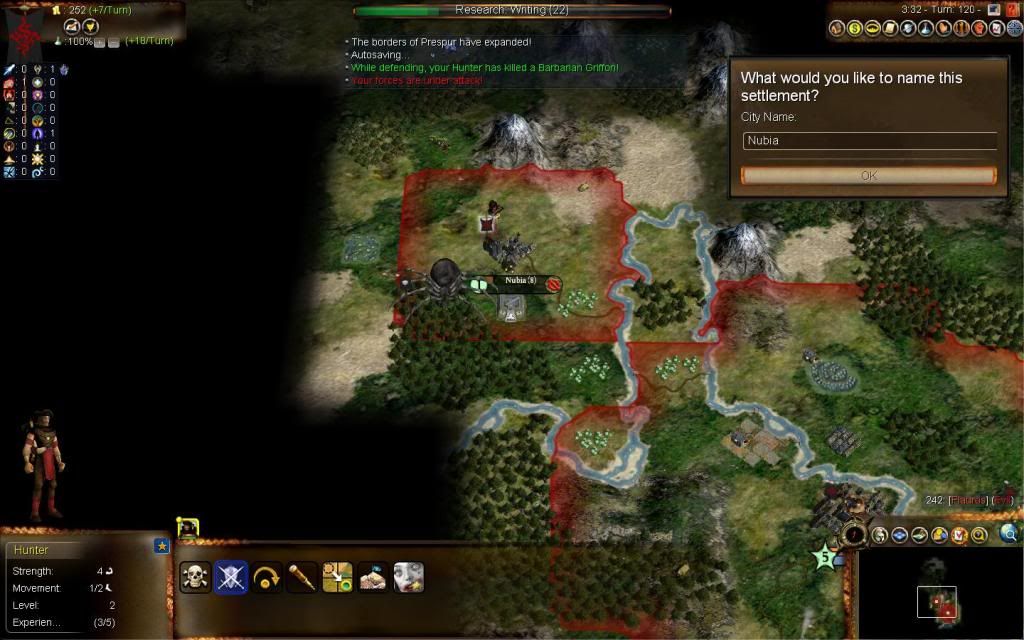 By the 159th season, we've met the Bannor, the Grigori and the Svartalfar. Also, a new Settler team was ready for founding a new city.
Expand, my cattle, expand.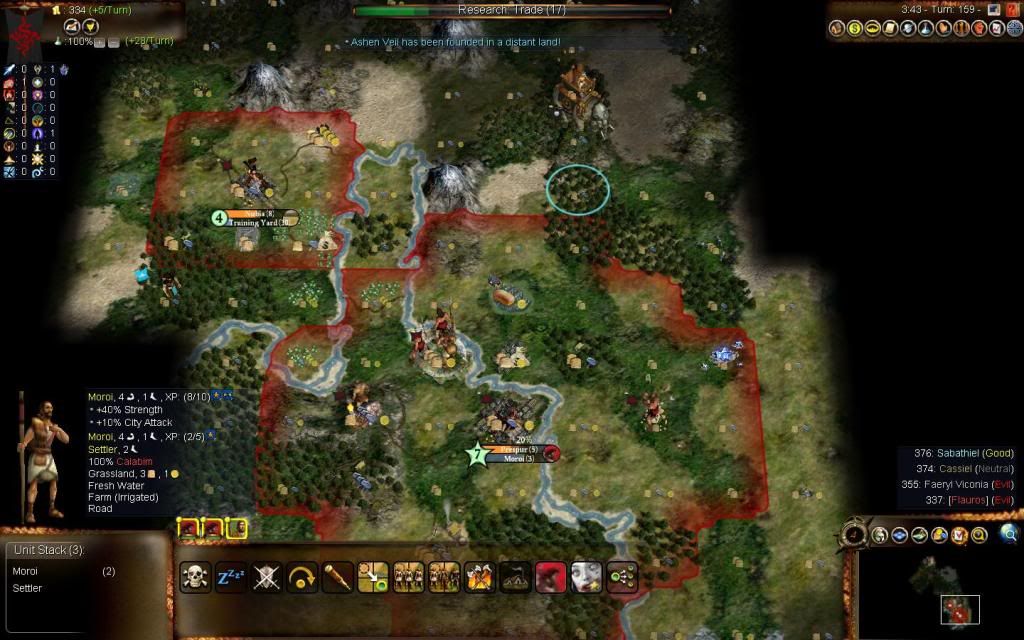 An old pirate offers us a treasure. Why not?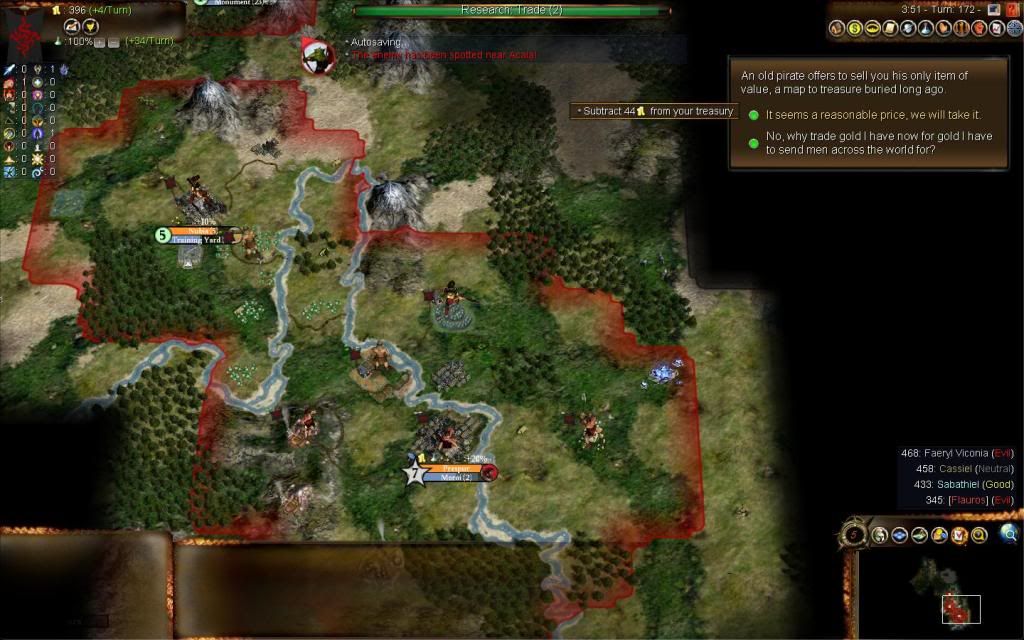 Also, we switch civics to Foreign Trade. Flauros likes trade.

Flauros always regarded the lands of the Svartalfar as his future domain. He felt nothing but contempt for Faeryl, this puppetmaster who doesn't understand the pleasures of raw power and the feeling of devouring souls. However, he was a pragmatist and he freely admitted that the Elves know a thing or two about arcane mastery. He was willing to trade.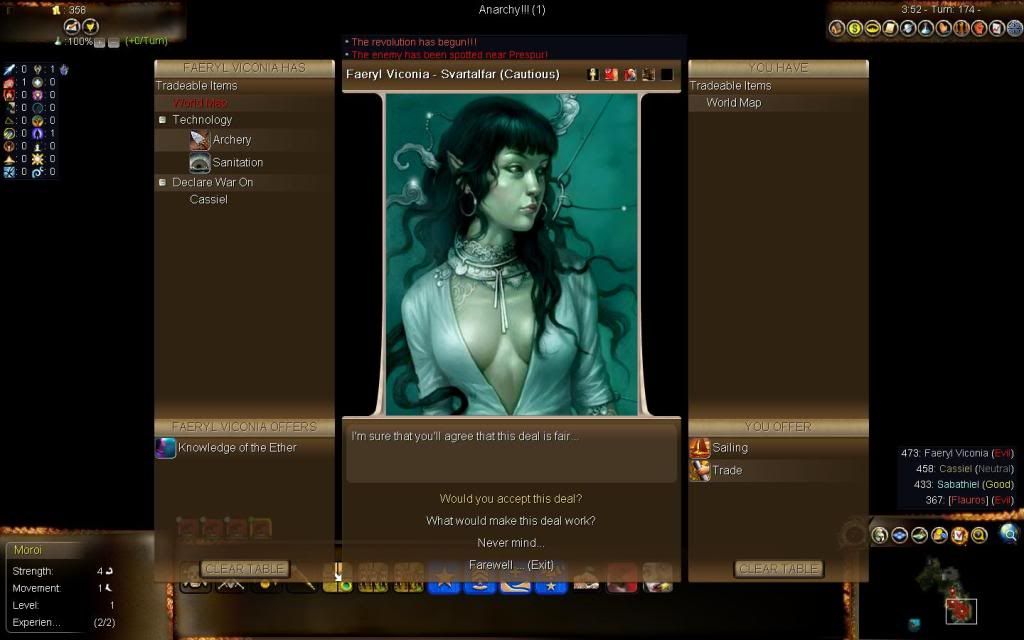 Hi Mom.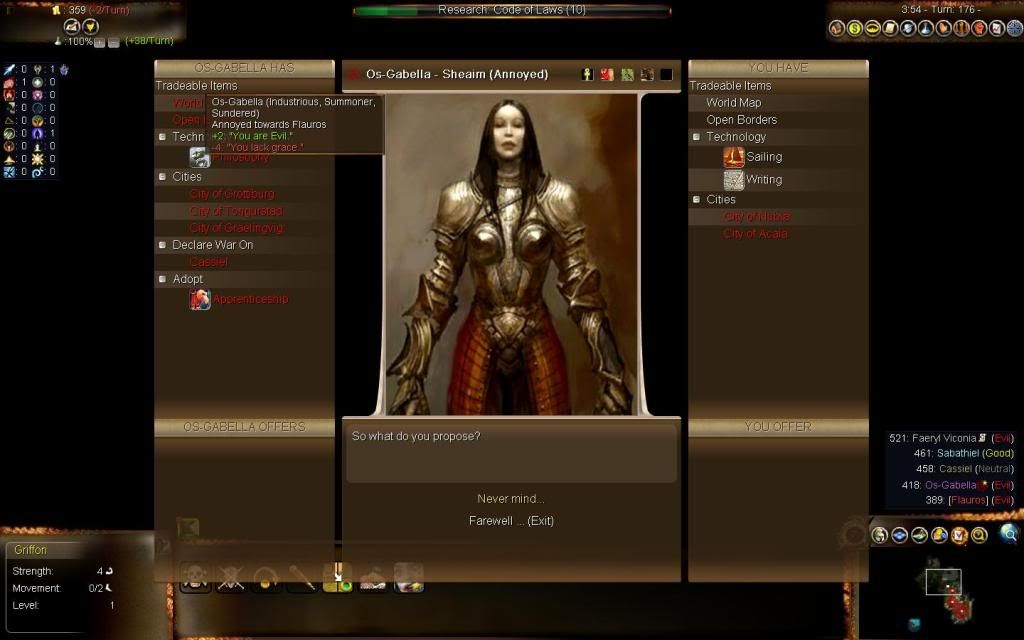 Great Merchant born and merged.
Flauros was always ready to appreciate the talents of the more capable members of the cattle caste.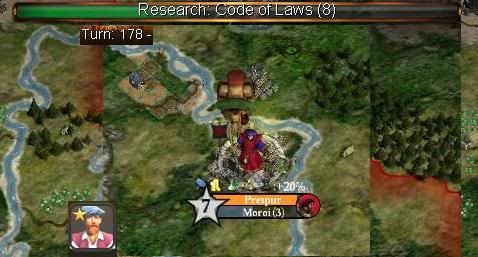 Griffons, tamed by the Hunters, spied the Yggdrasil, a magnificent tree of enormous fertility in the Svartalfar lands.
Secretly, Flauros was recruiting bloodpets and Moroi to attack the Dark Elf lands. In Season 214, they crossed the borders of the Svartalfar, and came to the gates of Brakkah.
Note that the Calabim had to sacrifice their research and settlement, which is reflected on their score. It will soon change, however...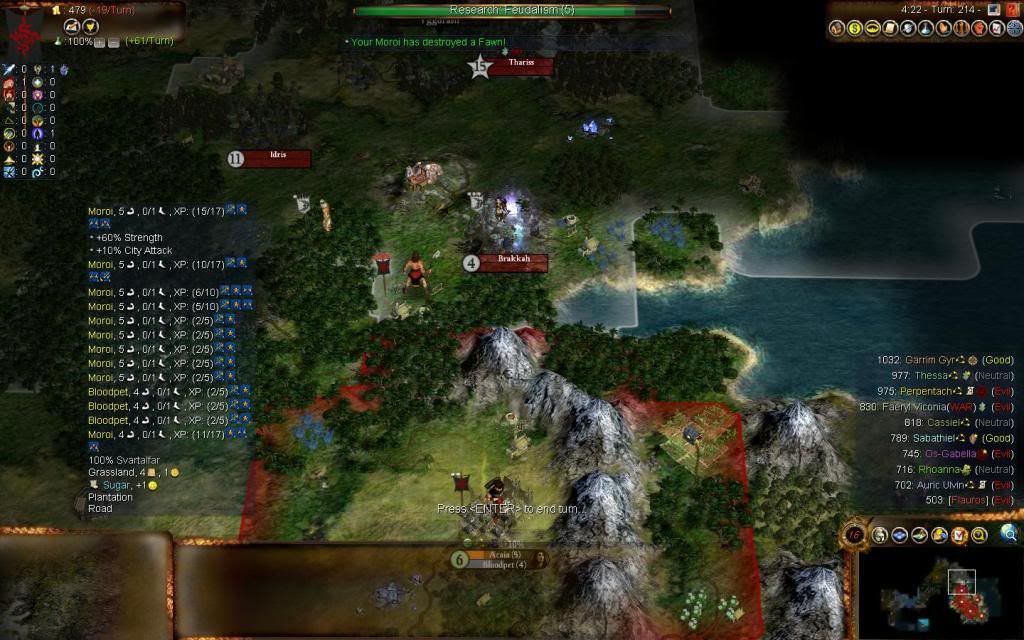 Last edited: