Joined

Feb 6, 2007
Messages

973
Location
UPDATE: I've updated this post with the unit previews I've posted so far...saves you guys the trouble of sifting through the thread to view them. A big thanks goes to Taras Bulba for taking the time and organizing the pics into one post.
Alright, I've been standing under a lot of pressure from other members to create a unit preview thread for the units I've been working on, and quite frankly, I buckled under the surmounting pressure!

I kid of course! However, my initial intention was to first finish everything up and release it all at on...you know what, I'll shut up and just post the pics now!
This will be the place to view all my units in the works as I make them, so check back often (or don't

).
Here's what I have so far (some of them previews are not yet in renderd form, so bear with me):
Greek Units:
1. Spartan Regular Spearman
2. Spartan Elite Spearman
Germanic Units:
1. Germanic Axeman
Medieval Units:
1. Teutonic Knight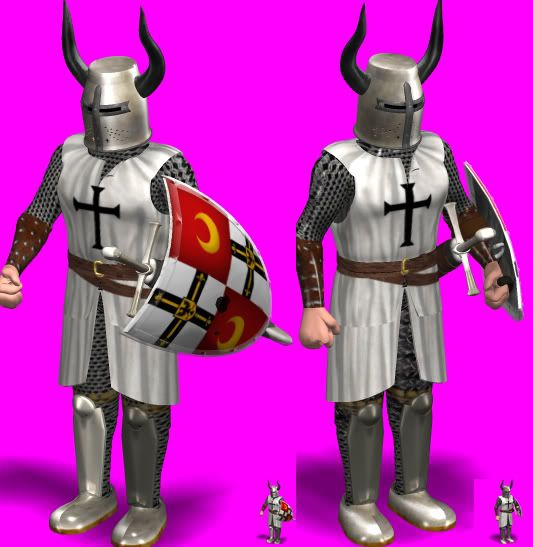 Prussian Units:
1. Prussian Line Infantry 1740
2. Prussian Grenadier 1740
3. Prussian Musketeer 1756
4. Prussian Grenadier 1756-1763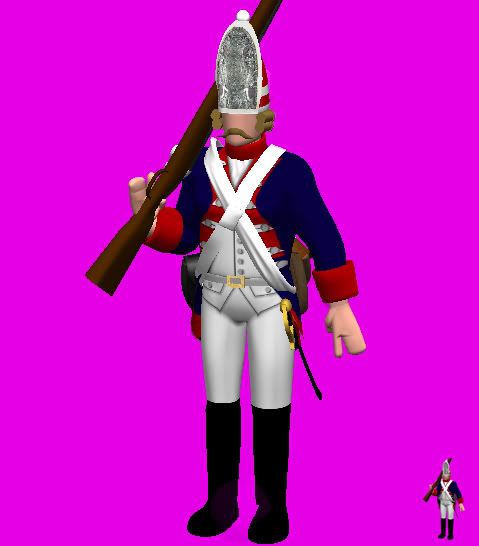 5. Prussian Musketeer 1763
6. Prussian Jäger 1760
7. Prussian Winter Infantry 1812-1815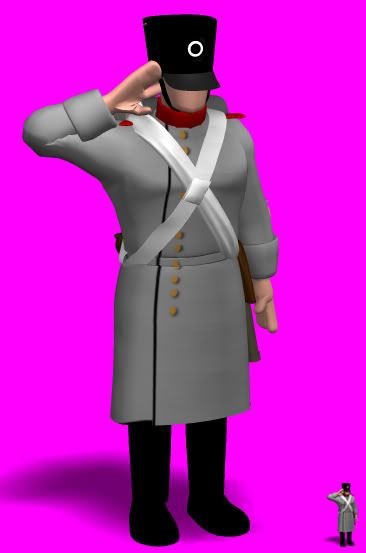 8. Prussian Line Infantry 1815
9. Prussian Line Infantry 1830
10. Prussian Infantry 1806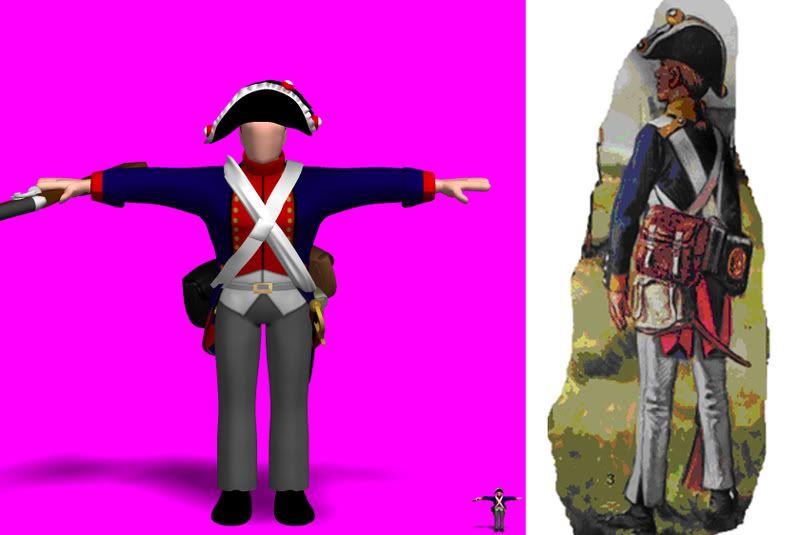 11. Prussian Grenadier 1806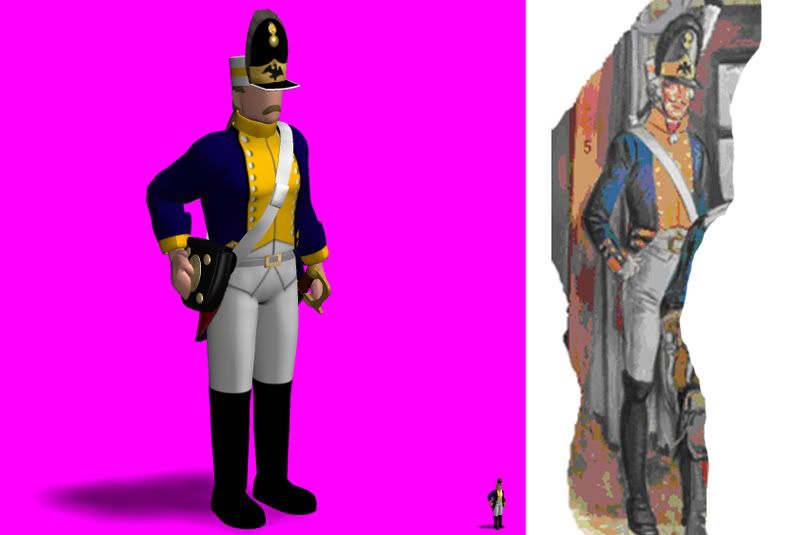 12. Prussian Jäger/Chasseur 1813
13. Prussian Landwehr 1815
14. Prussian Lützow Freikorps 1813
U.S. Civil War Units:
1. 14th Brooklyn Regiment (New York State Militia) "Red Legged Devils" 1864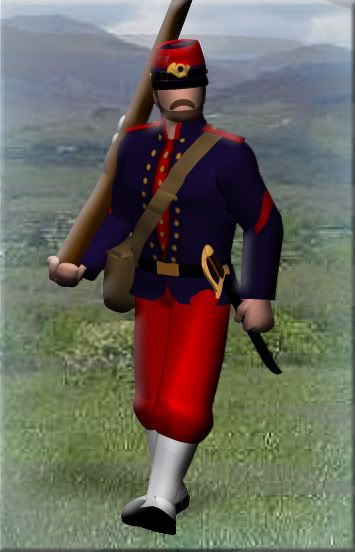 WWII Units:
1. German Infantry 1943
2. German Fallschirmjäger 1941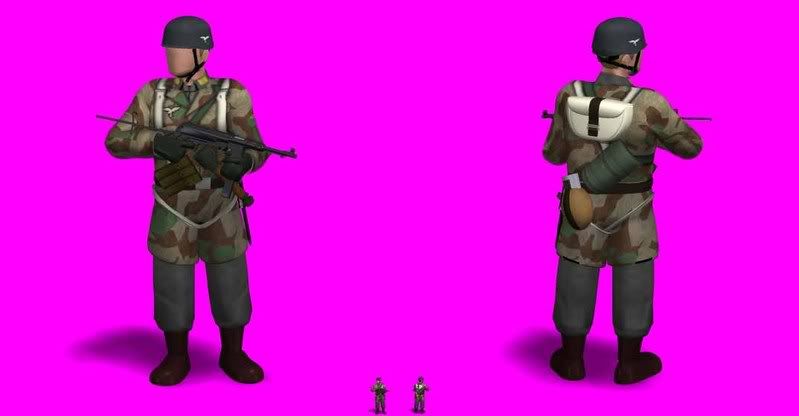 3. German "Great Leader" (Hitler)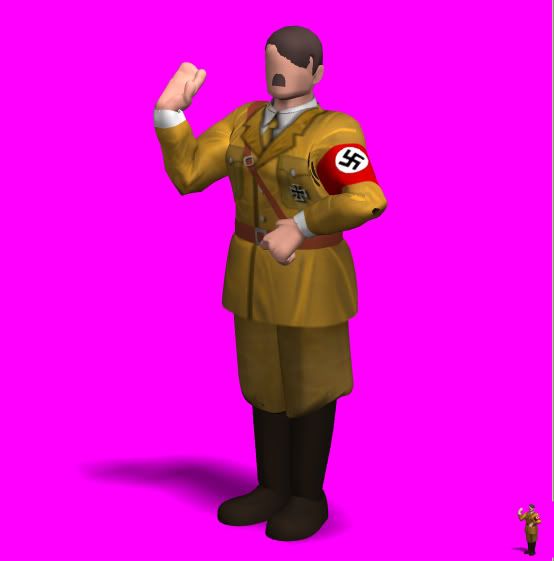 4. German Waffen-SS 1944
5. German "Great Leader" (Rommel)
Vietnam Era Units:
1. U.S. Soldier (Vietnam War)
Feudal Japanese Units:
1. Date Clan Naginata Samurai