Joined

Mar 9, 2006
Messages

564
Location
The Game
Leader: Ghandi (Spiritual/Industrious)
Settings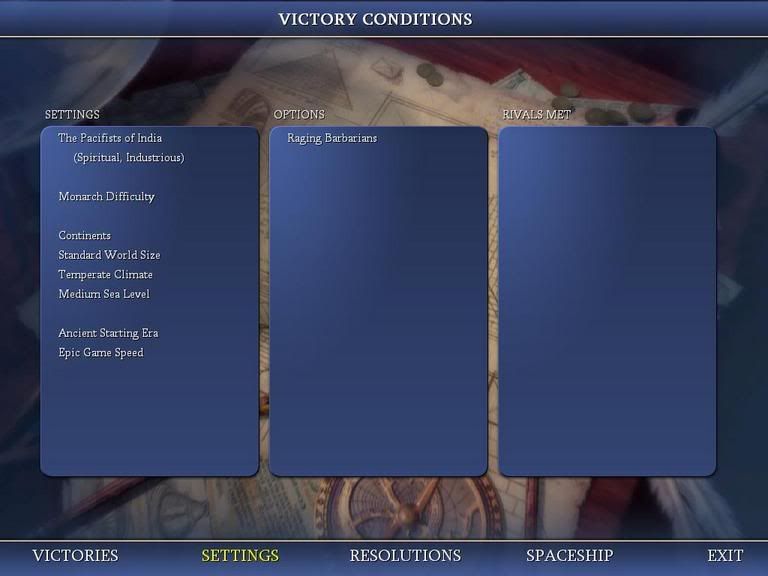 Variants/Rules
1. May only achieve a Cultural or Diplomatic victory
2. They must acquire or convert to at least one of the following religions: Buddhism/Confucianism/Taoism
3. They value human life and would never condone slavery or the razing of an enemy city.
4. They may choose between Pacifism or Free Religion as needed but never a Theocracy.
5. They never engage in wars of aggression against a neighbor.
6. Defending friends against aggression is not required but is encouraged.
7. They may build any wonder they choose regardless of the GP points it provides.
8. They may build wonders anywhere it will benefit them the most.
The Team
Current Roster
LuvToBuild
Pigswill
Krockel
FoolontheHill
Omurtag
Alternates
None at the moment
The Start