Joined

Mar 30, 2007
Messages

2,177
​
Note: this was originally made by Anima Croatorum. Thunderfall changed thread owner to make it possible that I can update the previews of the mod here.
This is a cooperational mod of Kabcsi and me (cool3a2).
Leaders:
Árpád
traits: aggressive / expansive
background: tsc_traveler
Imre Nagy
traits: protective / charismatic
background: Kieran Lynam
István Széchenyi
traits: industrious / financial
background: Rodefeld
Mátyás Hunyadi aka Matthias Corvinus
traits: creative / philosophical
background: Julia Janßen
Lajos Kossuth
traits: philosophical / aggressive
background: Andreas Pöschek
Saint Stephen I. of Hungary aka Szent István
traits: spiritual / organized
background: photomontage of pictures taken by quacktaculous and Diana Lili M.
Alternative art for leaders (disbaled):
Alternative / additional leaders (disabled):
Units:
UU:
Huszár
: Same as regular cavalry but starts with Commando promotion.
custom unit art
early:
medieval:
gunpowder:
modern:
Buildings:
UB:
Végvár
, replaces castle
(You don't like this graphic? Come and vote! Current votes: graphic1 vs. graphic2
2:1
)
- +3

- +5%

- +25%

- +1 trade route
- 60% defense (except vs. gunpowder-based units)
- -30% damage to defenses from bombardment (except vs. gunpowder-based units)
- +1

from wine
- double production speed for protective leaders (would be Nagy)
- double production speed with stone
- required tech: engineering
- cost: 120

custom building art
modern palace:
Citylist:

Background:
Includes italian and hungarian civilopedia entries and hungarian unit sounds (which is not too usual for new civs).
Downloads:

BtS version:
DOWNLOAD
(uploaded on September 29, 2013)
Rise of Mankind module (no support anymore):
DOWNLOAD
Hungarian translation of civilopedia entries and xml of Mátyás Hunyadi made by Kabcsi.
Thanks to:
-
Anima Croatorum
, who started this long time ago... Without you we wouldn't be here!
- Zerver, avain, Bakuel, nitram15, Bernie14 and Chugginator for their efforts to create new unit art, ambrox for the two warriors mine was made out of
- Ekmek, esnaz, Zerver, cfkane and The Capo, nitram15 and Novator for the animated leaderheads
- GeoModder, Freya, hrochland and Walter Hawkwood for the citysets and their help with the citystyles xml
- ThisParticularGreg, Andreas Pöschek, quacktaculous, Diana Lili M. and Rodefeld for the LHs backgrounds
- asioasioasio for the texture and additional changes of the new hungarian parliament
- Charly1977 and G. Matucza who's versions of the hungarian parliament have inspired me and asioasioasio and where we got textures for it, too
- G Matucza for the inspiration to create the MTA's graphic, Chamaedrys for the végvár graphic, Deon for the Turul statue, Walter Hawkwood for unique building and improvement art
- 10lire for the italian civilopedia entries, Absinthe Red for the citylist
- Terror666 for the units sounds, again Zerver for the music files
- also special thanks to SaibotLieh who made the Boldog-style hungarian settlers for me
- all these guys that have taken part in this forum and gave us ideas and helped us to improve this mod
Don't forget to rate this mod (very positively of course)!
corresponding thread on the hungarian forum (
www.civilizacio.road2us.com
)
here
(NO need to be registered to have access anymore).
I am taking volunteers for translating civilopedia entries into french and spanish.


Civilization 4 Hungarization / Civilization 4 Magyarosítás​
(I have been told that the following links don't work anymore. Although most of the files are upped again, there is no permanent solution for providing them yet. While there is none, I don't think I update the links as it is likely that they will be down again soon. Feel free to write a post here or ask for them in the hungarian forum.)
This will add hungarian texts to your civ4, it won't overwrite any of the existing languages. This is actually not part of this mod nor is it needed to play the mod!

for
vanilla civ4
(without any addon):
download
for
Warlords
:
download

for
Beyond the Sword
:
download
+1 EXTRA:
Vanilla HunDUB (the quotes are hungarian dubbed!! simply overwrite the sounds):
download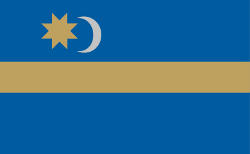 ​