Joined

Sep 21, 2010
Messages

170
So I'm playing a OCC trying for a cultural victory. Everything is going good and I'm now at 200 turns without war (Except early on I obliterated Russia because they were picking on my city state allies to the north). Now Oda Nubunga (sp?) decides hes going to be a little instigator. I notice his borders getting ever closer to mine but then a few turns ago he really let the cat out of the bag.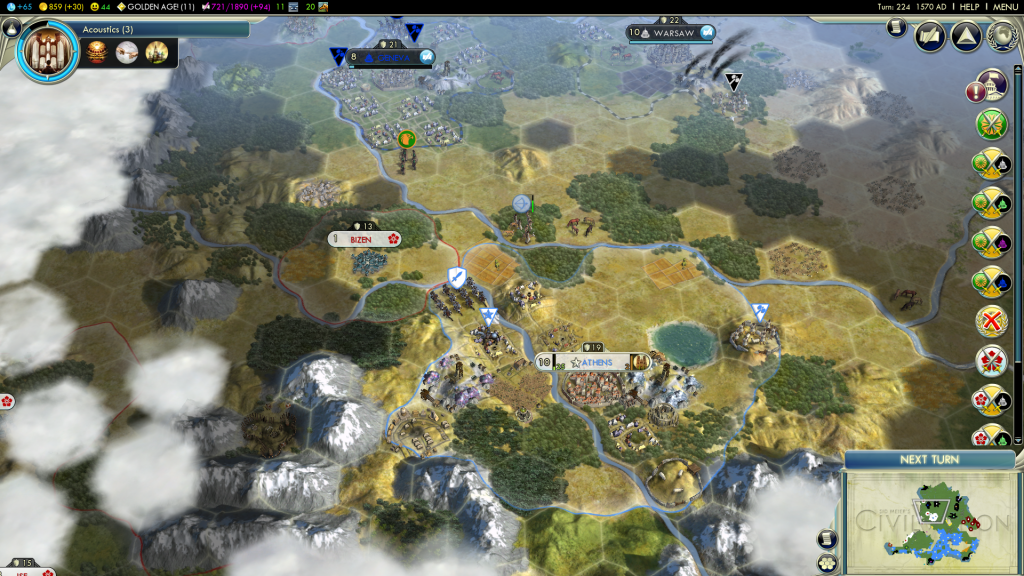 He settled a city RIGHT ON MY BORDER. Anyways next turn...
Then he proceeded to declare war on me, followed by Ghandi, Askia and Ram..(Siam). So far he hasn't even attacked once but I've destroyed his border city and my City States are also terrorizing him to great effect.