Joined

Jan 7, 2008
Messages

1,266
Location
Everyone here is accustomed to Standard size maps, so as I've recently been trying to improve both my expansion, diplomacy and military strategy, I thought it would be a good idea to throw up an Immortal Huge 18 Civ game, and see how I do compared to others. Please post progress in spoilers, and write dates above spoilers.
Random Leader
Immortal
Epic
Huge
18 Civilizations
Fractal
Medium Sea Level
We rolled...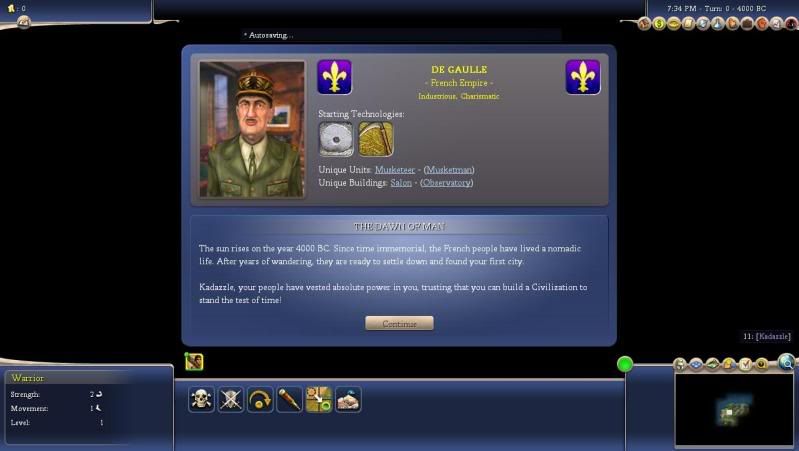 De Gaulle!
Fine leader, Charasmatic and Industrious work well together by whipping early wonders while not having to worry too much about unhappiness. Charasmatics gives +

and +

for monuments, while Industrious gives +50% wonder productions. The UU and UB for France are a bit meh but the starting techs help out.
The start: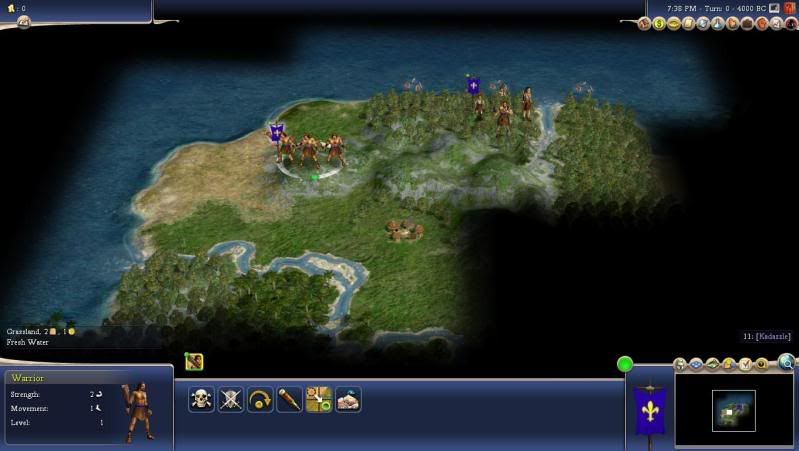 Coast and lots of hills + seafood. I`d be willing to move, but it looks best if we settle in place. Could chase GLH. I`m worried about spawning Horses or Copper in the grassland to the west, so I vote settle in place, worker first while teching to BW/GLH. IW will be needed early as there looks to be jungle to the south.
Good luck!
Rounds up until...
Turn 10
Turn 54
Turn 83
Turn 110
Turn 140
Turn 161
Turn 200
Turn 231
Turn 248
Note, all saves are at the bottom of each round.