Does not hate the future.
Joined

Oct 8, 2004
Messages

1,516
Location
Here he is, Sultan Vileck of Sul-Algar, again, like Tristius, created for my Land of Cray Mod.
Background:
Vileck threw his staff in anger.
"Vagar! Come," he shouted, quivering with rage, "You shall pay dearly for your mistakes at Ainisae!" He motioned for the guards at the door to take away his most senior general.
"Oh, and Imison," he intoned, "While you are dying...
try
and think about what you have done."
"Yes, O Emperor."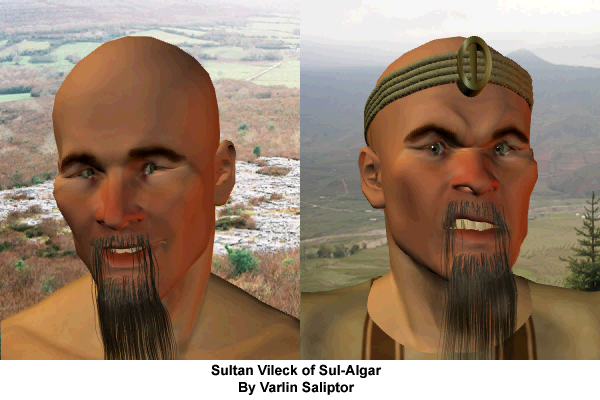 All files included!
D/l:
http://forums.civfanatics.com/downloads.php?do=file&id=11861