Joined

Jan 27, 2006
Messages

17,607
Location
Deity BC Space
You read that right. I'm attempting to show every detail on the way to a
Deity BC (pre-1AD) Spaceship Launch
! No promises, but my goal is actually to aim for a
BC spaceship landing

I only say BC launch so the title will still be correct even if I come up a bit short.
I plan to submit it to the HoF, so I'll adhere to their rules/restrictions, and I'm not allowed to upload any saves until it's over.
Status:
Game in progress...
edit :
Game complete!
On Sept 10: turn 7. Yes, I'm already promising that one (or both) of these games will achieve BC Space launch! (can't promise this early they're good enough to get BC landing)
If you've joined me late, see
post #2 :Table of Contents
for links to the important stuff and current progress.
History
Obviously on Marathon, that translates to
T349 launch
or an unbelievable
T319 launch
& T349 arrival/game won. I usually talk in turn numbers. Turn 319 is...I have to look it up...310BC. T349 I know is 10BC since T350 is 1 AD. For comparison, my best Space ever was:
T440, 700 AD Standard, Deity
which stood for over 2 years and is still the fastest
standard
game ever in the
HoF
.
Last year, the current best ever HoF Deity Space was achieved by
Seraiel
in the Major Gauntlet #137, aka
GM-137
. With win turns of:
T439
by
Seraiel
and T441 by
Kaitzilla
. (695AD and 705AD.) See what having a target of T440 does?
"Shaving off" 60 turns (or possibly 90 turns) from the best game ever sounds crazy

, and I've been called that before.
For the
High Score Gauntlet
,
GM-144
, I developed a
new, game-breaking economy
(details coming soon) that has allowed me to research at speeds never seen before and get
over 10 million
score. That game played a lot like Space for the first 280 turns or so--essentially a race to corporations. Until GM-144, the best ever date was
T315 (350 BC) Sushi Corp
.
While still working out the kinks in my new economy, targeting T299, I got that date down to
T281 (690 BC)
sushi. I would expect to cut 10-20 turns off that in the future now that I have an appropriate target date. As you'll read, having proper targets allows you to properly plan and set new records.
The Start
(actually starts-plural)
Feel free to post which you prefer or where you'd settle, but you probably want me to move the Quechua first. They're both pretty similar and unspectacular until you see more.
Option #1: Note: there is a Hut NW of the settler. Not sure why it's so hard to see in this image.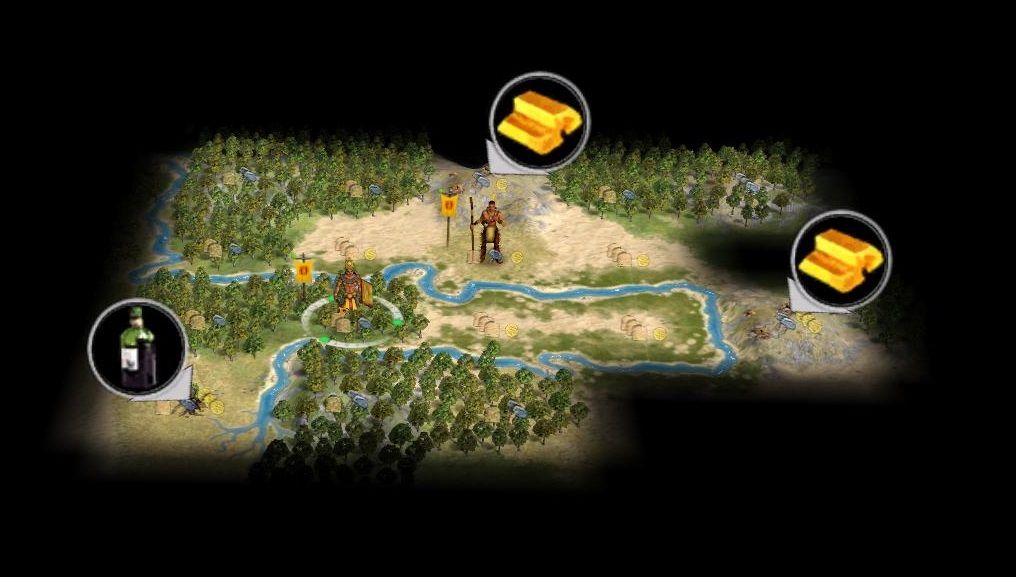 Settled:
Option #2:
View Image here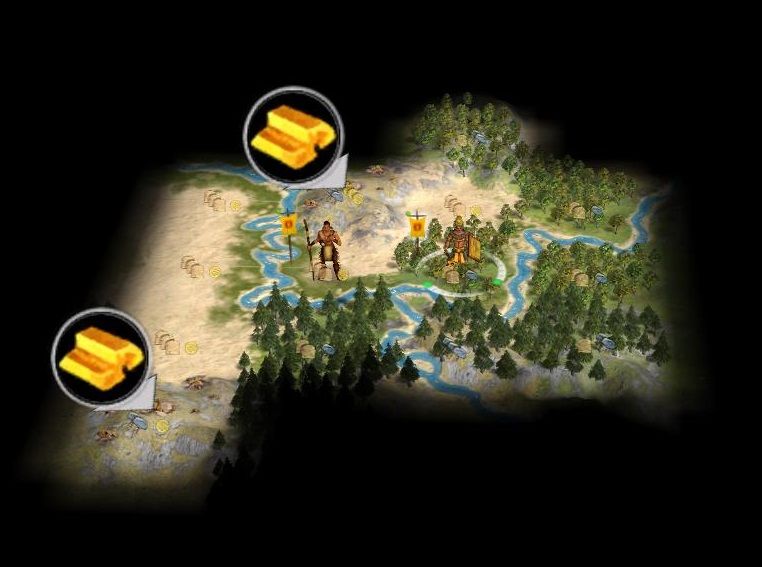 Q moved:
Game Setup
Huayna Capac
Large (not Huge), Marathon, Big & Small (not flat, Terra!). Low seas.
Max # of opponents (14 allowed for HoF)
Aggressive AI
No barbarians
Why?
update:
I should mention that since this is destined for the HoF, I use the BUFFY mod--which is not supposed to affect gameplay.
That's laughable, since I just learned that survival during the entire first 1/3 of the game relies on overflow gold which doesn't work without BUFFY.
Last edited: