Joined

Mar 26, 2002
Messages

1,930
Location
I'm generally against razing Wonder-giving cities. How many of our cities have unhappy faces? How many are perfectly balanced in terms of happiness?
If this was one of our normal games, I would agree with you and not even be asking the question. I am concerned about adding unnesessarily to our total land area. I am around 30% right now when I abandon the "lmn8" cities I should drop back to around 27% land area.
Here is a chart of our cities: Orleans and Tours are going to be abandoned next turn. I am also thinking of abandoning Persepolis when its culture becomes >100 in 2 turns.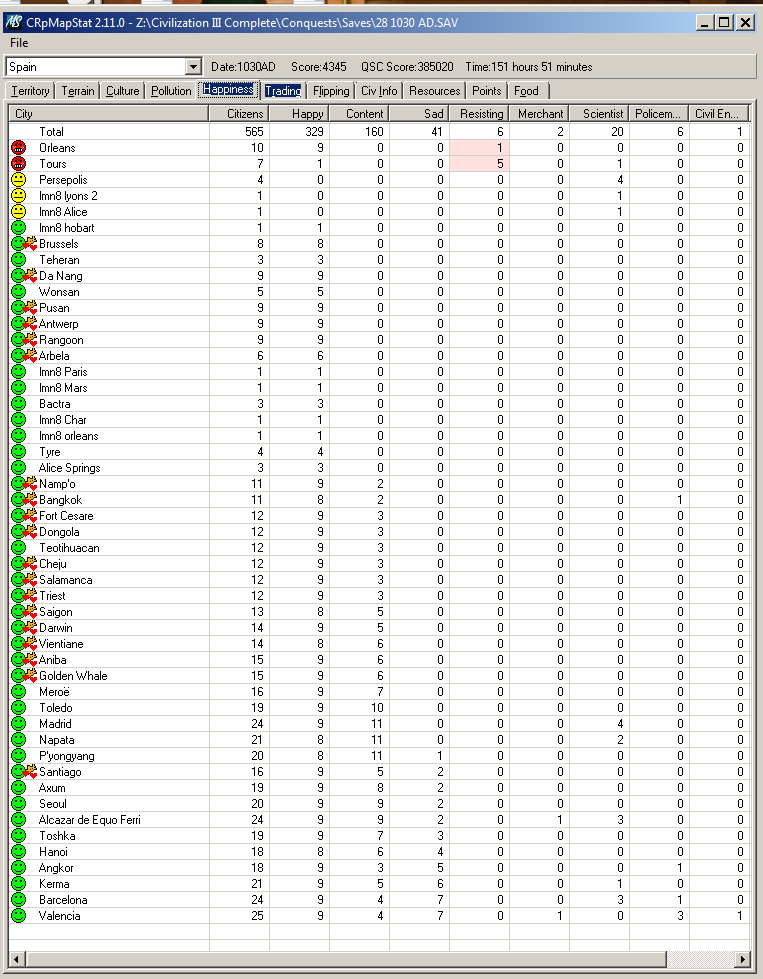 Many, if not all, of the cities with sad faces have happy face buildings available to build if needed.