Joined

Jan 12, 2004
Messages

48
Location
For those fans who have played my original War of the ring scenario, here is a long overdue update, version 1.0.
The original War of the Ring thread is
here
.
Moderator Action: Broken download updated - Blake00
The new version 1.0 zip file is
here
.
The original description of the scenario is below, with the notable exception that I have now indeed added some fancy animations to the game. My gratitude to the authors of those animations, none of them are mine.
With that, please enjoy. And sorry for the long delay.

Quasi
----------------------------------
I don't have anything too fancy in this scenario. No new artwork or animations. I went for trying to capture the ideas of the War of the Ring using Civilization Conquests as the model. So in this scenario you will find:
-A compact custom map based on information from The Atlas of Middle Earth
-Playable Civs: Gondor, Mordor, Rohan, Isengard, Elves, Dwarves
-The Ring is an immovable nuke/princess
-Frodo is invisible to all except Nazgul and King units
-Mt. Doom is the goal of Reverse Capture the Flag
-King units have special abilities/attributes according to their characters
-Mountains cannot be crossed except for where there are roads crossing them (just like in the books the Misty Mountains only had three passes)
-The special units for civilizations are modeled after Civ units, including Uruk-hai, Orcs, Riders of Rohan, Dwarven Kindred, Evlish Bowmen, and Mumakil.
-Custom Civiliopedia entries for units and improvements, mostly based off of the Encyclopedia of Arda
-Difficulty levels from Gollum to Iluvatar
-Valinor is included as are Eagles and Swan Ships
-Customized Wonders like The Pelennor Wall and The Light of the Valar
One of the goals of my making this mod was that there are a lot of events that are only briefly mentioned or alluded to in the books, like what the Dwarves were doing during the War and Galadriel throwing down the walls of Dol Guldur. So now we can see what those missing pieces might've looked like.
Screenshots: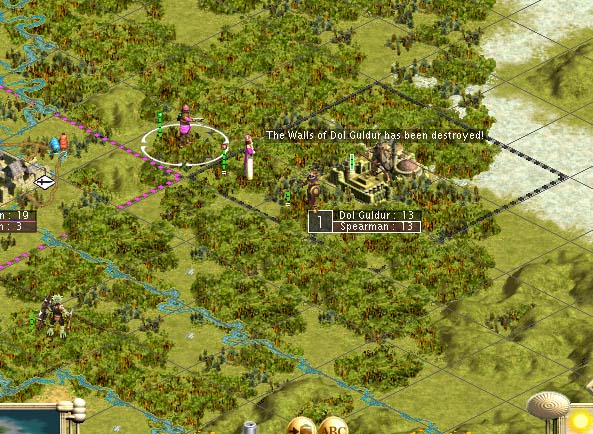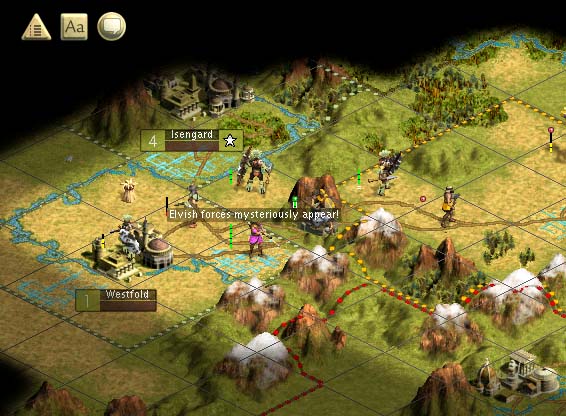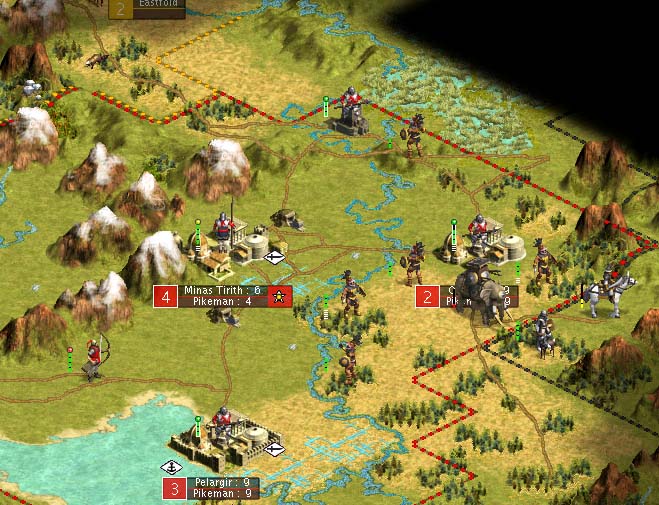 Last edited by a moderator: