LotR27 Science-Scorning Spacists
Difficulty Level: Emperor (or Monarch if everybody else is as out-of-shape as I am)
Map size: Standard
Map: Leaning towards custom continents (3) with low water
Civ and Leader: Huayna Capac of the Incas
Traits: Financial and Industrious
Game Speed: Standard
Most other things: Default settings
Opponents: Mansa Musa, Hannibal, Victoria, Catherine, Joao II, Pericles
Win Condition(s): All enabled – our win target is space – anything else is a loss
Variant: Science-scorning*
* -- Science-scorning has a few rules
1. We may never build any science-boosting building (no library, observatory, university, monasteries, laboratory, academy, Oxford, etc.)
2. We may never be in Representation (so no science-boosted specialists)
3. We may not build any wonder which gives scientist GPPs (University of Sankore, Great Library, Space Elevator, National Park, Oxford University, Red Cross)
4. We may not build Research
5. We try to avoid using scientists at any point
General guideline for victory:
Espionage! (see
http://forums.civfanatics.com/showthread.php?t=252496
)
Trading!
Out-produce AIs on the final few parts (without space elevator or laboratories, too)
Diplomacy to keep the AIs from killing each other until they research all the techs we need to launch
Roster:
Arathorn -- playing now
ZPV
Methos
Rex Tyrannus
Ozbenno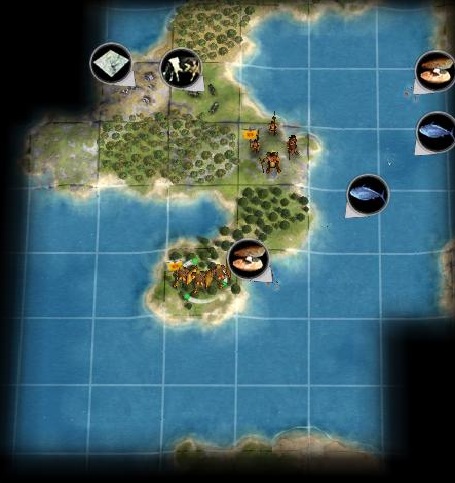 Thoughts? No sense exploring with the quecha before making a settling decision.