Joined

Nov 21, 2005
Messages

8,626
Location
T
he year is 2222. Decades after the Great Powergame destroyed the standing order and plunged the world into lameness, survivors of the Trollocaust have at last begun to reconstitute stable political organization. Will the veterans of the Dork Ages surmount their petty egos and vault the world into superland, or will alliances of smugness summon a new age of RAEG?
Time Vill Tell.
--------------------​
IN TEH BEGINNING
Spoiler The world was without colour, and meh :
Imperium Offtopicum (IOT)
is a geopolitical simulation and role-playing game spun out of the Altered Maps thread in Off-Topic. Players assume the role of leader of a nation of their own creation, and interact with each other on such issues as law, economy, science and technology, humanitarianism, and national defence.
When players first join the game, they may select a colour demarcation and claim five territories that are either contiguous, or in the case of islands are in close proximity. Islands within a box are considered one single region; otherwise, each is its own. One territory may be selected as the capital region; this provides certain bonuses to gameplay mechanics. Players also choose one of two general forms of government:
Democracy
Direct, representative, or any other form of plural assembly in which practical power resides with the masses. Democratic players more strongly influence national revolt risk through their roleplay. Internal dissent does not normally trigger armed uprisings; as a trade-off, a player's executive and legislative power can be curtailed, and in extreme cases, said player can be thrown out of office.
Dictatorship
Sham democracy or outright authoritarianism in which power is centralized and restricted to a ruling class. Dictatorial players influence national revolt risk less effectively through their roleplay. All government functions are always under the player's control, but dissent will lead to insurrections.
Players can change their form of government later, but doing so risks leading to various domestic consequences.
Lastly, players may choose one of six
national powers
that provide slight bonuses to gameplay:
-
Agricultural:
Population grows by up to 8% per turn, rather than the normal 1-5%. Newly settled territories add 2 extra population units.
-
Industrious:
National industry grows by up to 7.5% per turn, rather than the normal 1-5%. Money allocated toward infrastructure development is worth an extra 10%.
-
Commercial:
Global trade revenue earns an extra 50%.
-
Militaristic:
Victory odds in combat receive a 15% bonus; this does not affect casualties, fire support, or air interception odds.
-
Scientific:
Money invested in research or industry is worth a bonus 10%. This power can be gifted or rented out to other nations, but is non-cumulative with the Industrious power.
-
Expansionist:
When a player's gross national income surpasses its client by 75%, there is a low chance of a client territory defecting to the player's nation. Territory gained by conquest has a +5% chance of assimilation. Lastly, the state has twice as much chance of a baby boom random event.
National Economy
Players begin with a starting treasury of 100 gold or equivalent currency, 5 units of population representing 10,000 individuals each, and an industry rating of 1. Population and industry grow each turn at a normal rate of 1-5%. Gross national income (GNI) is equal to population times industry; government revenue is whatever is taxed on GNI. For every 10% of GNI invested into state infrastructure, the player's industry rating increases by 0.01.
Players earn additional revenue from international trade, the sum of each nation's GNI times 0.005. While every country trades openly by default, embargoes can be issued to deny two countries their respective share of this total. Additionally, a country may opt to
blockade
a rival, completely cutting off their trade; as this is an overtly aggressive action, blockades run the risk of precipitating war.
Territory gained through assimilation or annexation normalizes the acquiring state's industry rating to the average between the two. Thus, attacking a larger country may net a slight increase in overall economic strength, while subjugating smaller states can quickly cripple national productivity.
Military & Combat
When all other venues at dispute resolution have failed, players can turn to combat. After initial order lock, combat operations are made public and 24-48 hours provided for defenders to plan accordingly. Emergency forces may be drafted from any funds not already spent that turn; maintaining an emergency surplus is thus recommended.
Military research is delegated into each theatre (Land, Sea, Air), with a cost of 50
n
each. Battles are calculated through a comparison of total units and military research, with victory odds influenced additionally through roleplay and the circumstances of certain attacks. Independent of winner and loser, casualties are determined by the difference between combatants' tech levels, balancing between killed in action and captured by the opposing side. Captured forces are converted into prisoners of war; their population value does not contribute to the captor's productivity or military strength, and may attempt escape or armed uprising under extenuating conditions.
The sequence of battle is naval skirmish→dogfight→ground attack. Fleets and air wings can provide fire support, with a 20% chance of inflicting a casualty plus 1% per tech level. Amphibious assaults can only be conducted if the defending navy is routed; surviving aircraft from both sides provide support to the ground assault, although remain vulnerable to surface anti-aircraft fire. Navies have a 20% chance of intercepting aircraft; ground divisions 10%.
Land conquered through combat is not immediately annexed, but becomes a
zone of occupation
. Occupied territory provides population but no income, and will rise up each turn; if a country has been completely conquered, these rebels benefit from half the old state's military tech level. The chance of pacification and subsequent assimilation ranges from 1-10% each turn, influenced by a number of factors including the difference between occupier and occupied population, conqueror's form of government, cultural familiarity, and roleplay.
As an alternative to merely "restarting" as a new nation, a defeated player may opt to take direct control of the occupied territory in the hope of either leading a successful revolution or negotiating independence before the land is completely assimilated.
Military units are trained from government funds and national population. While units can be demobilized and their population value returned to the workforce, their training cost is not refunded. Standing armies also incur a maintenance fee; both upkeep and initial purchase price increase by 10% per tech level. Base prices are as follows:
Theatre|Purchase price|Pop. cost|Upkeep
Land|10|1|2
Air|25|0.2|5
Sea|35|0.4|10
All forces pool globally, although players may specify regional distribution for special attack patterns or defensive operations.
All new nations begin with one land unit. Land divisions can be used to claim neutral territory. A player may claim as many territories as one has armies, provided these claims form a contiguous chain. Fleets can land troops on distant shores, and air wings can deploy troops further afield, thereby surmounting attempts at encirclement by other players; a maximum of five claims can be made this way by either method.
Fleets may also be used to blockade strategic straits, preventing amphibious incursion.
WMD
Ballistic weaponry comprises three components: payload, weapon tier, and missile quality. Each tier costs 150
n
to research; the number of provinces affected is directly proportional to weapon tier. Missile quality, or "ballistics tech", is a cumulative pool a player can pay into each turn; the higher it is versus enemy missile shields, the greater the likelihood of a successful detonation. Each weapon has a base cost that doubles per tier and increases by 50% per missile.
Weapon|T1 missile cost|T1 maintenance cost|Upkeep increase per tier|Effect per province
Nuclear|200|60|20|Destroys all industry and population. Contaminates territory for
t
turns.
Neutron|350|100|50|Destroys all industry and population, but allows immediate claim.
Chemical|100|30|15|Kills 10
t
% population. Can be deployed tactically to increase combat odds by 1
t
% each.
Anti-Ballistic Missile defence is a similar pool as ballistics tech that can be consolidated between nations, although this runs the risk of a sudden undermine by a participant withdrawing support. At a 1:1 ratio between ballistics and ABM, they cancel each other out, although there always remains a 1% chance of an accident.
NPCs
In addition to player states, as the game progresses a number of non-player countries will emerge under control of the game moderator. NPCs will generally keep to themselves, but will defend themselves if attacked and band together against especially potent threats. In addition to winning their allegiance through conventional means, players can attempt to recruit NPCs as
client states
, either by investing 50% of their GNI*, or more insidiously by staging a coup d'état to install a puppet government. Clients will provide their hegemon with 10% of their turn revenue and generally tow the player's line, although they cannot be directly controlled.
NPC states can also be founded by players out of territory they control. Such governments will typically retain close ties to their sponsor, at least unless they are overthrown. This is one way to avoid the public unrest that stems from direct military occupation of conquered lands.
New players may opt to take control of an NPC state, retooling its characteristics as they see fit.
* - For the first few turns, "purchased" clients will defect to a new sponsor if the player invests 75% GNI.
Revolt Risk
A measure of general national approval toward the current government, revolt risk is the chance per turn of either armed insurrection or loss of legislative and executive privilege. It is influenced through a number of variables both mechanical and roleplayed.
Aggravates:
- High taxes
- Military-to-civilian pop. ratio above 35% or below 10%
- War-time casualties, but
especially
from rebellions in occupied provinces
- Territories annexed from existing or recently-conquered states
- Malicious roleplay
- Generally aggressive behaviour
Mitigates:
- Low taxes
- Contributions to UN initiatives
- Altruistic roleplay
- Generally peaceful behaviour
- Time
Thus players should be able to reach an amicable equilibrium through a mix of mechanical manoeuvres and superior storytelling.
NPCs have a generally fixed revolt risk of 10% that results in internal coups d'état.
Espionage
Countries can engage in covert operations. Agents are hired for 25 gold and 0.1 population unit, and require 4 gold in upkeep costs. Spy tech costs 50
n
; total operational strength is tech times 0.01*number of agents. Spies can be sent on a variety of missions, each with base success odds of 50%, altered depending on the balance of strength between the two sides. Missions are as follows:
-
Sow Discontent:
Increases target's revolt risk. Odds are additionally influenced by existing RR.
-
Incite Riot:
Provokes protests or uprisings respective to target's form of government. Odds are additionally influenced by existing RR.
-
Equip Resistance:
Bypasses/infiltrates government intelligence networks to aid a rebellion already in progress, allowing the player to allocate funds toward any area of one's choosing. Rebels supported in this manner will cultivate greater loyalty than average clients.
-
Steal Plans:
Reveals all "secret" orders that turn, including relevant conversational private messages. This mission is always calculated first; raises success odds of subsequent missions by the player to 90%.
-
Stage Coup:
Overthrows an existing NPC government and replaces it with a puppet régime, which will automatically pursue client status. Both player-sponsored and indigenous coups have a 25% chance of triggering a civil war within the country.
-
Steal Technology:
Provides ¼ of the difference between the player's and the target's research investments. If there is no new tech to steal, the mission defaults to treasury theft.
-
Steal Money:
Siphons off up to 20% of the target's total income. Total theft across all operations can thieve no more than 80%.
-
Crash SDI:
Disables target country's ABM defence. If part of a group network, the attacker faces
all
defending agents from contributing countries.
-
Sabotage WMD:
Destroys up to half the target's standing stockpile, lower tiers first.
All operatives not assigned to an offensive mission will assume counterespionage duties, bolstering defensive strength. Although all operations remain covert and agent identity is never revealed, there is a 10% chance of the action's exposure during execution, leading to a firefight during which every agent has a 1-in-10 chance of being killed, capped at the total number of the smaller side. The defending force, however, will never lose more than 50% of its agents.
Terrorists/NGOs
Terrorist organizations are extremely versatile non-government entities. At the start they are limited to two, but new positions may emerge as the game develops. Terrorists begin with 100 gold, 5 agents and 5 bases scattered randomly across the globe. They may construct new bases for 10 gold each anywhere in the world. Players may also select one NPC to act as initial headquarters; they may choose to make their control public, granting them full control of state functions, or remain in the shadows.
Terrorist agents cost 5 gold to train and are limited by the total number of bases worldwide. Terrorist operatives act both as spies and soldiers, and thus benefit from both military and espionage technology. Terrorists can pursue research within all the trees, but cannot produce WMD themselves. In addition to all standard spy missions, they have access to unique operational perks:
-
Recruitment Campaign:
Levies new agents for free by drawing from a target nation's population. Odds are additionally influenced by existing RR, but the total number of recruits will always remain small.
-
Terrorist-sponsored rebellions
inherit the same military technology as their instigator.
-
Suitcase Nuke:
Tier 1 nuclear and neutron warheads gifted from other states can be detonated as "suitcase nukes", circumventing ABM defences. The operation is launched as a single mission but calculated per bomb; failed missions relinquish the warhead to the defender. Furthermore, terrorists can selectively target military installations, killing troops without damaging population or infrastructure, at 15% lower odds of success; exposure of this operation has a 10% chance of prematurely detonating the warhead, destroying the province.
-
Terrorist coups
grant the player full control of NGO faculties except taxes, including foreign policy and client status. Subverted states contribute 10% of their income to the controller; this cannot be altered, nor can troop or technology be gifted. In most circumstances, ousting a puppet government will expose the terrorists that sponsored it.
-
Counterintelligence
will both protect bases against exposure by rival spies, and attempt to defend against direct attacks to expel camps.
Player countries can aid or attack terrorists as they see fit. Successful player-sponsored coups can invite terrorists to take charge, granting them the same benefits as if they had conducted the operation themselves. Players can also provide terrorists with dedicated land, air, and naval forces, tallied separately from their agent pool.
Player countries (and terrorists!) can conduct searches for bases. The exact number revealed is delegated between the number of agents committed, the total number of provinces, and the sum total of all bases. The operation can be blocked if terrorist operatives have been tasked with defense/counterintelligence.
Once a base has been exposed, conventional forces can assemble to destroy it. Any terrorist agents not otherwise engaged will attempt to defend.
Bases can be relocated for free, so long as they are not subject to search or attack that turn.
United Nations
The
United Nations social group
serves as a forum for dispute resolution between nations, and discussion, development and implementation of international legislation. It comprises the General Assembly, by default all nations in the game, and the Security Council, featuring only the player countries. All recognized members possess one vote; the Security Council may override the Assembly under certain conditions if it achieves 3/4 unanimity.
The UN can also, with the support of other nations, launch military missions against and establish trusteeships over disputed regions. While it does not actively field its own army, nations may volunteer their armed forces to the
Global Defense Initiative
intervention force.
The UN reserves the light blue colour (HTML #4b92db) on the world map, should it become necessary.
Roleplay
Roleplay is integral to IOT, helping to craft the game's universe and breathe life into the machine. Silent bonuses and penalties are applied based on a nation's behaviour during the game, and it serves as the most dynamic influence on national revolt risk. Roleplay does not need to be well-written, but the greater the time invested in the story, the more engaging the game is as a whole.
Take care that fevered dialogue does not tread into personal offence. While international rivalry is to be expected, rude, harassing, or otherwise problematic behaviour will be punished. Please also refrain from dragging real-life politics and other off-topic subjects into the game.
Closing Commentary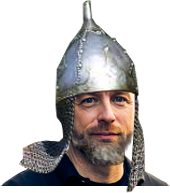 Each update spans a three-month season beginning in Winter 2222. First round order locks will optimally occur after all players have submitted orders; otherwise, when at least half the active players have responded, a lock will be instituted after 24-48 hours, after which no new commands will be processed until the next turn.
This game is double-hosted on Tani's forum.
While CFC takes precedence in terms of updates and reports, my inbox space is at a premium and I
strongly
encourage players with accounts on the other site to submit their orders there.
Fake orders, decoy actions, false-flag operations and the like
can
be conducted, but make sure I have the real instructions prior to order lock.
IOT adheres to general standards of CFC polity and unspoken codes of conduct. Players who continually abuse mechanics, breach decorum, or otherwise disrupt enjoyment of the game will be reprimanded, and in extreme cases banned from playing.
Finally, the ruleset of this game is not entirely settled and subject to revision. Although most of the mechanics have been automated through Python and spreadsheet scripting, there are a few elements that I am currently managing ad-hoc.
While I hope to have these outliers rectified as quickly as possible, some decisions are made wholly by GM discretion. If players have questions about statistical outcomes, have identified "broken" mechanics, and/or would like to suggest methods of amendment, please do not hesitate to speak up.
Last edited: