Joined

Aug 21, 2006
Messages

9,078
Location
Nyubar:
First and foremost, in his madness, Nyubar seeks to help protect the people from the fell creatures that roam the land. OBVIOUSLY the best way to do that is to give the opportunity for humanity to fly HIGH above the land, which has become the domain of creepies. As such, Nyubar will create immense and infinite veins of a material called floatstone. This is an amber, semi-transloucent, dense material that is completely immobile and impossible to move... with kinetic energy. Pushing it, lifting it... nothing works. However, floatstone, with the application of heat, light, or magical energy, floatstone will lift off, floating high above the ground. Even sunlight will do, or torchlight, though magical energy provides the most lift. Properly mounted, a chunk of floatstone the size of a person's head could power and lift a ship, while larger chunks could well allow for enormous floating metropolises. (though, in and of itself floatstone does not provide momentum, other means will need to be found.)
Nyubar himself will travel around the land like a divine rafiki, sending souls past the last gate and whacking evil over the head with his staff.
Cultures:
Pillarmen: The Pillarmen have chosen to make use of floatstone in a unique way. Rather than building floating cities, they have chosen instead to build vast vertical cities, attached to the ground, but towering high into the air in a way that regular building materials could not allow without the benefit of floatstone. This allows them to take advantage of a particular georgraphic feature (mine, river, harbor, something.) Usually, there is a hierarchy, where the most affluent live miles into the air, providing protection from the vile creepy crawlies, while the poorer folk live only a few hundred feet above ground.
Floating Cities (DUH): Vast Metropolises have taken to the air, protected and isolated. The cultures therein, naturally, depend strongly on their original culture. However, they likely diverge relatively quickly.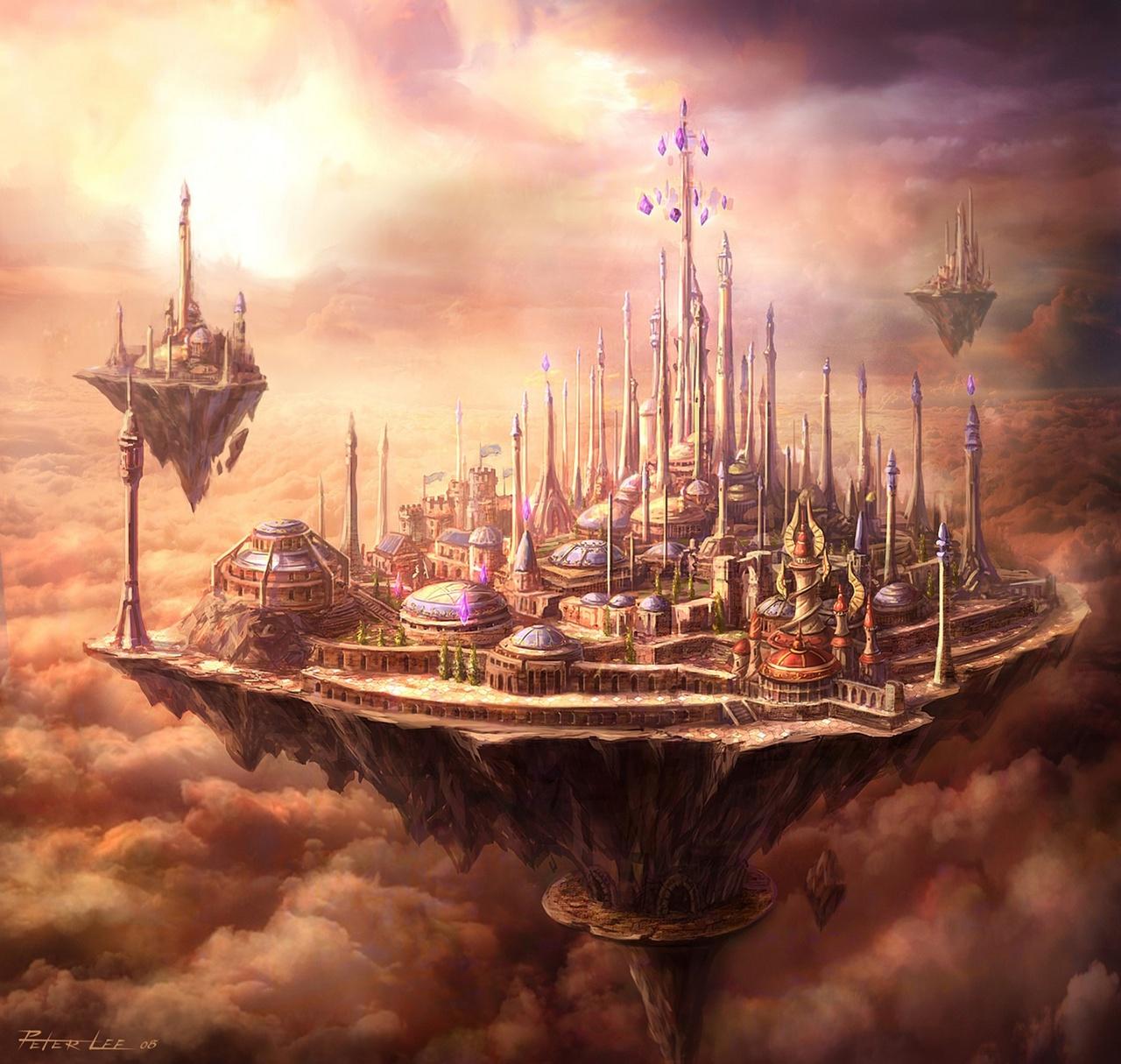 Freefolk/Homesteaders: Not everyone choses to live in a city or on a ship. Some people lay claim to one of the thousands of floating rocks, building a farm, or a mine, or something on it's mass. Some even use these rocks as a base for pirate armadas haranguing air and sea traffic.