Gadol as my tanks barrels
Joined

Aug 10, 2002
Messages

306
Location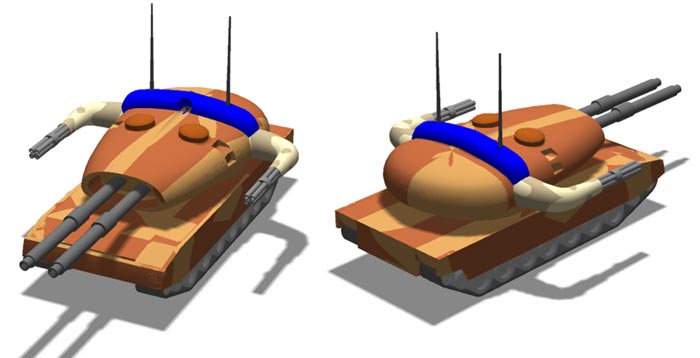 This is a BASIC version. I have to add the Fidget anim, and some sounds that really fits the animations (except the Attack one).
This is the fictive Torro Tank (BullTank) designed for Spain.
I tryed to make a tank looking like a bull. I designed the turret to remind a bull head. I included the horns, and made them end with 2 very heavy machine guns (Vulcan, I think). I worked on some details to make it realistic. For example, I spent a lot of time "polishing" the head to reach satisfactory shapes and forms. I also made the doors to take place of the eyes.
You will notice the run anim looks a bit jumpy, but that's the way a bull runs !

Maybe I'll do something smoother. Let me know what you think about that.
Have fun, and... MOU

!
DOWNLOAD IT !
Here is the preview :
Default (X2) => Run (X2) => Fortify => Attack (X2) => Death.