Joined

Nov 30, 2006
Messages

6,062
Location
Hi all,
As promised, here's our next SG. The variant rules as discussed are:
We are not allowed to benefit from any happy or health resource. We may connect them to our empire but must immediately trade them away if we do so. We are NOT allowed to use HR. We are allowed to build health bonus and happy bonus buildings, however.
Our game settings: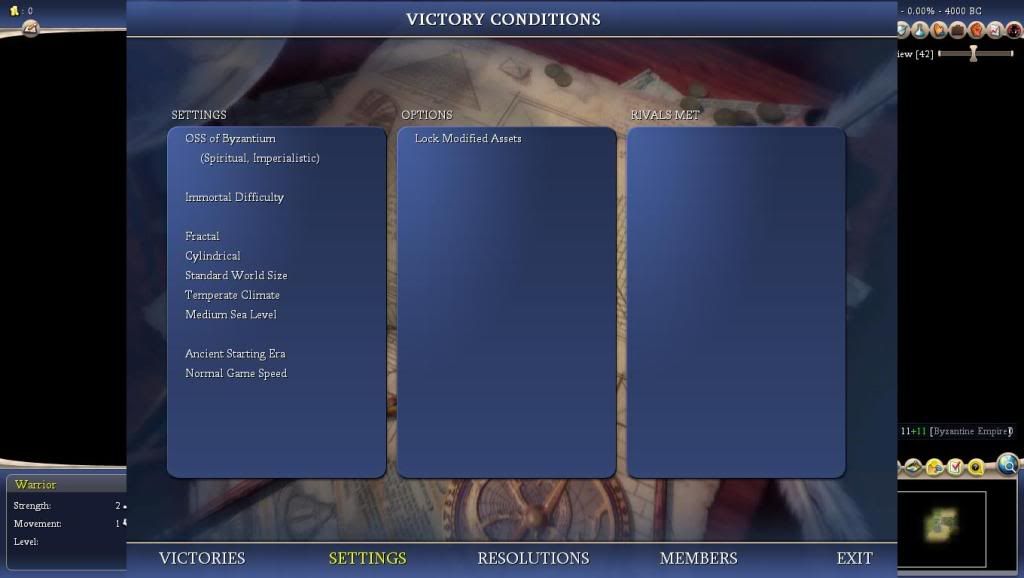 I have no idea what kind of fractal we pulled. We can re-start if we're isolated (but not semi-isolated).
And our start position:
Let the debate on warrior moves begin

Roster:
shyuhe - UP
mysty (on deck)
Silu
Ras
bbp
Mutineer
note, the save is locked assets with BUFFY 3.19.003. Don't forget to upgrade!