The
Nobles' Club
series started out as a way for Noble-level (and below) players to improve their game. Most of the original participants now play at much higher levels, so this has become a way for advanced players to help others learn to play better. You can play your own game at any level and with any mod, but it would be nice to comment on the games of other players and give them advice.
HAMMURABI
of
BABYLON
, starting techs are
the wheel
and
agriculture
HAMMURABI is
organized
/
aggressive
organized
: Civic upkeep reduced by 50%. Double production speed of Lighthouse, Courthouse and Factory.
aggressive
: Free Combat I promotion of melee and gunpowder unites. Double production speed of Baracks and Drydock.
its UB is
GARDEN
a Colosseum that gives an extra +2

, this synergizes well with ORG for supporting larger cities earlier.
its UU is
BOWMAN
an Archer that gets +50% versus melee units. This makes it a better defender but doesn't benefit from the AGG trait.
And here is our starting position:
*************************************************************************************************************
** Note: there's two versions for that game, a non edited version, which is quite harder at high level, and an edited, which is more in NC spirit **
*************************************************************************************************************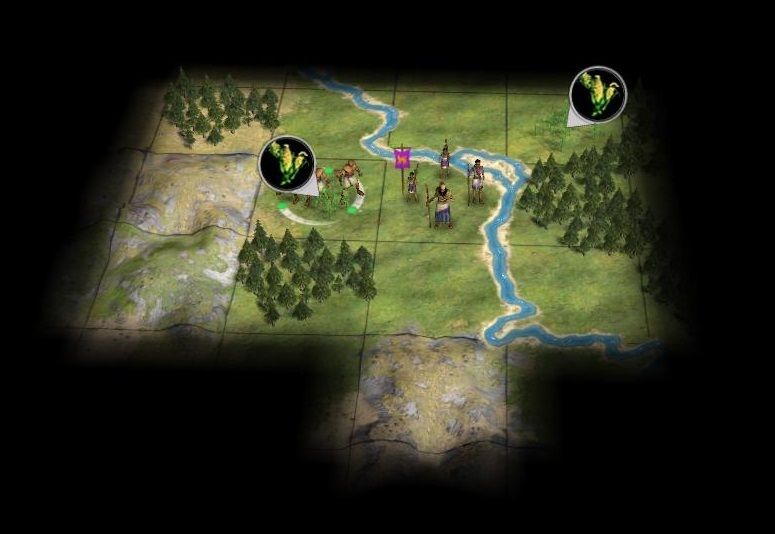 Finally, a cut and paste of our standard doctrine:
There are no hard and fast rules here: fun and learning are our primary goals, but we do suggest that you update your progress at various points in the game, using the Spoiler feature of the boards. You can post as often as you like; here's one suggestion:
4000 BC (starting thoughts, no spoiler required for that discussion)
1000 BC or so (how you decided to progress up the early tech/build paths, which AIs you have met, where you're thinking of putting cities, etc)
500 AD or so (after establishing some cities and a possible plan of action)
1200 AD or so (mid-game, Lib race, wars or peace, or whichever happened or didn't, met other
continent if applicable, etc)
1600 AD (or when you have decided on a course of action and a specific victory condition)
End of game (Victory!!! or defeat, no shame in losing, especially if you tried a higher level. Learning is what we focus on, not fastest win or biggest empire)
This is just a guideline. If you're trying to improve your game, then posting more frequent updates, in as much detail as you can manage, is the best way to get suggestions from other players. If you come to what seems like a major decision and you want some advice, post an update, regardless of what game-year it is.
We also welcome players to ask for specific game advice, as we have a number or stronger players who lurk and help out with solid tips, and of course, we help each other. Replies to specific questions should also be in spoilers, with a simple "@" in front of the person the answer is directed towards.
Special Thanks go to Bleys and TMIT, who really made this series a great one, r_rolo1, mapmaker extraordinaire, for his maps for most of the series, and all of you for playing.
The WB-saves are attached (zipped; they are bigger than standard saves). To play, simply download and unzip it into your BTS/Saves/WorldBuilder folder. Start the game, and load your favorite MOD (if you use one, if not, check out the BUG MOD), select "Play Scenario", and look for "NC 73 Pericles Noble" (or Monarch, if you want the AI to start with its usual Archery bonus tech, or Immortal for Archery+Hunting, or Deity to add Agriculture). This allows you to play with your favorite MOD at the Level and Speed of your choice. From Quick-Warlord to Marathon-Deity, all are welcome! We stuck with the name "Nobles Club" because it has a cool ring to it.
Note: The standard saves have no huts and have events turned off. If you want tribal villages and random events, choose the saves with "Huts" in their names. If you want huts but no events, select the Huts saves and use Custom Scenario to turn on the option that suppresses events.
For players on Monarch or above, you should add archery as a tech for the barbarians (if you don't, the AI will capture their cities very early). This cannot be done in the WB save file and must be done in Worldbuilder as follows:
Spoiler how to add techs to the barbarians: :