Joined

Aug 15, 2013
Messages

2,876
Location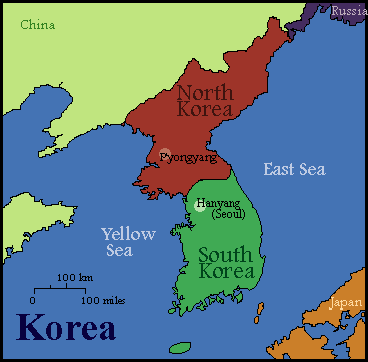 ​
In North Korea, the land is always fertile and beautiful, and the people are happy. Instead of settling in the not-so-amazing lands of South Korea, the settlers migrated to what is now Pyongyang.
Now this is the story of a man named Kim Jong, and how his life got turned all upside down...
Updates:
Beginning of North Korea
Foundation of Espionage and Expansion
War with China
Peaceful Times Part 1
Peaceful Times Part 2
A Navy and Westward Exploration
Preparation for War, Actual Wars, and Europe
Wang Kon and the spread of Jongism in China
Peaceful Times, Seljuks, and Advancement
Expansion and Khmer Sugar
Mongolia
The Korean-Mongolian War Part 1
Revival Updates:
Chapter 1: Old Habits Die Hard
Fun Little Things:
Kim Jong tells it how it is
Kim Jong's side rapping career
How the economy came to be
Baseballpie puts his foot down and laws down the law
Moai_Spammer and his first contribution
North Korean juice: makes you both "healthy" and "happy"
The slandering of Mongolian Tribesfolk by VGL
China and its mysterious extraterrestrial... allies?
DKVM and the attack on public school textbooks and midevil Europeans
The origin of Kim Jong's glorious facial hair
The goals of North Korea in the end
Kim Jong shows his love for those who work with him
The Best Way to Settle a Tie: by CaterpillarKing
CaterpillarKing wishes for some spice in his life
A tribute to Moai_Spammer
A first time for (North) Korea