Joined

Sep 24, 2004
Messages

27,947
Location
Imagine the following situation:
a nuke goes off in a Western city
(preferably in USA, France or Britain, because they have their own nuclear weapons).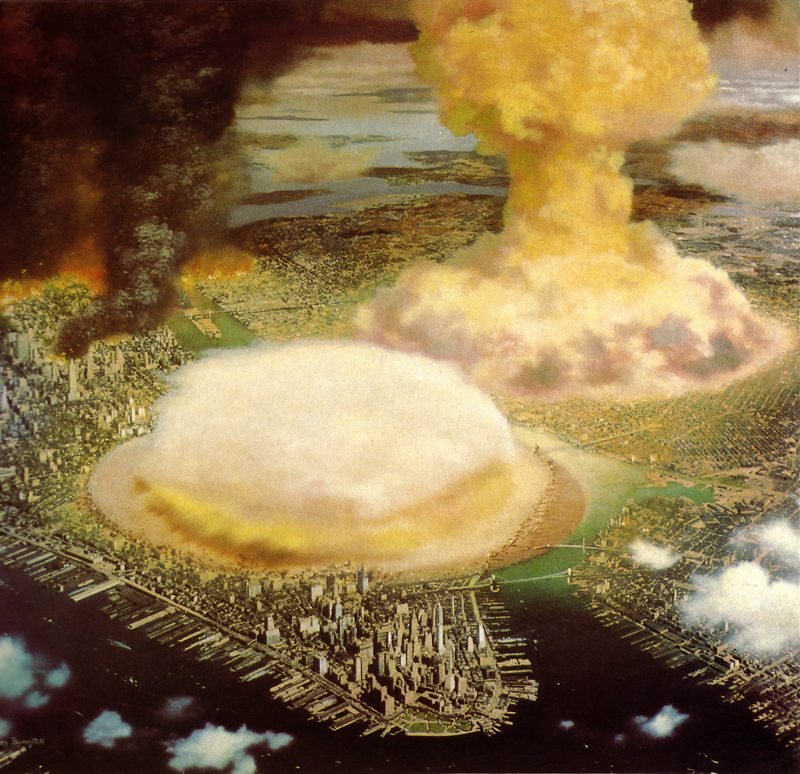 ​
Hundreds of thousands of people die, millions are injured. Hospitals in the country are unable to cope with the disaster. Firestorm consumes the rest of the devastated city and firefighters are completely powerless against it. EMP shuts down power grids in the whole region, people are confused and don't know what happened. Chaos is starting to spread. Fallout is being blown away by the wind and deposited around the countryside.
Investigation reveals, that the nuke was build in -
Insert random islamist country
-, which has probably secretly given it to an international terrorist organization. The terrorists smuggled the nuke into the country and detonated it. The evidence for that is solid.
The military asks the President/Prime minister what to do. Should he authorize a nuclear retaliation against the country where the nuke came from? Should he resort only to a conventional response? Or should he do something different?
What do you think?