Was just on 'that' popular image board website and the below picture which looks like one of those Afghanistan leaked documents in the news today.
Apparently the Isaiah dude who did the Old Spice ads may have been in the black ops?
Make of it what you will.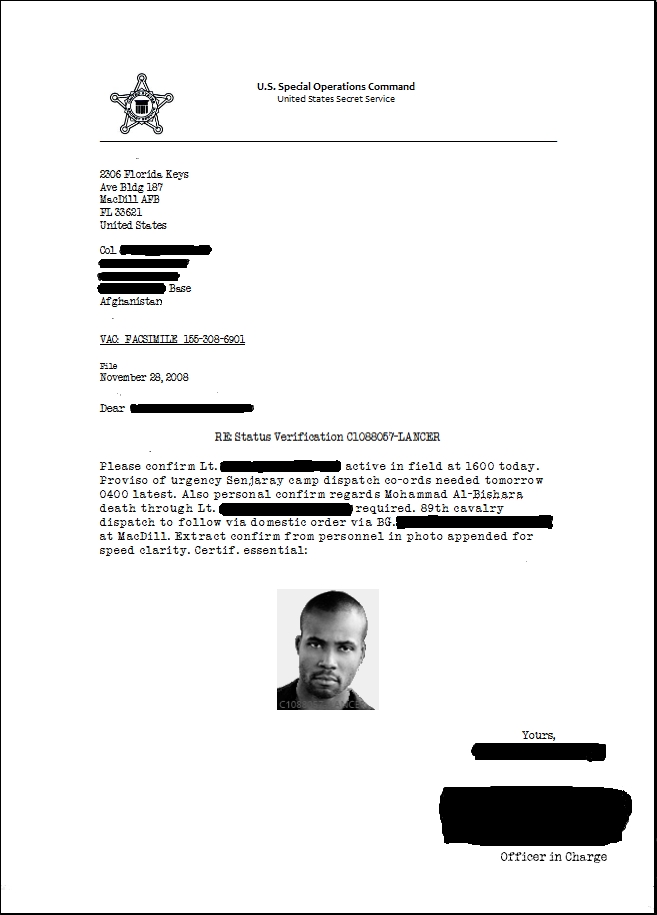 I wasn't sure how to compact the image smaller, so apologies for the size - if it could be shrank to a thumbnail that'd be great.