Joined

Jun 4, 2015
Messages

1,972
Attached save (no mods whatsover) and also two screenshots. (Note: ignore the stupid city placements, I started experimenting to replicate the bug)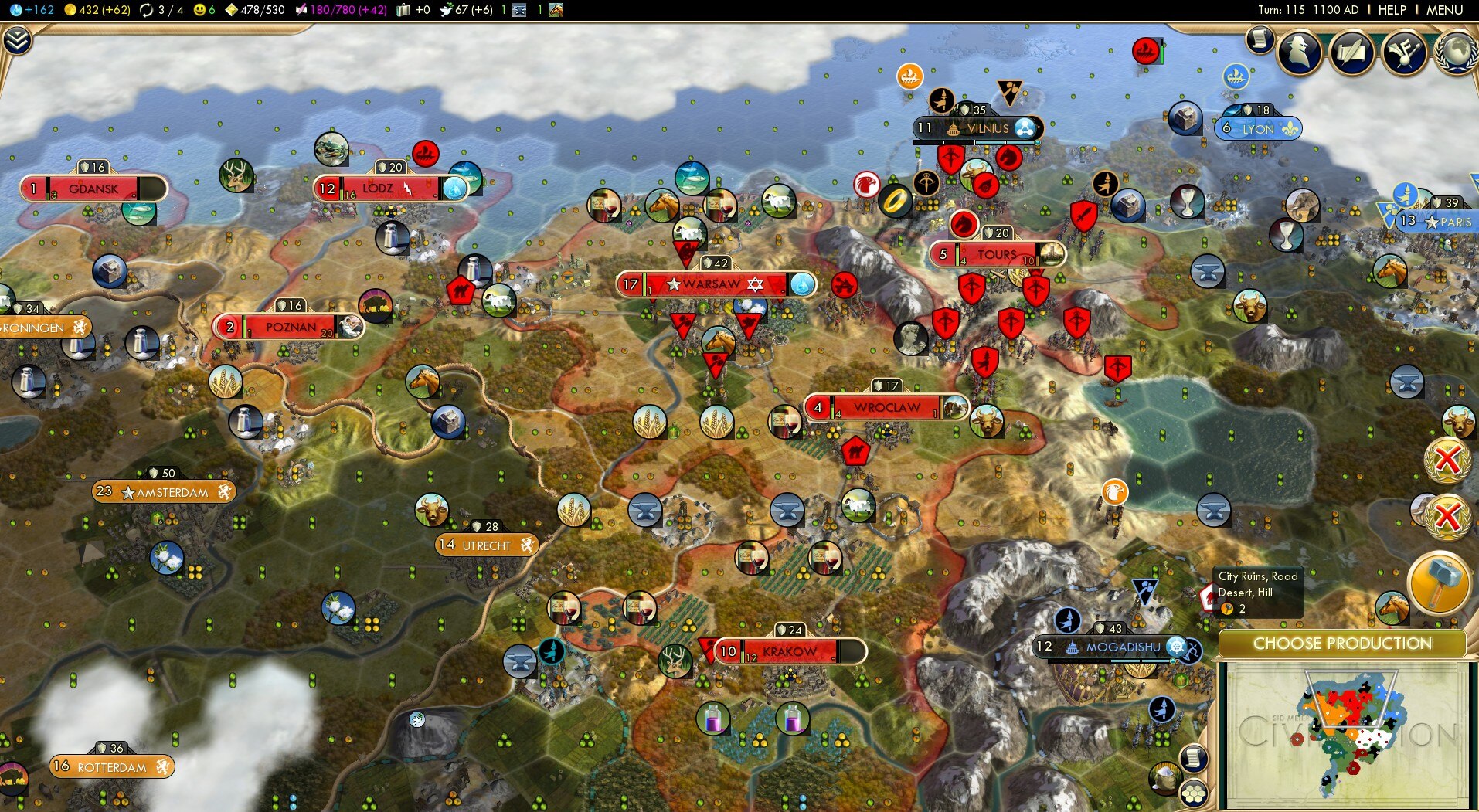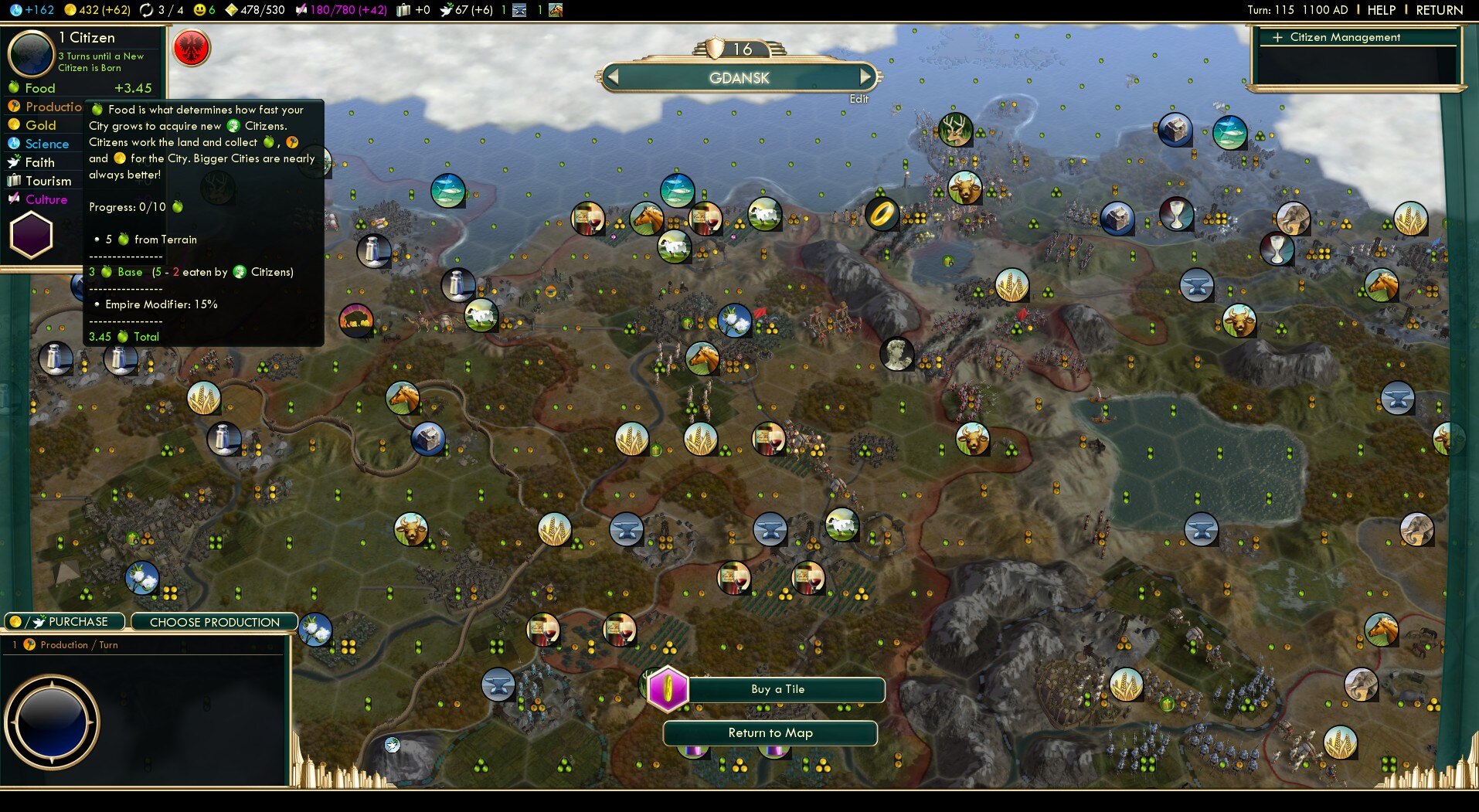 Explantation: I have the whole tradition policy complete, so I should be getting 15% food in my first 4 cities I assume that 15% empire modifier is that modifier (can something else cause a 15% food empire modifier?). As expected, it shows up in my first 3 cities (Warsaw, Krakow, Lodz). After I founded those three, I captured a city (razed; you can see the ruins west of the big lake two tiles north of the dutch scout). I didn't check if this city was getting any modifiers. After it was razed, I captured Tours. Tours has lake victoria so I kept it as a puppet. I wasn't sure if, as my 4th city (not counting the razed one) it would get the free aqueduct. It seems it does not, but it did also have the 15% empire modifier. I found that confusing, so I stopped playing realistically and just spammed out a bunch of settlers. I next founded Wroclaw, which got both the 15% modifier AND a free aqueduct and monument, since it was the 4th city that I had founded, so I guess Tours doesn't count?
But then I also founded Poznan and Gdansk, which ALSO got the 15% food (see second screenshot) but no free buildings. I wasn't expecting them to get anything. What's up with this?
Is this 15% food modifier coming from something else? Temple of artemis's modifier is 10%, so it's not that. Is this some bug becuase I razed the true 4th city that I had (the one by the lake)?