Joined

Apr 19, 2005
Messages

195
Location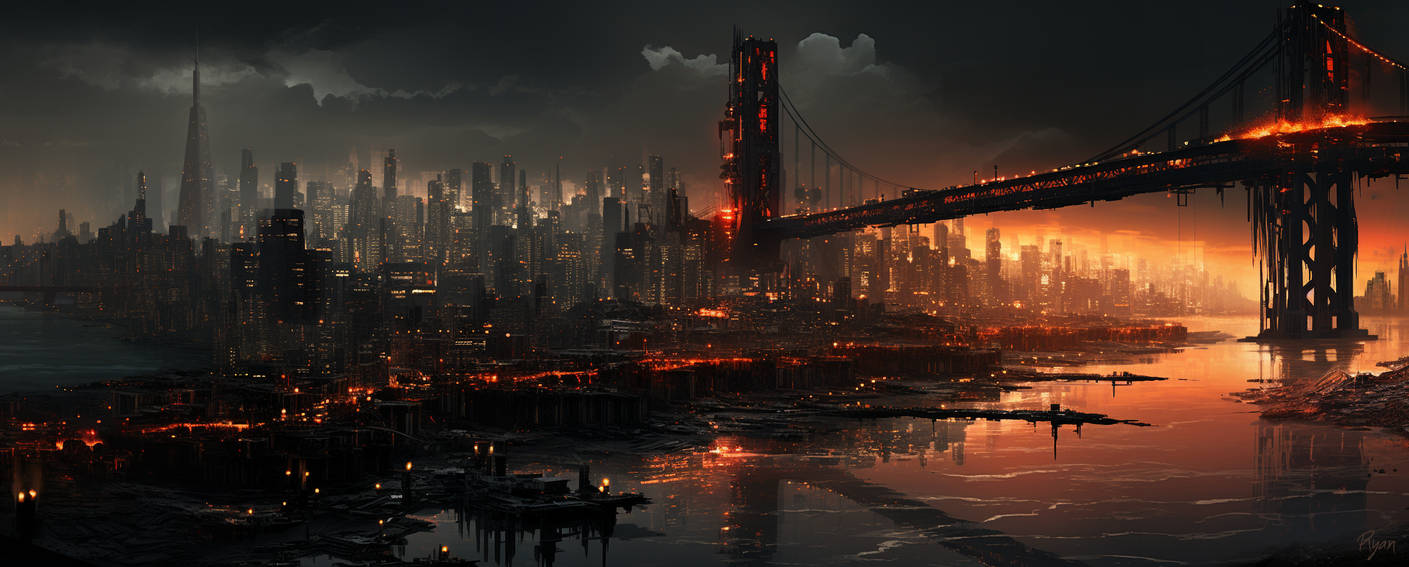 ​
San Francisco, CA at twilight, September 2070. Golden Gate Park and much of the surface area of the city's eponymous bay have vanished beneath urban sprawl.
[/CENTER]
Chiron, too, faced a population boom a hundred years after the first human colonists arrived. The first generation clung timidly to their Landing Pods. Many survivors refused to quarter in pressure tents for fear of catastrophe. Raids were many, and most militias pitifully small and unreliable. To reduce strain on life support systems, the first free-standing structures were cramped. Colonists competed for space with failsafe devices, such as zipper-locked partitions, and the bio-hazard bags used to store their equipment.
In time, perceptions of the planet's habitability changed. Led by ex-spacers among the early colonists and unburdened by memories of easier lifestyles on the near-fictional paradise world of Old Earth, young people carved out private spaces wherever it was possible to do so: in vehicle cockpits, storage containers, and in the old survival shelters rejected by their elders. This boom resembled what had been seen before during every time of plenty and peace from time immemorial. Settlers came up against walls and ignored them, discounting threats that had once made them prisoners behind their own defenses. If Base Operations would not serve them, they ran drop lines to power, network, and oxygen conduits--placing their claims on "the common resources" that Planetary Governor Pravin Lal assured them they could not be rightly denied.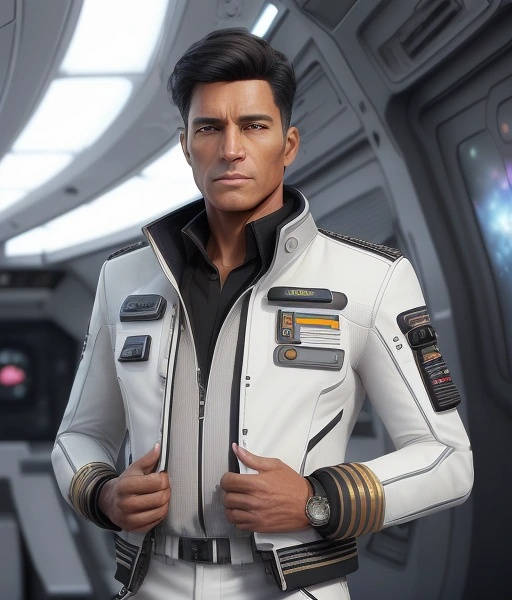 ​
Commander Zorion Lekubarri, a native Basque, in his Spanish naval uniform, an impressively-complicated piece of smart clothing typical of materials issued to
Unity
bridge officers.
[/CENTER]
The topmost element worn on the right breast is a datalinks adapter for personal storage with a capacity of one high-density 25MB tape. The element just below is a dosimeter.
At the left breast, from top, are digital nameplate (color-coded to ship's emergency operations status), personal security credentials, and push-to-talk shipboard radio transceiver.
The large patch on the right arm controlled various medical features of the garment and was designed to be removable. Silver medication ampules, ready for remote injection, are visible at the right upper arm and along the placket.
Sources:
First image is "San Francisco 2077" by Kxmode on DeviantArt.
Second image is "Chariss Pikeman" by gingerbreadman84 on DeviantArt.