Joined

Apr 19, 2005
Messages

209
Location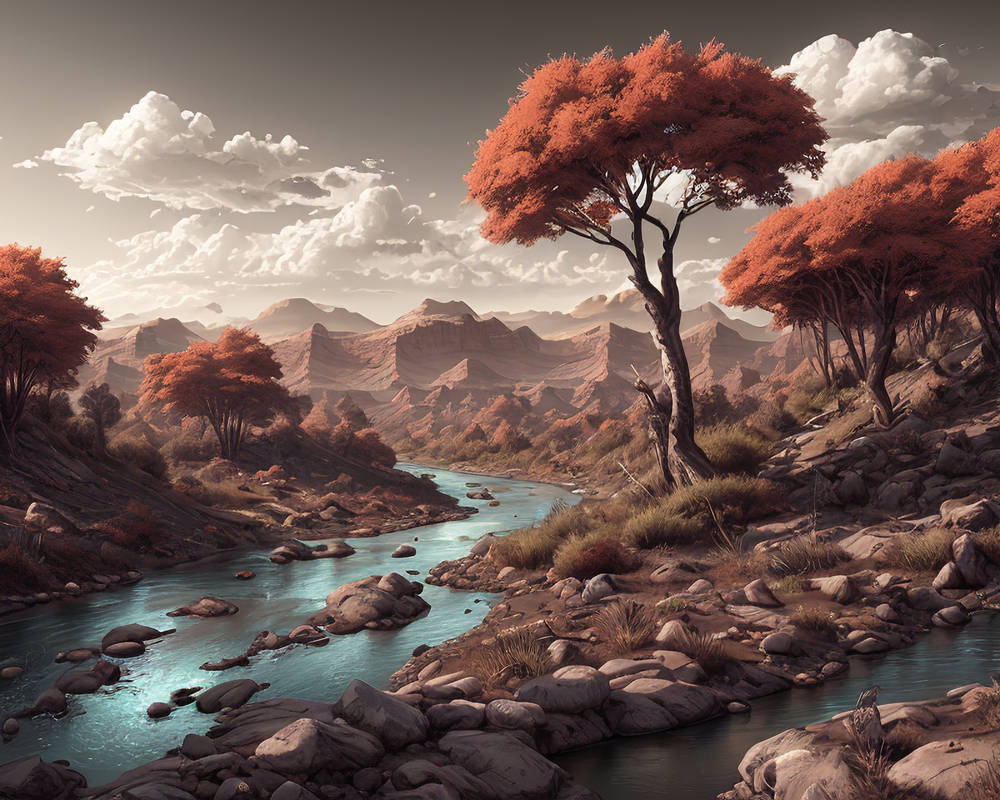 Headwaters of the Slowwind River. The absence of nitrate ground cover is conspicuous where crimson-topped
forruga betula
has taken root.
​
Hardier than Terran vegetation and faster-growing than native flora, hybrid organisms were a widely-acknowledged danger to humans and Planet alike, playing havoc with water tables, soil arability, and the behavioral patterns of local fauna.
Enthusiasts of hybrid agriculture, including the Gaians, the University, the Morganites, the Dreamers, the New Two Thousand, the Oracle, and the Ascendancy, claimed to be inspired by simple curiosity. Sister Miriam Godwinson called it "the blind faith that tampering with an original design must necessarily lead to improvement." Morganite scientists celebrated their achievement in
Morgana dominari
, a salt-tolerant shrub partly derived from the mangrove but imbued with certain aggressive features common to Chironian fungus. The roots of this creation leached heat energy from organic matter to achieve bio-mineralization, yielding crystals that could be harvested as fuel. Pilgrims in northern and upland climates introduced methane-producing ferns as organic heaters in their fields. But the dangers of these approaches were manifest.
Even trace legacies of Terran genetic material excited Planet's immunological response. Bases practicing Terran monoculture were most affected, but hybrid planting was similarly risky. Defensive arrangements varied from attempting to grow as much as possible in greenhouse settings--an enormous expense that no faction could afford to apply for all crop types--to enhanced training for local militia.
There was also the problem of Centauri chemistry: certain Terran organisms interacted with the Chironian climate in ways that produced toxins and gases fatal to humans even in very low concentrations.
Allegations of agricultural tampering were serious and frequent contributors to faction vendetta. The Spartan and University militaries deployed herbicides, and especially fungicides, with frankly profligate enthusiasm, while Pilgrims, Tribals, and Gaians trained probe teams to introduce unwanted organisms into enemy territory.
The Planetary Council devoted enormous efforts to the control of invasive species but rarely achieved results considered satisfactory to all parties. How to distinguish between a deniable ruse and the genuine loss of laboratory containment?
Sources:
Image is "
Alien Planet Landscape
" by guifoxtel on DeviantArt. Created using AI tools.
This post draws heavily from the terrain types found in the 4X computer game
Endless Legend
.