Joined

Dec 4, 2006
Messages

9,908
This is a story of a game that was played long ago, back in the days of RFC-DoC 0.81, but which I never got around to telling.
My goal was a Domination victory as France.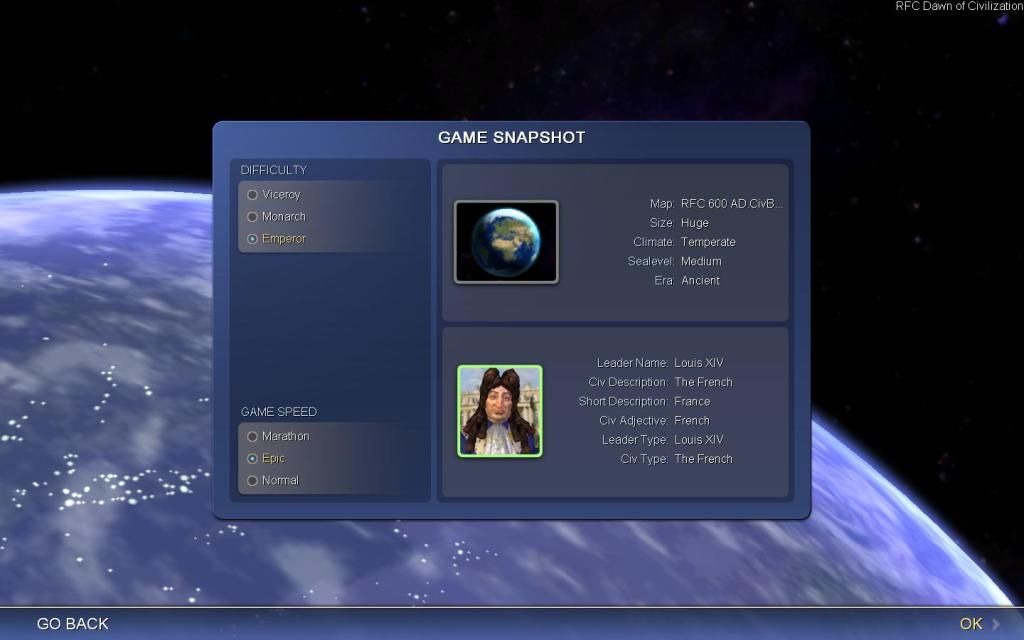 The story will feature numerous ups and downs, and warfare on all continents.
After the collapse of Roman Empire in the West, Gaul was broken into numerous independent lordships. One of these lords was Clovis,
Rex
of Paris.
Though both treachery and force, he managed to subdue almost all former Roman Gaul.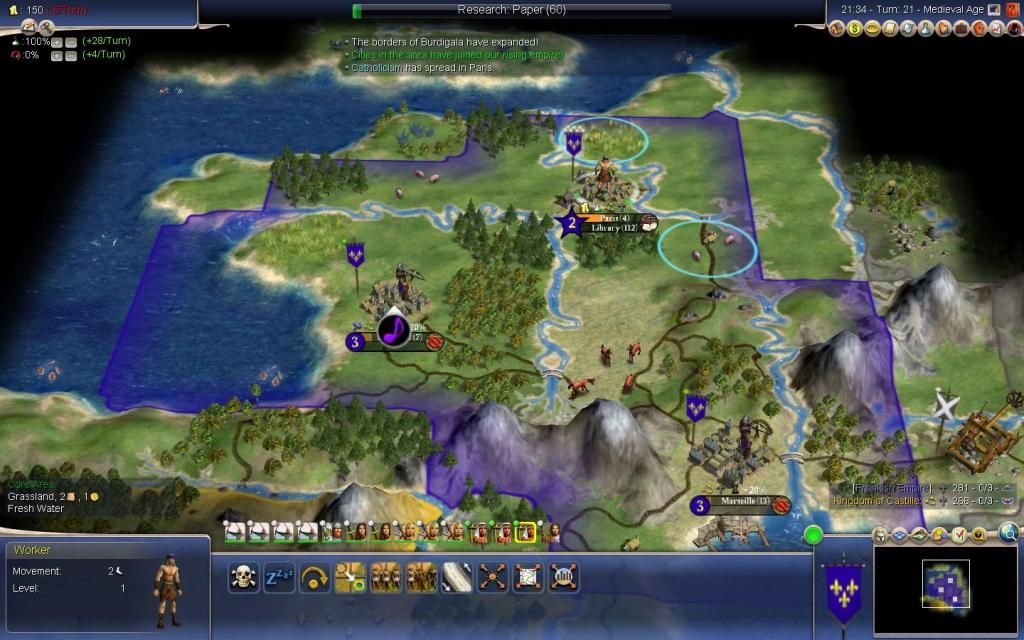 He and his successors maintained good relations with the court in Constantinople.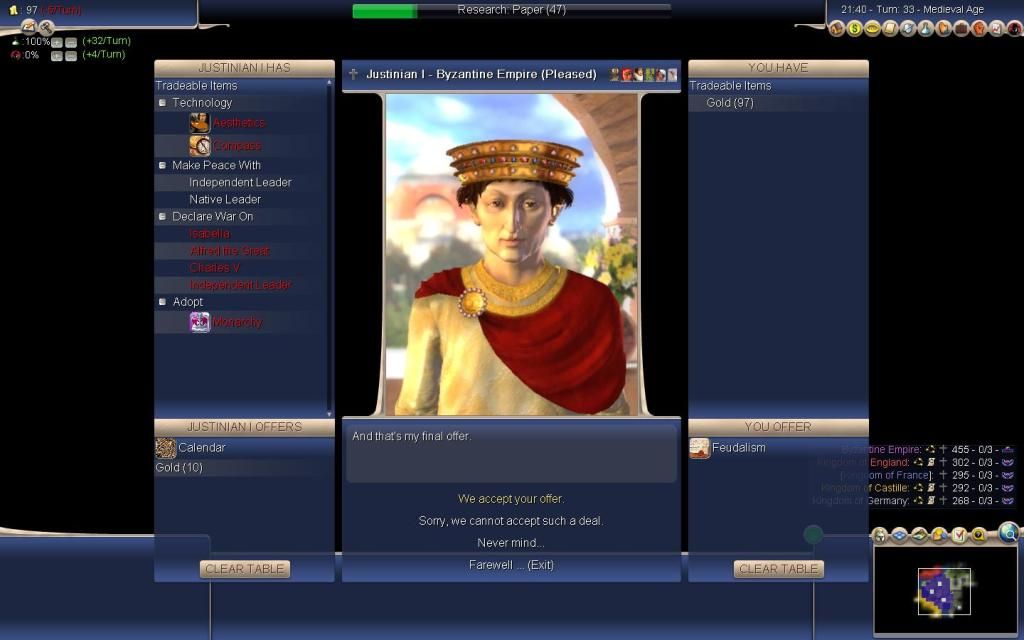 By the 10th century, a cultural renaissance of sorts was happening in France. The Library in Paris, established by the royal decree of King Louis VIII, had collected all knowledge available to French scholars at that time, while the architects of Aquitaine had revived the old Roman art of building Amphiteaters.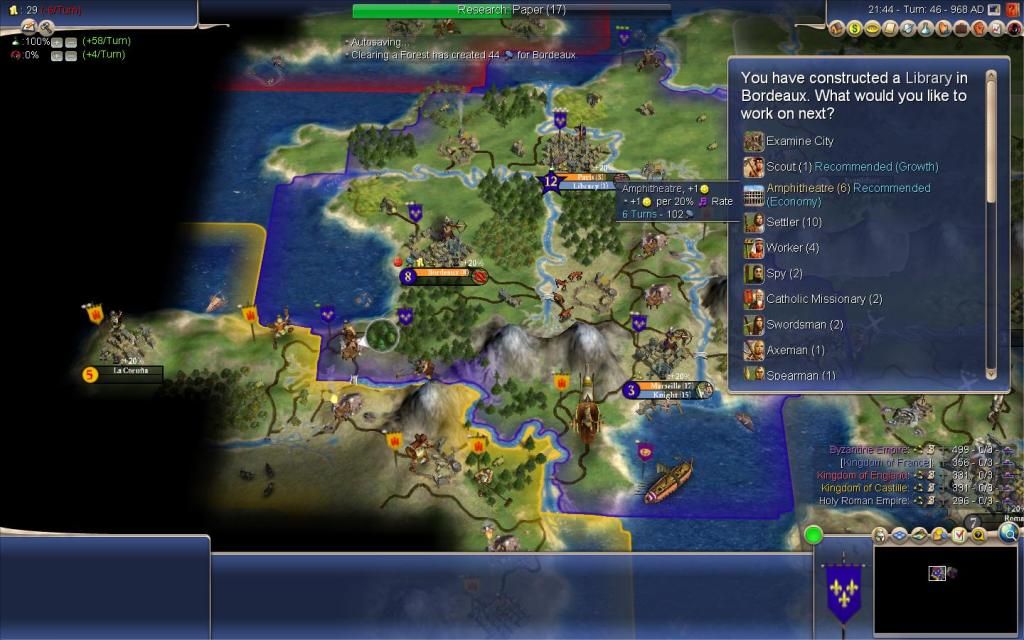 The Byzantine Emperor had established the Exarchate of Venetia.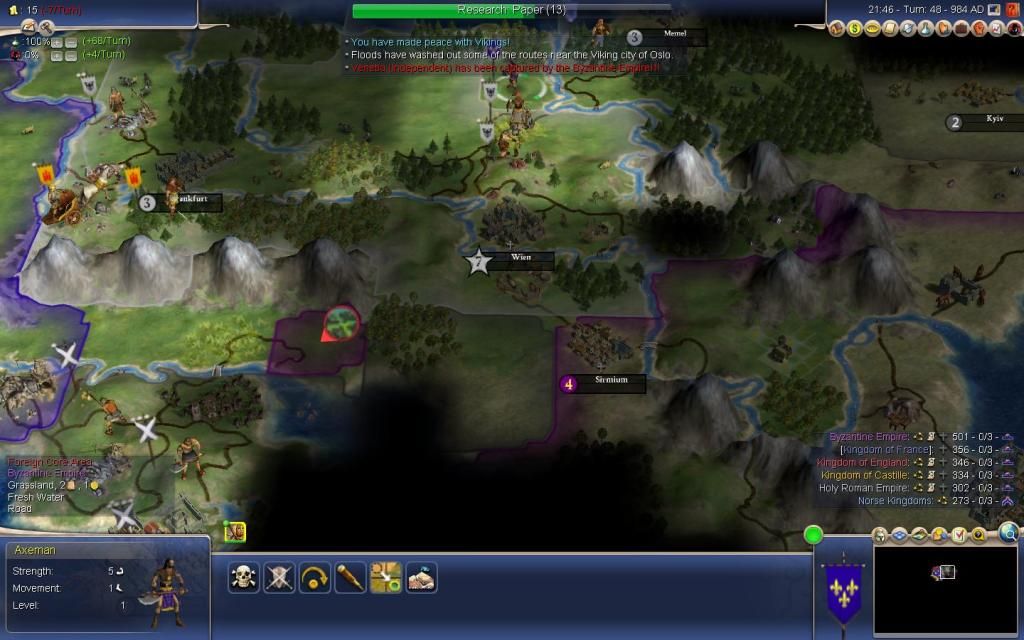 The 11th century was known as "the century of chivalric customs" in reference to the birth of chivalric culture in Aquitaine.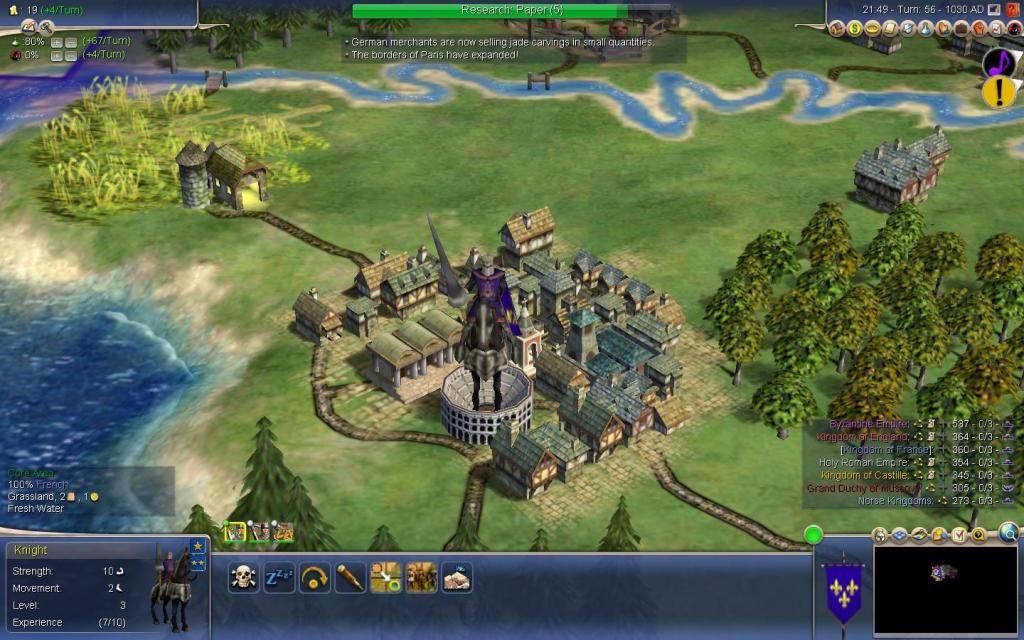 Pierre Abelard's natural philosophy had laid the groundwork for further discoveries both in spiritual and in material realms.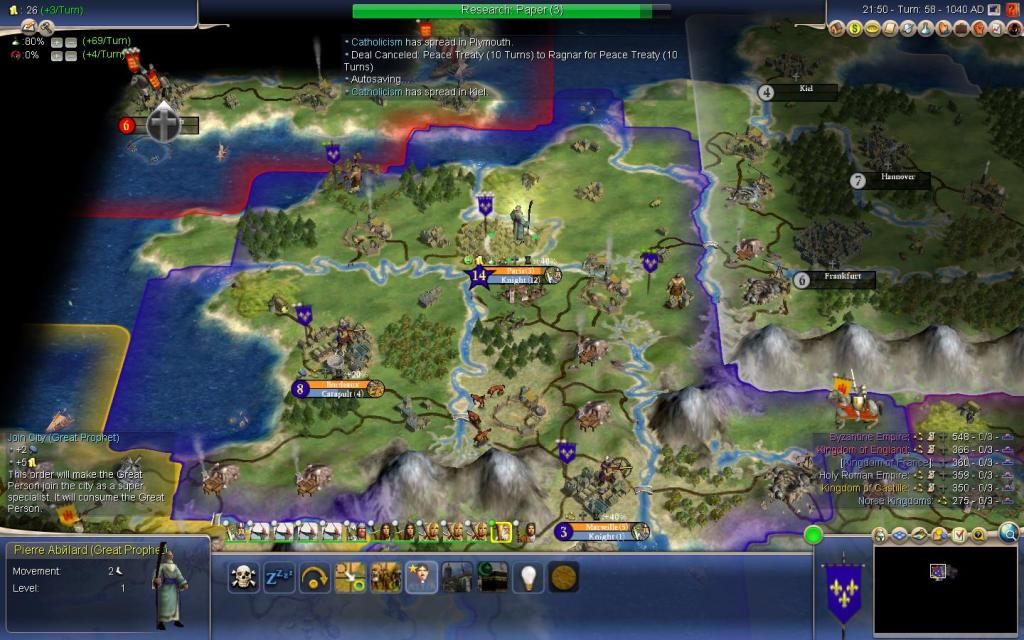 Relations with Byzantium continued to improve.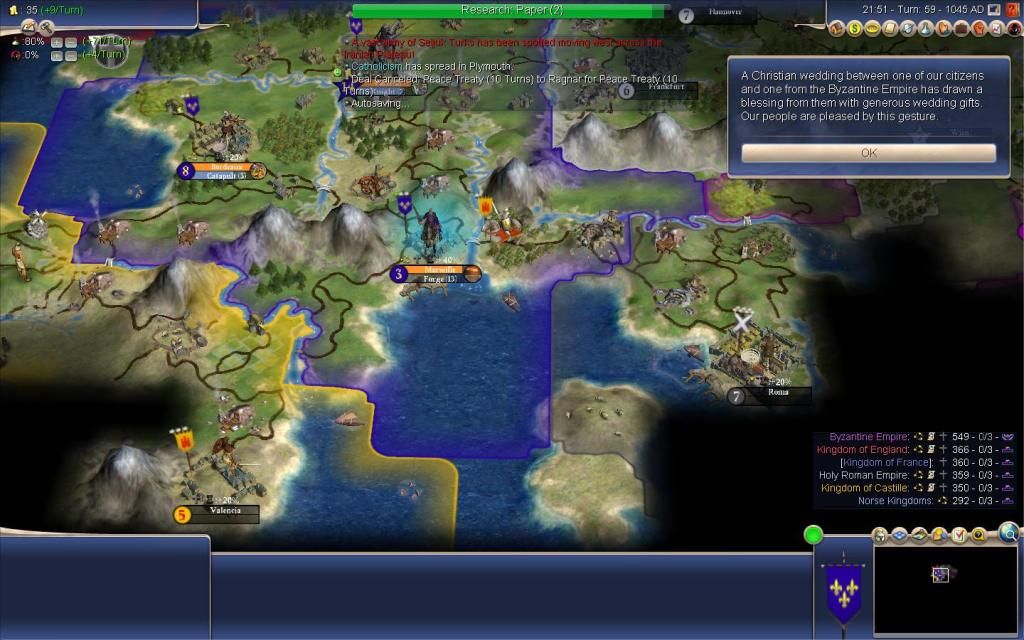 11th-century France saw further development of medieval technologies.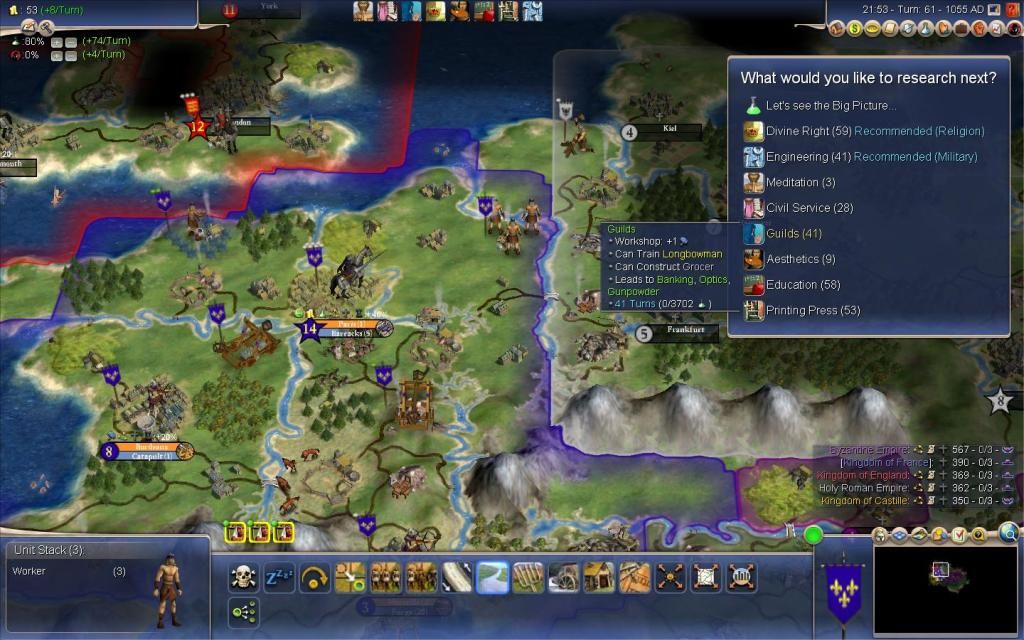 That's what Europe was like in the middle of the century:
King Louis IX was very pious, building churches in all towns subject to him.
It was also during his reign that Brittany was incorporated into the French kingdom.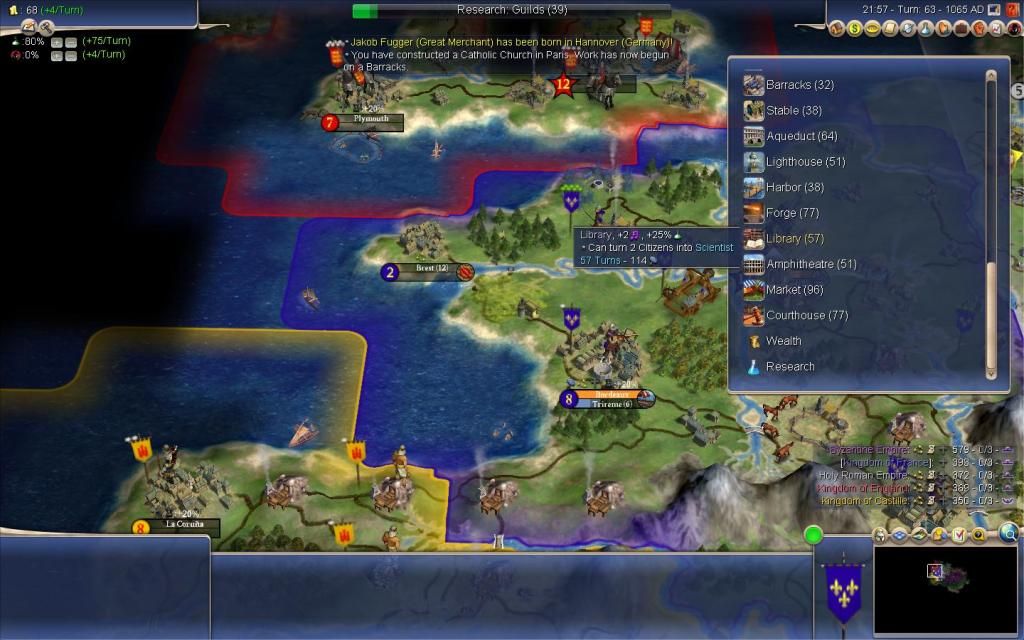 In 1075, he laid claim to the title of the Holy Roman Emperor. Since the existing emperor disputed this claim, Louis had to rely on his army to enforce it.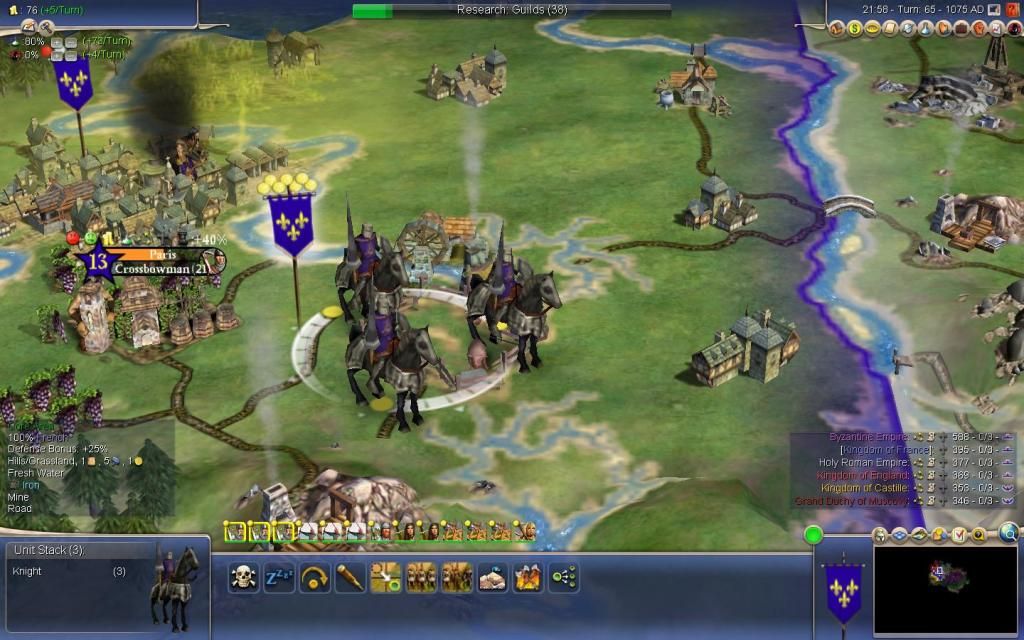 Last edited: