Joined

Apr 29, 2006
Messages

8,895
Location
Times for the series introduction:
As you may have guessed from the title we're playing Sitting Bull who has been chosen by the Gods of Civilisation to represent the ethnic and cultural diversity of the Native Americans. They probably thought 'you don't like our choice, souix us'.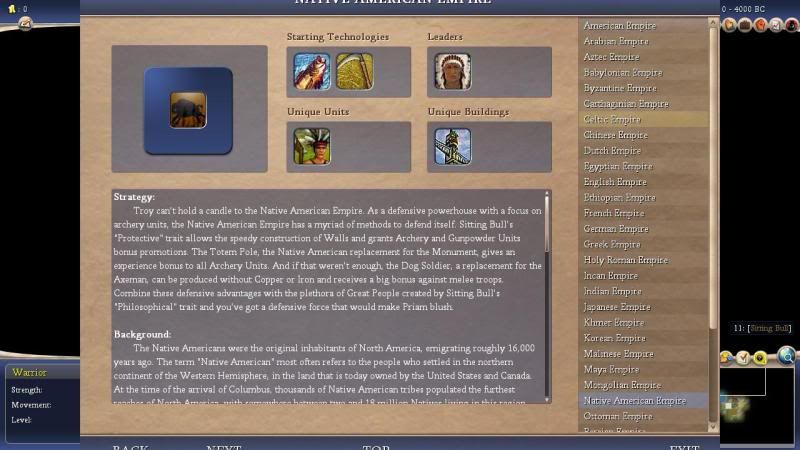 Dog Soldiers look really good on paper until you try capturing a city with them. Even so they're cheap and cheerful melee defenders.
On the subject of cheap and cheerful defenders we get the Totem Pole instead of a monument to boost our protective archers.
Did I mention that Sitting Bull is both protective

and philosophical
? One compensates for the other I suppose.
Not only that but we start with agriculture and fishing just to make sure we don't try to abuse the GS engineering slingshot.
However Mrs RNG has a surprise for the Gods of Civilisation: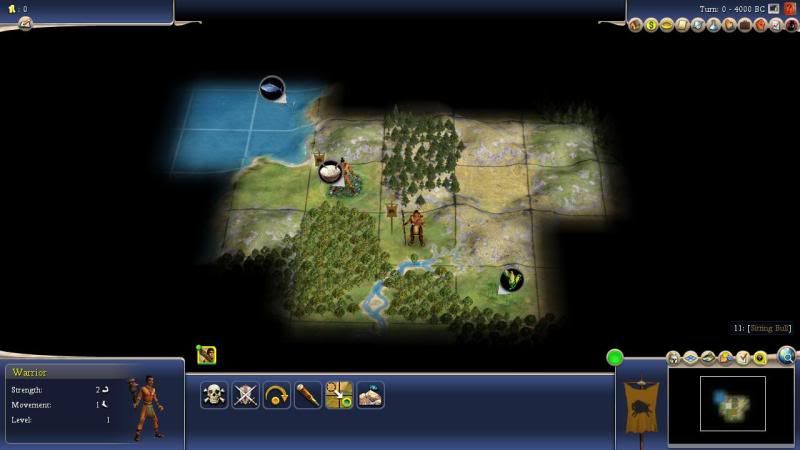 We've got fish (and some dry corn and rice). Shame we don't have potatoes in Civ4.
Some settings:
And a save: