Sanotra's Colonial America, hereafter referred to as Colonial America or Colam or any variation thereof, is a 40 wide by 100 tall tile map which includes the lands focused on by European colonizers. As far as topography and climate are concerned, the map is complete. I have two saves in the world builder. One with natives, the other without. The placement of natives is open for discussion, as this map is made for the player community, and not for my own personal taste.
I would appreciate the support of the TAC and/or R&R modders in teaching me how to do the following.
1. Move European Start Locations.
2. Create a Map Script that randomly places bonuses (tobacco, fish, etc.) and goody huts.
3. Make it to where its a normal scenario that allows you to choose from any of the leaders instead of just the leader you saved the map with in the worldbuilder.
If no one has the time to teach me, I am willing to give someone the map to finish up all these details and make it playable. Here are the screenshots!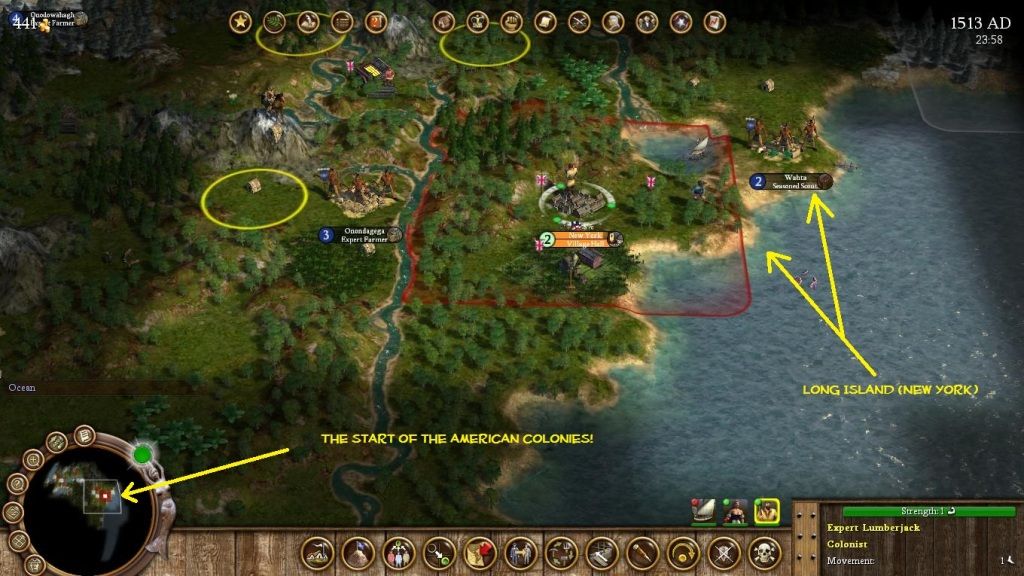 Here is a picture of Florida. This is likely the first map you've seen that forces the player to zoom out to see ALL of Florida!

This is a picture of the landscape surrounding modern day Quebec, Canada. Looks like a good place to establish a colony?
On the other side of the map, far away from the fur trade, we have the Panama Canal, and the top portion of Columbia. I'm hoping to make vision of the Panama area fulfill TAC's find route to the Pacific event.
Looking forward to your feedback!