Joined

Jan 24, 2003
Messages

5,236
SGOTM4 - Game Thread.
Hi everyone, and welcome to your game thread.
Here is the start position.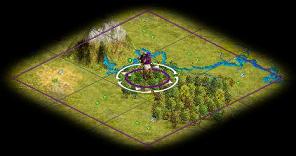 Note: EVERYONE has to install the correct resource graphics whether or not they have played this scenario or GOTM before. If you haven't done it yet, you had better get a wriggle on.
The saves will be available once the timelock has been released tonight (19th September).
Here are some links you might find useful.
The original GOTM28 Announcement.
The Draft Constitution
The GOTM Reference Thread.
SGOTM4 - Maintenance Thread
Download latest Save.
Upload a Save.
This Months' sponsored variant is
5 City Challenge
the rules for which are as follows.
1. You may not end a turn with more than 5 cities.
Team Leaders: It would be a good idea to PM your team mates to get them all checked in here as soon as is possible.

Good luck everyone!