Joined

Nov 30, 2006
Messages

6,062
Location
Hi all,
It's been a while since I hosted an SG and as part of OSS's recruiting efforts, I'm going to run a short quick game while we wait for SGOTM 11 to start

The game will be run with BUFFY, and the settings are:
Our opponents are hand selected: DeGaulle, Churchill, Gandhi, Mao, Roosie, and Bismarck (needed a 6th). Some of these faces may be familiar to you

Our start after re-rolling: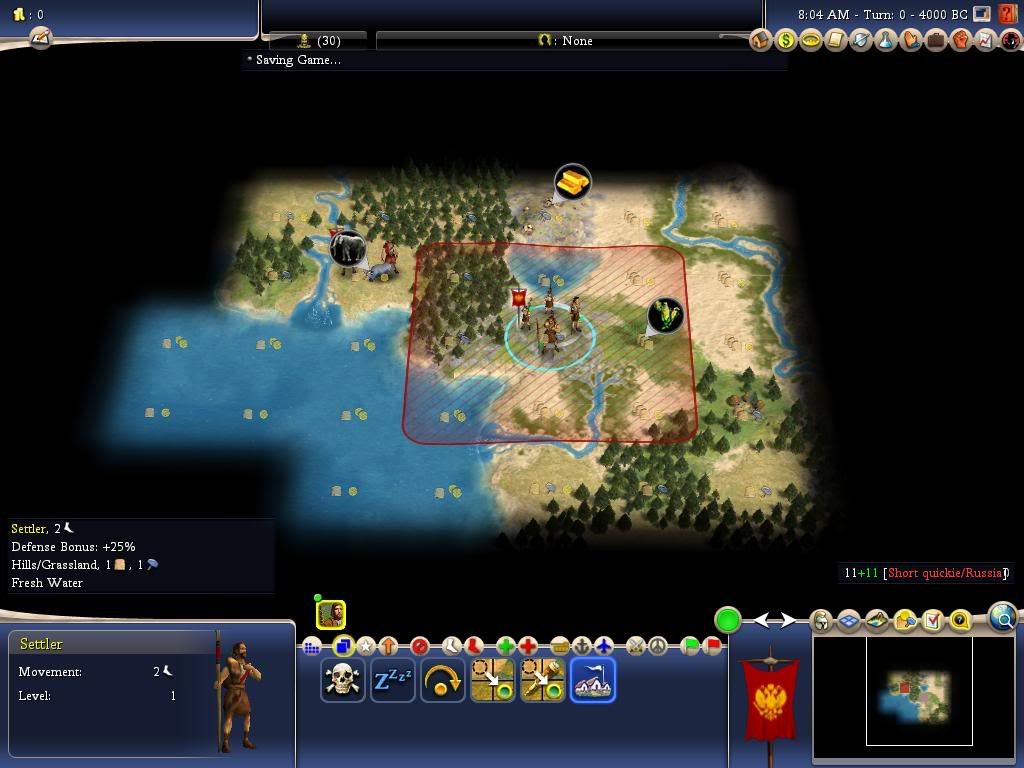 Yes it's generous - this is meant to be a casual game after all!
Looking for a roster of 6, preference will be given to current OSS members of course

Hopefully a couple of new players will step up to join us.
Oh and the variant rule: we MUST win by conquest. Yes, we'll need boats. Bonus points will be awarded for not building any cottages outside of the capital.