Joined

Sep 14, 2001
Messages

5,455
Location
20 years ago today, French special agents in New Zealand launched a terrorist attack against the New Zealand people and Green Peace. They sunk the Green Peace ship the Rainbow Warrior in Auckland habour murdering a portugese man Fernando Pereira.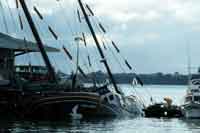 The french goverment lied about it and said it wasnt them. But when The New Zealand police caught the french murderers and sentenced them to 10 years (they coped a plea so didnt get the murder charge) they admited they commited the 'a sordid act of international state-backed terrorism'. Then the french threanted to cut NZ trade to the EU if the killer terrorist didnt get sent home. The UN then jumped in and made a compromise, NZ give the two back , and the french goverment would pay New Zealand 12 million* and the two prisioners would spend there sentence in a french military jail. To rub salt in the wound 2 years later the french broke there promiss and sent the two home and promoted them (they had done a good job of murder)
*which new zealand gave to green peace.
I just posted this to remind everyone that not only muslims dicatatorships comit terrorism but somtimes European Democracys do to. Also i want to say that although you might not agree with Green Peace, the french bombed them when all they were trying to do was express freedom of speach by protesting French Nuclear Testing in the Pacific.
What do you think about this? I think that these two scumbags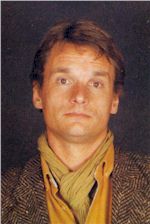 and
should have been put up against a wall and shoot. These werent the only two the swiss caught another one for us, but when NZ started the extridtion process the french slaped trade embargo back on us.