Joined

Dec 3, 2020
Messages

21
Barbarian Legacy DLC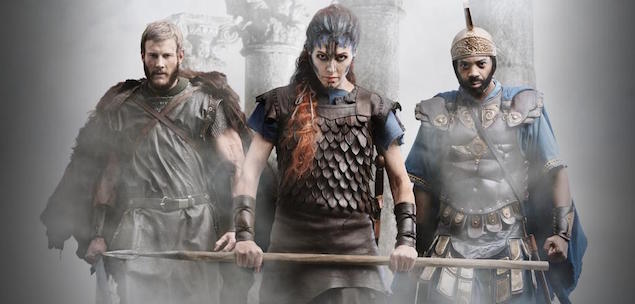 Hello everyone, welcome to the most fantastic suggestion ever in this community(hehehe)! Below I will propose a series of proposals that together can form a super mod or even a great official DLC. Without further ado, let's get started:
​
1 - Barbarians should give the same amount of xp when they are defeated as any other civilization in the game.
2 - Barbarians gain experience by looting improvements in cities and by attacking units from other civilizations. They can also receive exclusive promotions.
3 - The value of looting a barbarian settlement would be according to the gains of this tribal group. By destroying the camp the player or civilization will take all the wealth this group has accumulated by looting cities.
4 - Barbarians can occupy a city and settle in it making it their new headquarters. When this occurs, this city becomes the capital of that tribal group.
5 - Each Barbarian tribal group will have a culture equal to civilizations that are on the list but have not been added to the game. As such, these groups will imitate these cultures by producing the same unique units as them and having the same bonuses.
6 - When settling in a city that was captured, this group will become a free city.
But do not think that conquering this city will be easy, by settling in a city the barbarians will gain reinforcements and defensive bonuses becoming an extra challenge for the players. The hordes of barbarians will loot and even raze as many cities of other civilizations as they can.
7 - When a tribal group of barbarians becomes a free city near one or more civilizations as explained in the previous points, an emergency event will arise in which all nearby civilizations will be summoned in order to destroy this threat.
If the barbarian civilization is not defeated within the time limit, it can become a new civilization as long as it is not already present in the match. If no civilization is available, then this clan will become a new and unique city state that will carry the same name and banner as the clan.
This state city will be of the same type as the first state city on the current available list.
8 - If the player destroys this newly created barbarian civilization, he will gain a large amount of gold and will acquire the same technologies this civilization has that you do not have as a reward plus an experience bonus for all your military units within a two panel radius of the city.
9 - Players can get the same bonuses(unique units, unique buildings and etc) from these barbarian civilizations by defeating it.
Last edited: