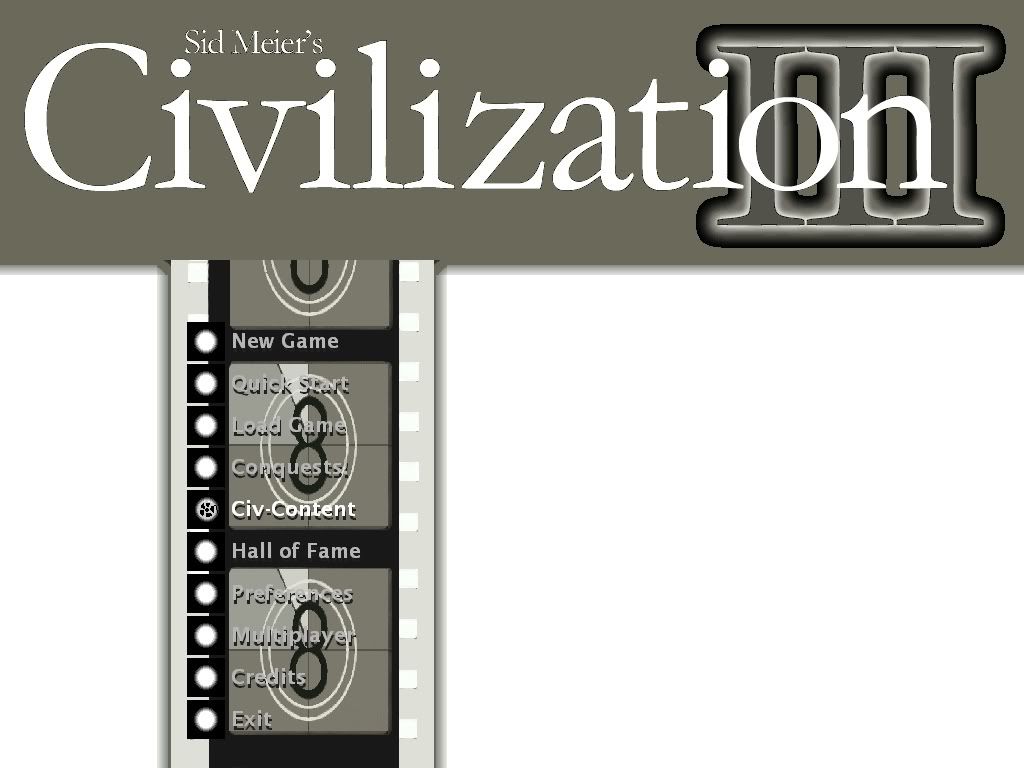 Lights! Camera!! Action!!!
Grab your seats folks, the show is about to begin.
Welcome to the Cinemod!
Begin your quest to build the movie studio that will stand the test of time.
Like movies?
Do you like big explosions, shootouts and action? It's all in the Cinemod.
Or maybe you like drama, suspense and betrayal? Yep, got that too.
Prefer comedy, horror, or sci-fi? Come play the Cinemod and enjoy all these wonderful moments wrapped up into one zany challenge.
(About the only thing you can't get in the Cinemod is an accurate history lesson.)
You will be treated to a who's who list of some of the wildest units the creators here at Civfanatics have ever produced, all "new" techs, and many new wonders.
Game files can be found on page 6, post 116.
Enjoy the Show.