Joined

Jun 20, 2003
Messages

7,834
Location
A little over a year ago now, Sirian and Charis started a game entitled "Finally Ready for Regent," which can be found
HERE
While they have never completed the game, the four of us thought we would take up the challenge that they set for themselves and play it on C3C.
The basic rules are:
* Workers may not build tile improvements: no mines, no irrigation, no roads. (No railroads).
* Clearing jungle, forest, pollution is OK. Planting forests is OK.
* Building forts, outposts, radar towers, airfields is OK.
* Our cities may never make use of improved tiles. If we come into control of improved lands, we must pillage the tiles before we may use them.
* We are not allowed to sign Right of Passage agreements.
* No colonies.
* No exploits – LK rules
LK Rules (plagiarized directly from LKendter):
The following tactics are PROHIBITED:
RoP Rape - if you have to ask...
RoP Abuse that includes things such as irrigating all tiles with a city building wonders, denying resources with a RoP, putting a unit to block a land bridge, etc.
Scout resource denial - parking a scout on a resource, as the AI won't ask scouts to leave. The same scenario also applies to workers.
False Peace Treaties (must wait for the 20 years to end).
The negative science exploit - you can run a huge deficit (-250 / turn) of negative cash with a token penalty of one lost worker / cheap building. If cash will go below zero, the research level must be dropped.
Ship chaining exploit - you can move a ship, unload troops to another ship, move that ship, etc. This allows you to ship an indefinite distance, and that is why I consider it an exploit.
Resources disconnect / connect exploit - I consider most resource tactics fine. Delaying to hook a resource, trading it away etc is fine. The exploit is to do this every turn. Build a stack of horses, connect saltpeter, upgrade to cavalry, and disconnect.
Palace Jump - You abandon the capital city to move the palace to a new location. If you want to move the palace, build a new palace.
Game basics:
Civ: Vikings (new characteristics: Seafaring & Militaristic)
Level: Regent
Opponents: random
Map type: Archipelago (70% water)
Map size: standard
All other settings: Random
All standard victory conditions enabled.
Random seed used: gangof4
Normal AI agression
Respawn off.
Patch 1.15
Here's the start: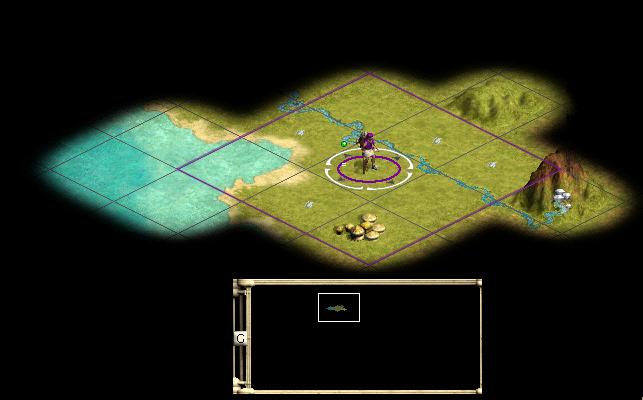 The
SAVE @ 4000 BC
The Gang of Four:
Gengis
Stapel
Bugs
Gorm
mad-bax
[Edit: I know, that's five players now, but we're taking a punk approach to this game]
Plus The Gang of Four were a pretty cool band from my youth.
Gengis will play the first 20-30 turns depending on how he feels it is going. Stapel can play 10-20 turns with his discretion as well. From there on out it will be 10 turns per player.
[Edit - Added LK Rules for the uninitiated]