Joined

May 30, 2011
Messages

8,641
Location
"Your spearman was bombarded by a Barbarian Archer"
... what?? ... where????
Or more likely ...
"Hang on, didn't I have a Scout healing somewhere over there?"
You've fallen victim to missing a crucial combat message as it flashed up at the top of the screen.
"UI - Military Log"
captures all of those messages and presents up to the last 50 in a popup log - accessible from the top-right diplo corner menu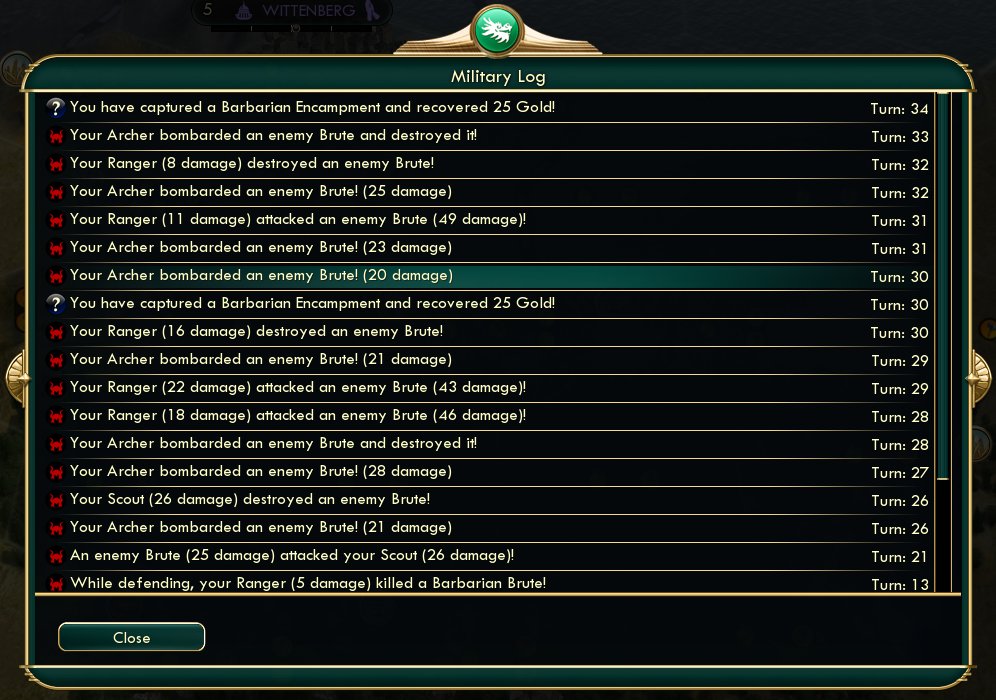 Click on an entry to centre the map on the plot that generated the message.
Requires v68 of my DLL