Joined

Aug 17, 2018
Messages

2,636
Location
First I want to argue about Germany in civ 6, despite the fact the Germany country just born in 1864, he is lead by a man (Frederick Barbarossa) who died in 1190, that means 674 years before the existence of a Germanic state. Of course, this game does that because the interpretation of the Germany country is the legitim heir of the Holy Roman Empire.
In Civ 5 the power of Germany was the Teutonic Furor, also an interpretation as Germany being the legit heir of Germanic orders of Baltic sea.
Follow this kind of interpretation of the development of civilizations I want to propose 3 civs to be annexed in the next Civ 6 expansion.
Zapotecs
Leader: Benito Juares (1806-1872)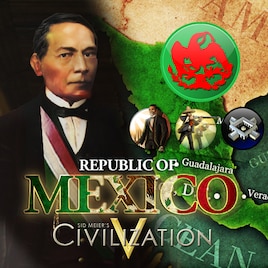 This man often appears as a Mexican leader in MODS, but I want to argue to he becomes not a Mexican leader (because modern states don't have a great appeal with players) but he comes as leader of the Zapotec civilization.
The Zapotec civilization starts to rise as civilization around 700 BC and was conquered by the Spanish empire in 1563 AD. The land area of Zapotec civilization is nowadays the State of Oaxaca in México, Benito Juares was governor of Oaxaca (1847 - 1853).
Benito was a Zapotec child and just learn speak Spanish when he was 12 years old, that is the reason I believe he will perfect be able to be a Zapotec leader. (Maybe one day also be a leader of Mexico state, if this civilization be annexed after, as Eleanor of Aquitaine leads France and England

).
Side note: Benito is remembered as the most important president of the Mexican republic because he was able to overthrow the King Maximilian Habsburgo and lead Mexico free of Napoleonic France influence.
Guaranis
Leader:
Francisco Solano López (1827 - 1870)
The Paraguayan republic have the narrative about they own history very similar of Germany, they believe they are the legit heir of Guarani civilization, ethnically speaking Paraguay is more one Mestizo nation of South America, but have two things that make they special, first they are Mestizo of Guaranis and Spaniards (and not other Indigenous nation) and more important of all, they still speaking the Guarani language (even the white population speak this language).
Solano López is an interesting figure in Latin America history, he leads Paraguay in the most deadly war in American soil until today, in my country (Brazil) we call this war as Paraguayan War (1864-1870).
To motivate his army, the Paraguayan dictator like to remember another's wars the Guarani fight against Brazil as the Guaranitic Wars (1754 - 1756) or the Paulists invasion of the Battle of M'bororé (1641). Just remember the independence of Paraguay was 1811, so, like Germany, they claim this battles of their nation against Brazil before Paraguay was officially born.
Botswana
Leader:
Seretse Khama (1921 - 1980)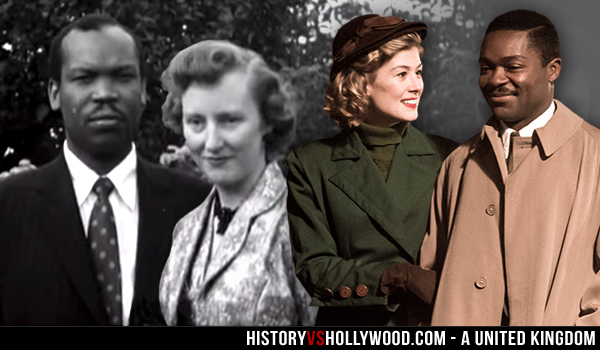 That history I discover because that movie, A United Kingdom, and I was astonished by that, first Serestse Khama was King of Tswana people and he moves to England to study and fall in love to a Britsh girl, that marriage cause a lot of problems because at the time his kingdom was a British colony called Bechuanaland, in the end, this marriage lead to independence of Botswana and Khama also become the first president of this country.
First of all, I never heard one history about that, one king become a president, and because that I think is cool have his as leader of Botswana in civilization, also this game have few Africans Civs and anyone modern Africa state in this game, also Zulu need someone pacific next they in a World Map

.
Just side note, Botswana is one of the best economics of Africa, the high HDI of South Africa and one of the most homogenous country of Africa, circa 80% os Botswana population are Tswana.