These graphics were made by the Austria-based JoWooD Productions. They come from the beautiful RTS
Spellforce
, and/or the subsequent expansions.
There are 15 buildings here, placed over a green background, or a more evil-looking grey ashland/grass type of background (made by Mrtn). The only real difference between the graphics is that the "evil" background has more of the ash around the base of the buildings.
Check out
this thread
for more Spellforce buildings.
If you are looking for how to install these files, view Ukas's excellent
tutorial
.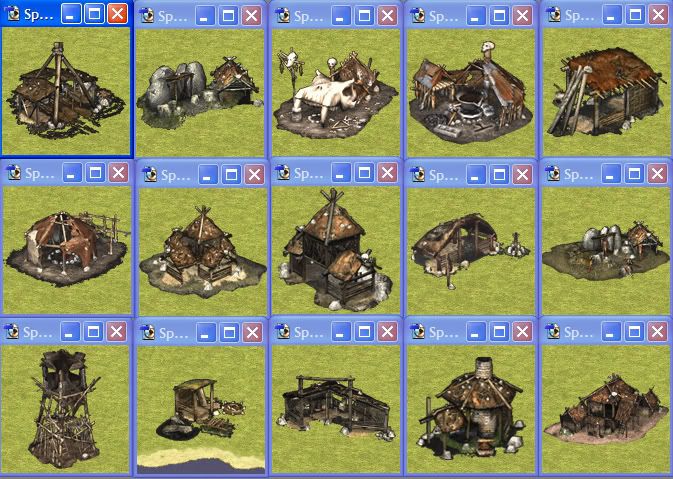 Forum thread is located here:
http://forums.civfanatics.com/showthread.php?t=181124